Turn Your Garden Into The Ultimate Children's Playground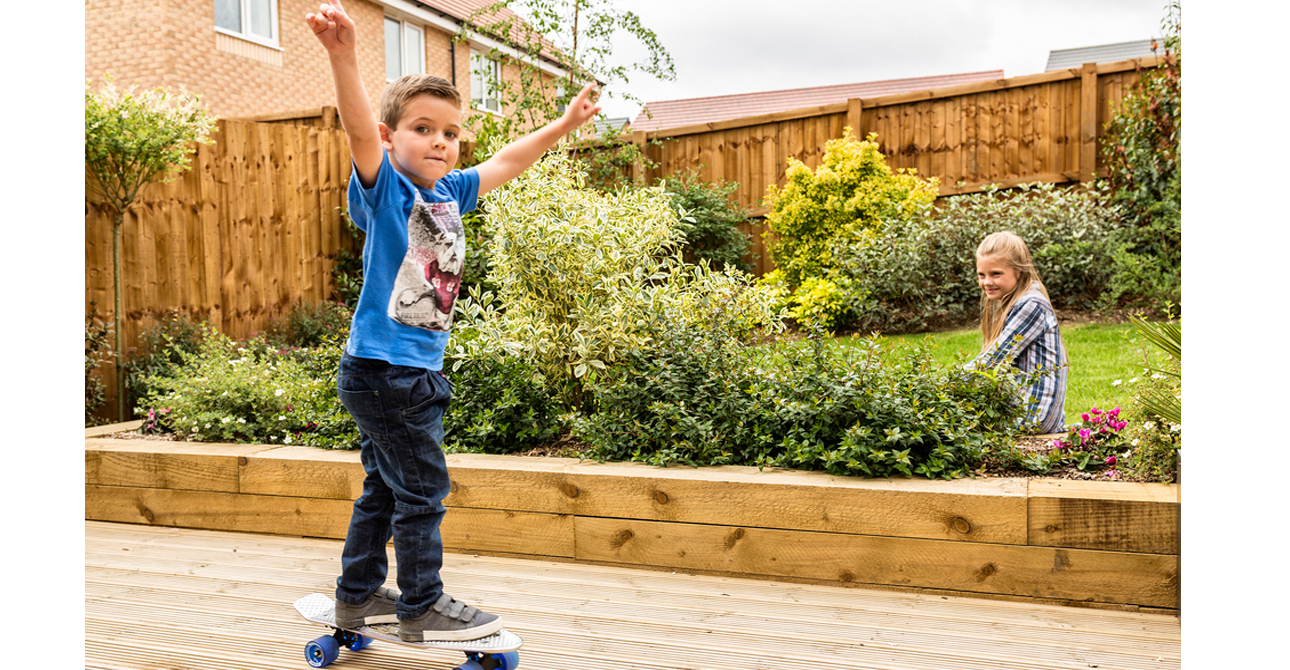 Now the weather's taking a turn for the better, it's the perfect time for children to get outside and enjoy the sun! When you move into a new home, your outdoor space is a blank canvas for you to transform into whatever you desire. If the younger ones in your life are dreaming of a fun-filled playground to explore, then take some inspiration from our tips below:
Shrubs-galore!
Why not plant trees around your garden to host the best game of hide-and-seek ever? Bushes and trees dotted around your plot are great to take cover behind, making your garden a place of adventure. They can also be useful for shade on particularly hot days and are very low maintenance.
Garden Safari
Children love the excitement of new critters living in and around their garden, and what better way to bring this excitement to the surface than with a wildlife adventure? Your new plants will be the perfect host for a wide range of creatures, and adding bird houses, insect hideouts and other special habitats will attract even more - your child will love searching for every one of them on their own nature hunt!
If they're particularly interested, invest in some wildlife activity books and plan a full day of 'garden safari'.
Rope swing
A swing is a fun way to keep your energetic children entertained (there's only so much running around they can do) and though it may be tempting to make your own out of planks of wood and a rope, we suggest investing in a frame from a trusted supplier to keep your children's playtime safe! There are rustic rope swings or more modern designs available, complementing your outside space. Bringing the playground to your own back garden couldn't be simpler!
Get musical
Many children love to experiment with sounds, but hours of drumming upturned pots in the kitchen might not offer quite the tuneful melody you had hoped for. Taking the noise outdoors enables them to explore their creativity without disrupting the harmony at home!
To do this, attach small, metal, chiming objects loosely to your fence and find a suitable stick to hit them with to create a range of different sounds. You can even add a splash of fun by painting the planks with your children's favourite colours. It's the perfect way to show off their musical talent, whilst keeping the house nice and peaceful. Here are some other creative ways to make your garden fun and musical.
Turning your garden into a children's playground doesn't need to break the bank. It just needs a little bit of care, imagination and a touch of fun!
How will you be transforming your garden this summer? Follow Miller Homes on Instagram at @millerhomesuk and share your pictures!
Published:
29 May 2018 at 10:05