Blank Canvas To Gorgeous Garden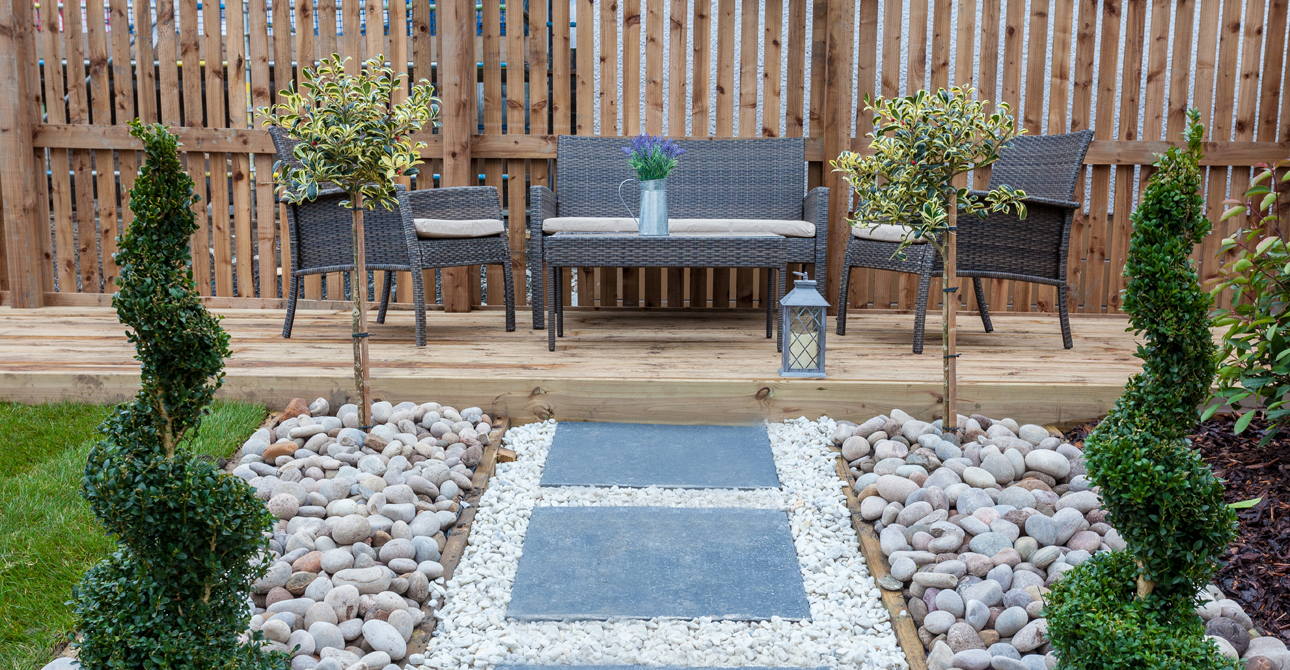 We've grabbed a few minutes with last year's RHS Chelsea Gold Medal winner Graham Bodle. Graham created a delightful artisan garden and is well versed in designing gardens for practical sized plots.
Graham, who is based in Yorkshire, used influences from the country to inspire his ideas and now shares them to help turn your blank canvas into a gorgeous garden during National Gardening Week.
Having a blank canvas is always very exciting and new homeowners should view their space as an ongoing creation. A garden is never really finished and there are always things that everyone can enjoy to ensure plants thrive and we create a space where we can relax, entertain and play.
No matter what the size of your garden and your gardening ability a truly wonderful space can be created.
Go big, go bold
Perhaps the best way to make an impact in a more modest sized garden is go big and go bold. Filling a smaller garden with small plants and pots generally doesn't work – it's about making a statement and making an impact.
One way to achieve this is to buy big pots for patios and fill them with statement plants. Adopting a theme, such as a Mediterranean, one can give direction to the overall theme and then the big pot/big plant combination could be something like an olive tree.
Carry on this theme into borders and choose well established plants that make an impact as soon as they are planted, such as those with striking foliage or blooms. Remember though that plants grow, and over the summer often quickly, so leave them enough room to breathe and flourish.
Borders don't have to just be about plants. Integrate some architecture into there too – perhaps you could design a seating area if the sun falls there in the late summer evening or a water feature in a corner where there isn't much sun can create depth and interest when you are enjoying your outdoor space.
Growing your own continues to be hugely popular and whilst a veg patch works perfectly, how about interspersing vegetable and fruit plants in with your shrub and floral border. Strawberries and potatoes are great grown in pots or raised beds but there are endless things you could grow with ease and pride amongst your plants such as onions, peppers and a whole host of herbs.
The Technical Bit
Even those who have never really gardened before just need to consider a couple of salient points that can make the world of difference to how a garden looks and grows.
1. It is important to consider the aspect. South, North, East or West facing will have an impact on where the best place to have your patio is and which plants will thrive in which area of your outdoor space.
2. If you love a particular type of plant it is worth doing a quick soil test. This will determine your soil type and will help you decide which plants will bloom best in that area. Climbers such as honeysuckle and clematis prefer a more alkaline based soil whilst those that thrive in a more acidic beds include azaleas and rhodedendrons.
3. Consider where you will sit in your garden and make sure the view from there is the best. If there is more than one seating area than take time to view it from all angles.
4. When shaping and creating new borders a piece of string or a hosepipe laid out can give you a great idea of how your space will look. Pop upstairs and look out of the window to give you the best perspective on shape and how effective you think it will be.
After Dark
The long days of summer don't hang around for many weeks in the UK so to be able to enjoy your garden all year round, outdoor lighting provides the perfect solution to making it more accessible. Not only will it mean that you can enjoy the nights that are warm still after dark but, in the winter, a well-lit garden looks delightful from the warmth of your home. Lighting in plants, water features or casting upwards can create height and depth to the garden, whilst lighting which edges paths and steps is infinitely practical.
Creating a lovely garden doesn't have to be a costly affair, it just needs a little thought and ongoing care to turn your blank canvas into a gorgeous garden.
Have fun!
Published:
02 May 2018 at 08:05