Keep The Children Entertained - Whatever The Weather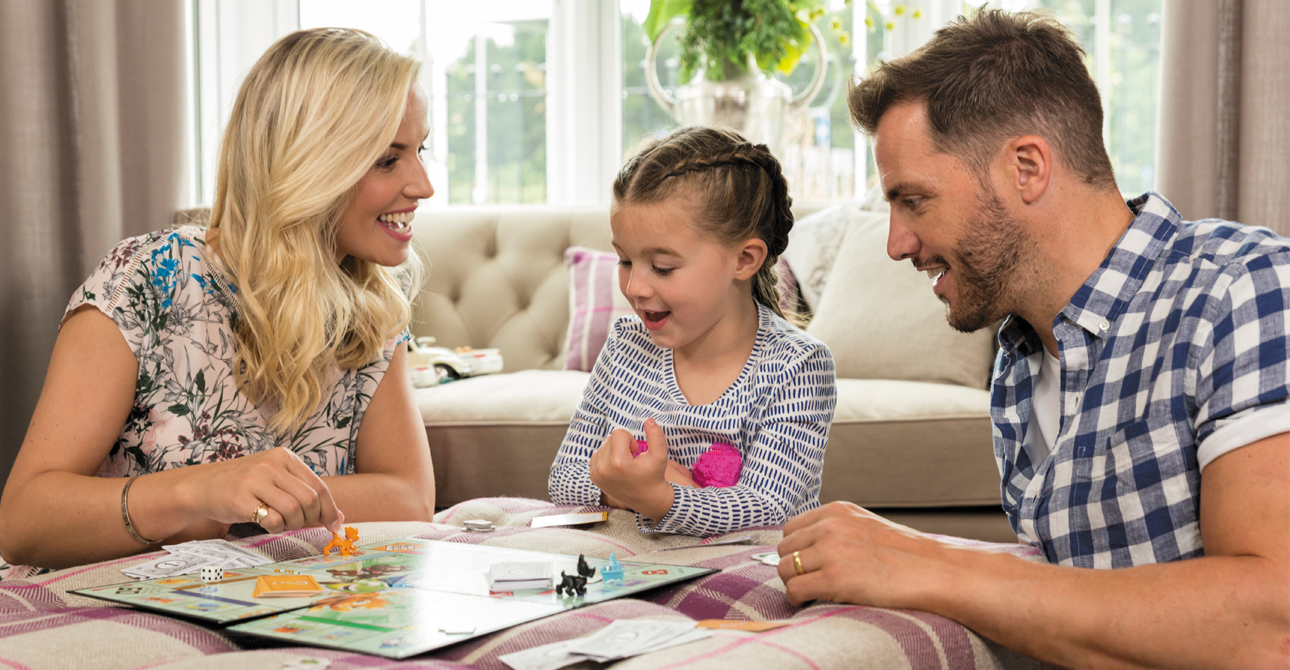 January – the month where the nation's homeowners are desperately trying to save money after an expensive December and the gloomy weather is making it hard to blow away the proverbial cobwebs with the children.
But fear not – our homes – the place where we can truly be ourselves - can come alive with fun and laughter with some inexpensive activities for the children! So, whether it's arts, crafts, gardening or challenges, then we hope these ideas will provide a little inspiration before the spring arrives.
THE GREAT BRITISH BAKE OFF
Whether the children are two or 12 a little bit of baking on a cold winter's day is the perfect antidote to boredom and at least results in some tasty treats to enjoy when you have finished! Little ones will just enjoy making cupcakes or easy biscuits whilst older children might enjoy making a cake and decorating it with icing, buttercream and decorations. Let them use their imagination and make sure you are on hand to supervise the use of ovens and any sharp kitchen utensils.
GREEN FINGERS
Now is the perfect time to plant seeds in trays which will grow into gorgeous summer bedding plants. All you need is some seed trays, compost and seeds of your choice and somewhere warm to let them germinate, probably on a window sill in the sun. Spread a huge old bed sheet or sheet of cardboard on the kitchen floor, get planting and then all you have to do is roll up the sheet or cardboard to return your kitchen to its former glory. Imagine the joy too when they realise they are actually allowed to play with soil in the kitchen – just this once though!
HYSTERICAL HISTORY
Nothing will make your children laugh more than wondering how you actually survived your own childhood with such primitive ways of entertaining yourselves! Whether your childhood toy was a games console or a Rubiks Cube, unearth them from the attic and play! Or perhaps you could get other family members involved too, teaching them fun games from yesteryear with a pack of playing cards or a favourite board game that they may never have played before.
MAKE A GAME
You could just dust down the Monopoly and start a family challenge or grab a cardboard box and make a marble run game or target golf. Sometimes the simple ideas are the best and if you make a score sheet and invite everyone to join in you will find that the competition between family members, young and old, soon begins to gather momentum!
MAKE MEMORIES
Activities enjoyed with children make the type of memories that are treasured forever but why not reminisce and let them make a memory board for their bedrooms? We all have lots of images on our phones so print them out and get the children to stick them onto a sheet of cardboard. Older ones can write the date and place next to them and perhaps add comments as to why it's a good memory or what they enjoyed most.
FAMILY FILM FESTIVAL
The most precious thing we can give our children is our time and in busy lives this is often overlooked. Declare one afternoon your family film festival! Get the children to devise a film schedule, organise treats, close the curtains, snuggle under the blankets and enjoy. The only deal is that everyone has to watch without sloping off to put the washing on, clean the car or any other household job that really can wait just for a few hours. The escapism that comes with watching a laugh-out-loud animation or a classic drama is simply fab!
We hope that these ideas will show you that sometimes, when the weather is cold and it seems that the sun hasn't shone for days, you can create your own warmth and shine in the comfort of your own home. Perhaps those gloomy winter days won't seem so bad after all!
Published:
19 January 2018 at 09:01