Home Safe with Miller Homes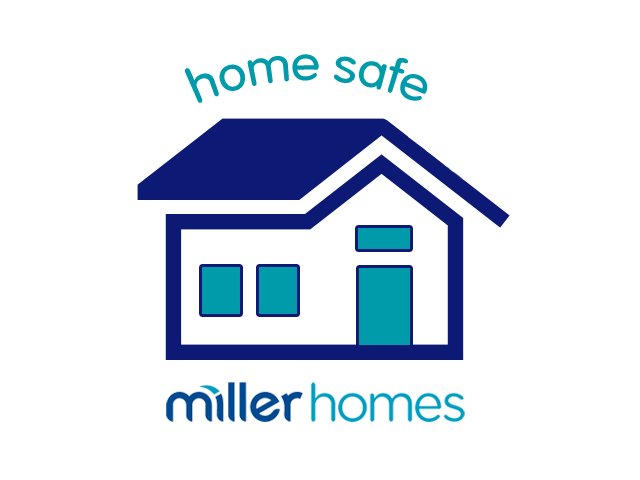 Miller Homes returns this autumn with its Home Safe campaign, keeping children safe on their walk, cycle, or scoot, to and from school.
After a successful first year in the West of Scotland, Miller Homes has expanded its Home Safe campaign for a second year across central Scotland by providing free high vis vests across 17 of its developments.
In addition to wearing high vis vests when travelling to school, Miller Homes also encourages children and their guardians to familiarise themselves with educational resources on the Road Safety Scotland website, including activities for children around the Royal Society for the Prevention of Accidents' Green Cross Code. These helpful activities include tips on how children can navigate roads safely and outlines five simple steps children should take when crossing a road:
1. Find a safe place to cross.
2. Stop just before you get to the kerb.
3. Look all around for traffic and listen.
4. If traffic is coming, let it pass.
5. When it is safe, go straight across the road – do not run; keep looking and listening while you cross.
Peter Thomson, Regional Managing Director for Miller Homes Scotland, said: "We're excited to launch our Home Safe campaign for the second year, helping children across Scotland get to and from school safely. Our campaign was a great success last year in the West of Scotland, and as a result, we've decided to roll out Home Safe across the country to include the East of Scotland. As we approach the darker months, we hope the high vis vests will make children stand out against vehicles, making their journey to and from school safer, especially near busy roads.
"We warmly welcome everyone to get involved and pick up a vest from a selection of our marketing suites across the central belt."
Suitable for all primary school children, the high vis vests will be available on a first-come, first-served basis. Vests can be collected from the marketing suite at each development Thursday to Monday, 10:30-5:30pm.
A number of high vis vests will be available to collect across the central belt of Scotland in the following locations;
Scotland West
Ellismuir Gardens, Broomhouse
Green Park Gardens, Bellshill
Hawkhead, Paisley
Highstonehall, Hamilton
Newton Fields, Cambuslang
Stoneyetts Village, Moodiesburn
Wallace Fields, Robroyston
Scotland East
Bertha Park, Perth
Edgelaw, Edinburgh
Fairnielea, Livingston
Highbrae at Lang Loan, Edinburgh
Lady Victoria Grange, Newtongrange
Lapwing Brae, Dunfermline
Calderwood, East Calder
South Gilmerton Brae, Edinburgh
Sycamore Dell, Liff
The Grange, Murieston, West Lothian
Educational resources to keep children safe on their walk to and from school can be accessed on Road Safety Scotland's website here.
Download a PDF copy of the Royal Society for the Prevention of Accidents' Green Cross Code here.
Download a PDF copy of the Department for Transport's Tales of the Road here.