Our aim is to deliver profitable and sustainable growth focusing on three strategic measures.
Sales growth – grow output incrementally to 4,000 units per annum by 2021.
Core & JV Completions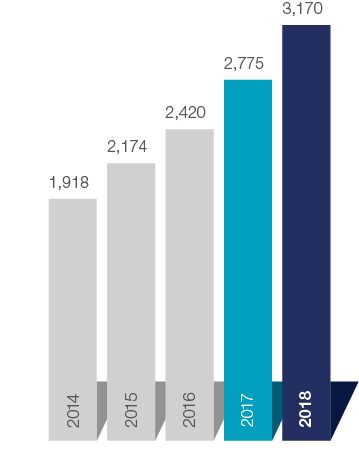 Regional focus – maintain focus on existing regional markets which have the following advantages:
Less competitive land market
Reduced subcontractor cost pressures and availability issues
More favourable planning environment
Customers are predominantly home owners rather than investors
Administrative expenses (% of revenue)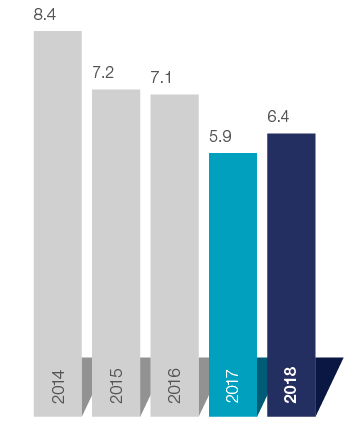 Margin enhancement and capital efficient returns – maintain disciplined and selective approach to land acquisitions, optimising margin and capital efficiency.
Return on capital employed (%)