A guide to living in Manchester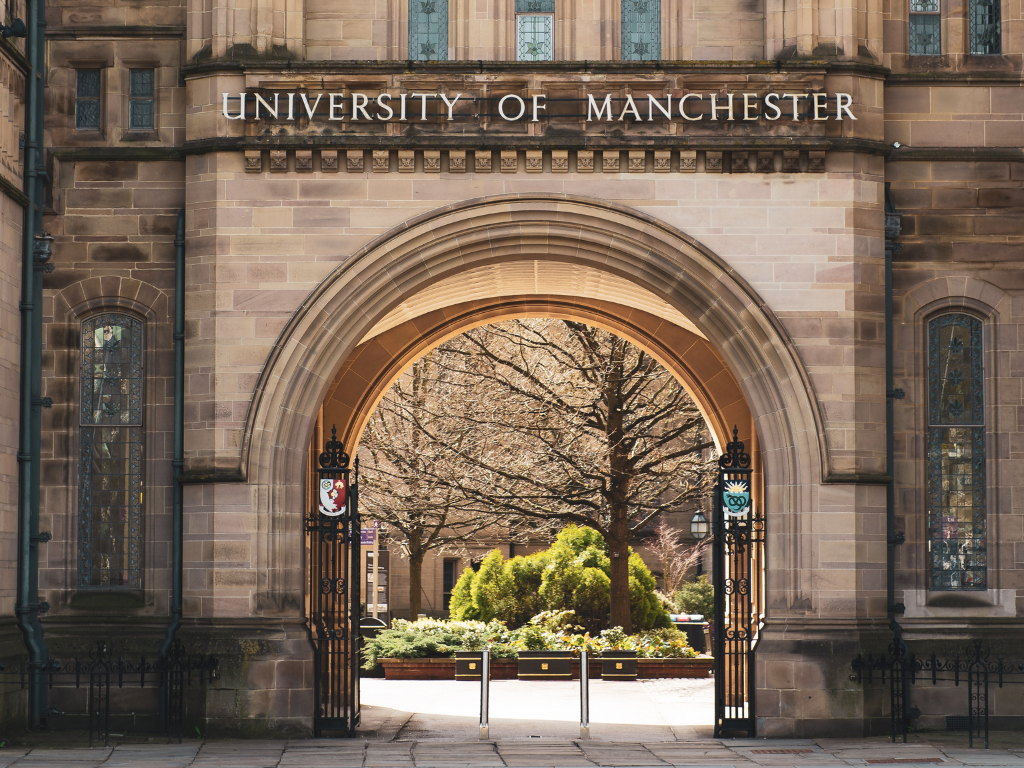 Manchester, often referred to as the "capital of the north," is a vibrant and culturally rich city. Known for its industrial heritage, music scene, and world-class universities, Manchester has something to offer everyone, from young professionals, to families and downsizers alike.
Whether you're considering a move to the area or are already a resident looking for new insights, read on to find out more about this thriving city.
Is Manchester A Nice Place To Live?
Whether you prefer the bustling city centre or a quieter suburban retreat, you can find the perfect place to call home in Manchester.
City Living
The heart of Manchester is its city centre, which is home to a plethora of restaurants, shops, and cultural attractions. The city centre offers a lively urban lifestyle, with modern apartments and historic buildings converted into stylish living spaces. The Northern Quarter known for its trendy cafes, independent boutiques, and street art, is a hotspot for young professionals and creatives.
Suburban Living
Manchester's suburbs, on the other hand, provide a quieter and more family-friendly environment. Areas including Didsbury, Salford, Sale and Altrincham offer leafy streets, excellent schools, and a strong sense of community. Prestwich, located to the north of the city centre, is known for its diverse population, parks, and vibrant food scene.
Things To Do in Manchester
Nestled within the University of Manchester, the

Manchester Museum

is a treasure trove of art, archaeology, and natural history where you can explore exhibits that range from ancient Egypt

to the natural wonders of the world.


Manchester Art Gallery

houses an impressive collection of European paintings, decorative arts, and contemporary art exhibitions, it's a must-visit for art enthusiasts.

For football enthusiasts, a visit to

Old Trafford,

the iconic home of Manchester United, is an unforgettable experience. Why not take a stadium tour to delve into the club's rich history and heritage?

The Lowry

is an arts and entertainment complex situated at Salford Quays. It features theatres, galleries, and a diverse range of performances, making it a cultural hub for visitors and residents alike.

Delve into Manchester's industrial past at the

Science and Industry Museum

… Interactive exhibits, technological innovations, and historic machinery all showcase the city's role in the Industrial Revolution.

MediaCityUK

, located at Salford Quays, is a thriving hub for creative and digital industries; here you'll find the BBC studios, theatres, restaurants, and offers a glimpse into the future of media and technology.
Cultural Scene in Manchester
Manchester is world-famous for its music scene, with a rich history of iconic bands and venues. The city's musical heritage includes legendary bands like Oasis, The Stone Roses, and The Smiths. The Manchester Arena hosts major concerts and events, drawing international artists and music enthusiasts from around the world.

The city also boasts a vivacious theatre scene, with venues like the

Royal Exchange Theatre

and the

Palace Theatre

staging a wide range of productions, from classic plays to contemporary dramas. Home to innovative theatre companies and talented actors, Manchester's theatres are a vibrant source of cultural enlightenment.

Museums and galleries are abundant in Manchester, catering to all interests. The

Whitworth Art Gallery

showcases contemporary art, while the

People's History Museum

explores the history of democracy and social change.
Shopping in Manchester
The city centre is a shopper's paradise, with the Trafford Centre offering a vast selection of retail outlets, from high-street brands to luxury boutiques. Spinningfields, Manchester's upscale shopping district, features designer stores and exclusive shopping experiences.
Transport in Manchester
Manchester benefits from an extensive public transportation network, including trams, buses, and trains. The Metrolink system connects the city centre to outlying boroughs, making commuting convenient and efficient. The city's two major train stations, Piccadilly and Victoria, provide easy access to destinations across the whole of the UK.
Education in Manchester
The University of Manchester and Manchester Metropolitan University are both renowned for their academic excellence and offer a wide range of undergraduate and postgraduate programmes. These institutions attract students from around the world, contributing to the city's vibrant and diverse atmosphere.

Manchester also provides a range of educational options for families, with excellent schools in the city and the surrounding suburbs.
Dining Out in Manchester
Manchester's culinary scene is growing by the year, with a diverse range of restaurants serving international cuisine, local delicacies, and innovative fusion dishes. The Northern Quarter is well known for its independent cafes, eateries, and food markets.
Parks & Green Spaces in Manchester
Heaton Park

, one of the largest municipal parks in Europe, features a beautiful lake, a historic hall, and expansive green spaces perfect for picnics and leisurely walks.

Located in Didsbury, the

Fletcher Moss Botanical Garden

is a serene oasis with well-tended gardens, a rockery, and scenic walking paths.

Just a short drive from Manchester, the

Peak District National Park

offers breath-taking landscapes, hiking trails, and opportunities for outdoor adventures.
Nightlife in Manchester
Manchester's nightlife is legendary, offering an array of options for those seeking entertainment after dark. The city is home to a wide variety of bars and pubs, from historic alehouses to contemporary cocktail bars. The Gay Village, centred around Canal Street, is famous for its LGBTQ+ friendly nightlife. Manchester's live music venues, including the O2 Ritz and Gorilla, also host a diverse range of artists and bands, while The Warehouse Project is famed for its electronic music events.
If this city sounds like the place for you, check out our current developments of new build homes in Manchester online – or head back to our blog for more home and location inspiration.
Published:
29 September 2023 at 09:09