Location, Location, Location: Moodiesburn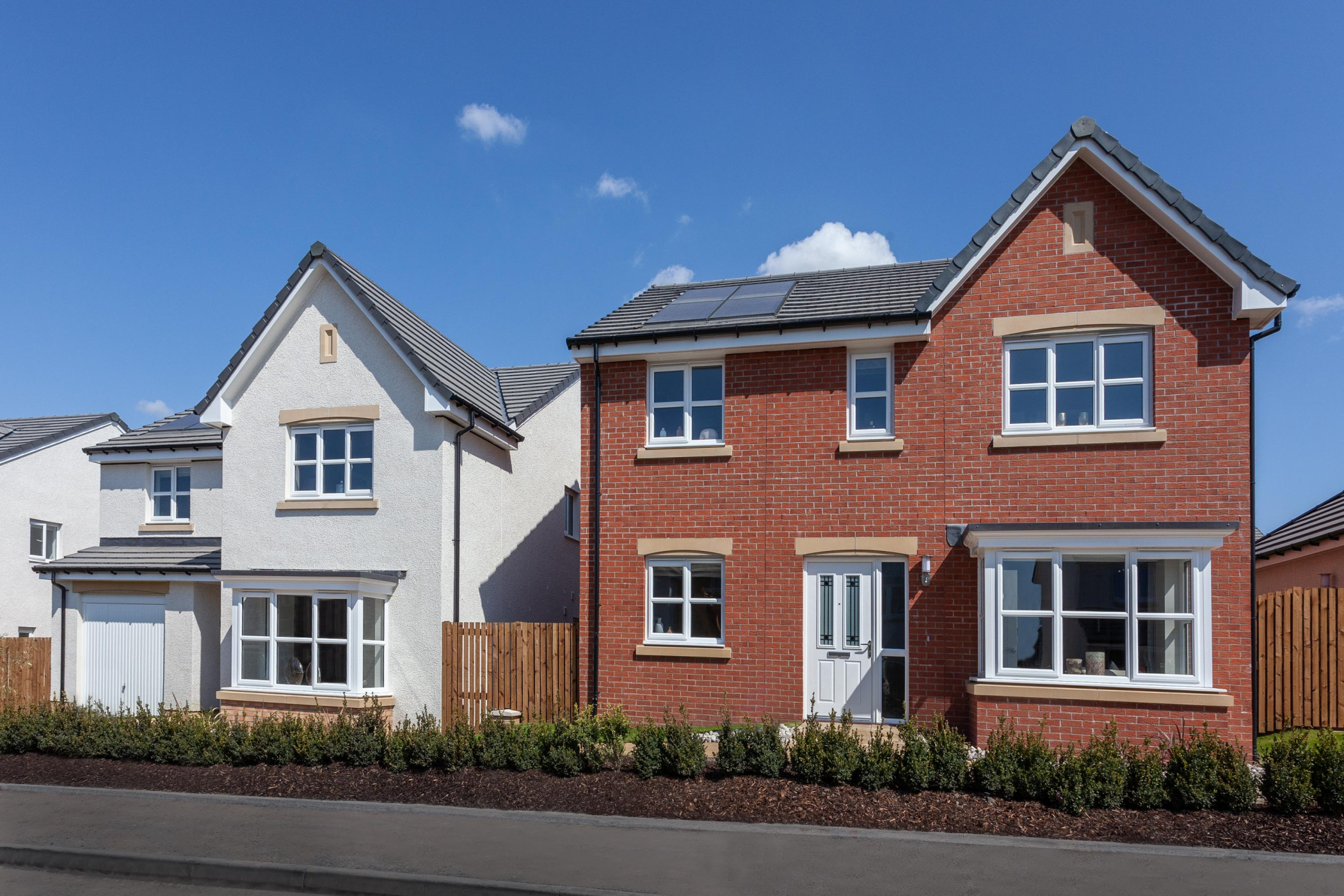 Is Moodiesburn a good area to live in?
Moodiesburn, a small, well-connected village located in North Lanarkshire, is a popular spot for families to call home with its convenient location to some of the best local amenities across the west of Scotland.
Offering easy access to the heart of Glasgow, our Stoneyetts Village development in Moodiesburn gives buyers a great mix of three, four and five-bedroom homes in detached and semi-detached styles, ideal for new, growing or established families.
With a high demand for new build homes in the West of Scotland, Moodiesburn is a great place for families who want to stay close to Glasgow's bustling city centre while seeking the charming setting of suburban life.
This accessible North Lanarkshire village is a perfect place to set up home, and here's why…
Commuting convenience
Situated less than ten miles from Glasgow City Centre, Stoneyetts Village is excellent for a quick commute. Suitable for young professionals or families looking to have easy access to the city from their home, this new development makes that work-life balance a little easier.
Conveniently located just a few minutes' drive from the M80, M73, M8 and M74 motorways, this location provides quick and easy access across the wider central belt, Edinburgh, and Dundee.
Local amenities
Moodiesburn offers residents great local amenities right on their doorsteps, including a good selection of primary and secondary schools, shops, restaurants, bars and leisure facilities across the village and the wider North Lanarkshire area.
There are endless child-friendly activities just a stone's throw from Moodiesburn, including Adventure Planet Indoor Playcentre and World of Wings, both located in Cumbernauld, alongside Summerlee Museum of Scottish Industrial Life and The Time Capsule, both located in Coatbridge. Check out Day Out With The Kids' guide on the best things to do and days out for more inspiration here.
Beautifully scenic surroundings
For families looking to make the most of a day out and enjoy some nature spotting, Moodiesburn is just a short drive from some fantastic parks and landmarks across North Lanarkshire, including Drumpellier Country Park, Seven Lochs Wetland Park and Forth and Clyde Canal.
Drumpellier Country Park
Drumpellier Country Park is just a 10-minute drive from Stoneyetts Village, offering residents a great range of free family-friendly activities and nature trails.
There is plenty for both adults and children to enjoy with up to 500 acres of woodlands, moorland, grasslands, and two natural lochs. There's an outdoor adventure playground for the kids, including a spectacular play area inspired by the Iron Age crannog once found on the site of the park. Additional facilities include a visitor centre and café, seasonal fun boat hire, a peace garden and picnic sites – perfect for a hot summer's day.
Waterbirds can be spotted at Lochend Loch, including coots, tufted ducks and goosanders, and Woodend Loch is a known site for otters.
Seven Lochs Wetland Park
Seven Lochs Wetland Park is Scotland's largest urban heritage and nature park and only a short drive from Miller Homes' Stoneyetts Village. Visitors can enjoy ancient lochs, woodland walks, and wildlife all year round.
The Ancient Lochs were formed when the glaciers of the last ice age receded, leaving 'kettle ponds' where freshwater gathered alongside an abundance of wildlife, including various wetland birds that can be admired. Not only have the inland waters supported wildlife, but they have also attracted and supported human survival and habitation for over 10,000 years.
The woodlands offer visitors the chance to spot brightly coloured bullfinch and goldfinches, in addition to buzzards and kingfishers. If visitors are quiet, they might also catch a glimpse of the roe deer.
There is almost 50km of paths within the wetland park, with plenty of opportunities for the family to enjoy a day out exploring on foot or bike, so grab a picnic and enjoy the beautiful Seven Lochs this summer.
Forth and Clyde Canal
A short 10-minute drive from the development takes you to the peaceful Forth and Clyde Canal, which stretches a whopping 35 miles in length. This canal path is perfect for walkers and cyclists looking to explore all that Scotland has to offer.
With all these wonderful local amenities on offer and scenic surroundings to be enjoyed, Moodiesburn is a wonderful, family-friendly place to call home.
Join in the conversation with @MillerHomesUK across Facebook, Twitter and Instagram.
Published:
30 May 2023 at 12:05