How to Save for your First Home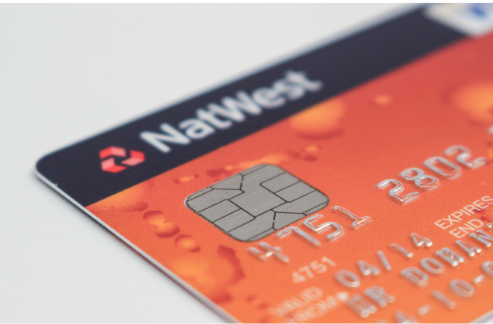 Struggling to save for a deposit? Here are some top tips to help you be more thrifty...
Getting on the property ladder has been difficult for first-home buyers in recent years due to rising living costs and higher house prices, and although saving a lot of money for your deposit may seem quite daunting, it is not an impossible dream to finally buy your first home.
Your first step is to work out how much you need to save to put down as a deposit, which usually needs to cover at least 5% of the cost of the property, with a bank or building society lending you a mortgage to cover the rest. The bigger the deposit, the wider range of mortgages you will have access to and at cheaper rates, because it lowers the risk to mortgage lenders, decreasing the amount you're borrowing and increasing the equity in your home from day one.
By setting a budget and a timeline, you can work out what is a realistic savings goal, and start the process of managing your outgoings to reach your target. It is worth carefully analysing the money you have coming in and out of your account, understanding which is essential spend or outgoings you are contractually committed to, or what you are spending on discretional items, which you might want to rein in if you're keen to get to your savings goal faster. If you are saving towards your house with a partner, you should include their earnings and expenses too, this way you have an accurate estimation of how much you can save together and by when.
Hopefully, with these helpful tips you may be able to better bank the money required to help you purchase your dream home…
Open a Lifetime ISA
A Lifetime ISA can be opened by anyone aged 18-39 and allows you to save up to £4,000 every tax year towards buying your first home and the Government will top up your savings by 25% to a maximum of £1,000 per year. The ISAs allow you to grow your deposit over several years, and your ISA will earn interest on whatever you save.
The money from the ISA can only be withdrawn when you are buying your first property and used on homes up to £450,000. Additionally, if you are buying your first home with a partner, it is worth bearing in mind that each individual can open a Lifetime ISA, meaning you will both receive the government bonus.
Reduce your everyday spending
Making small changes to your everyday spending can help you save hundreds of pounds a month by just cutting little expenses from your life.
For instance, you can save a lot of money by cutting back on eating out, perhaps just treating yourself to a lunch out once a month rather than every week. You could even put the money you would have spent on takeaway or a restaurant meal into a savings account, which can result in significant monthly savings. Or if you frequently treat yourself to a cup of coffee before heading to work each day, why not make the coffee at home and bring it to work in a to-go cup? That way, all of those £3 coffees, which add up to a lot of money over the course of a month, will go toward saving for your house!
Spending some time looking through your bank accounts and figuring out what is going in and out will also help you assess your monthly spending patterns. From there, you can quickly determine where you can make savings.
Another way you could cut back on your spending is by changing the way you get to work. The cost of fuel has risen dramatically this past year, so by changing your travel plans, for example, taking the bus, train or even walking, you could save a lot on fuel and in turn save more money for your home. Additionally, by finding cheaper alternatives to deals on your broadband and phones, you may be able to shave down some of your costs. This may also apply to any recurring monthly payments you make but do not frequently use that are deducting money from your income. For instance, you may cancel any unused gym memberships and/or cut back on the number of streaming services you use.
It is also important to have a support network behind you. Informing your friends and family about your saving goals means they will understand your situation and hopefully think of more affordable activities or places to go when you get together!
It's important to say that saving money does not mean you can never enjoy yourself or go out! Make use of vouchers, special offers and even free days out like going for walks or going to the museum to still enjoy time with your family and friends on a budget!
Download a budgeting app
A fantastic way of keeping on top of your income and spending habits is to download a budgeting app. There are so many apps to choose from that can funnel away your spare cash, such as Emma, Money Dashboard, Yolt and Moneybox.
For instance, the app Moneybox is great for allowing you to save money too, as it works by rounding up your spending to the nearest pound and depositing the difference into a savings account. So, if you spend £3.50 in a shop, that 50p is put into your savings account, which over time can mount up to quite a lot!
Reducing your rental costs
Granted, this isn't an option for everyone, but it could work for some. There are many different options for reducing the costs of renting and it is also an obvious way to free up money for your deposit.
For those who are fortunate enough to be able to move back in with their parents or friends, they could pay significantly less in rent and bills.
Or for those not able – or wanting - to give up their independence, why not rent out a spare bedroom? Flat sharing allows you to seek out a housemate who will take over a portion of the rent by letting out one of your rooms, this could save you a lot of money in the long run.
Additionally, you could also consider renting a place that is cheaper and possibly closer to your work, this way you will save money on rent and also on travel costs.
Saving but still searching for your dream home? Check out our available properties near you. It could be just a click away!
Published:
03 February 2023 at 02:02