How to Beat the January Blues at Home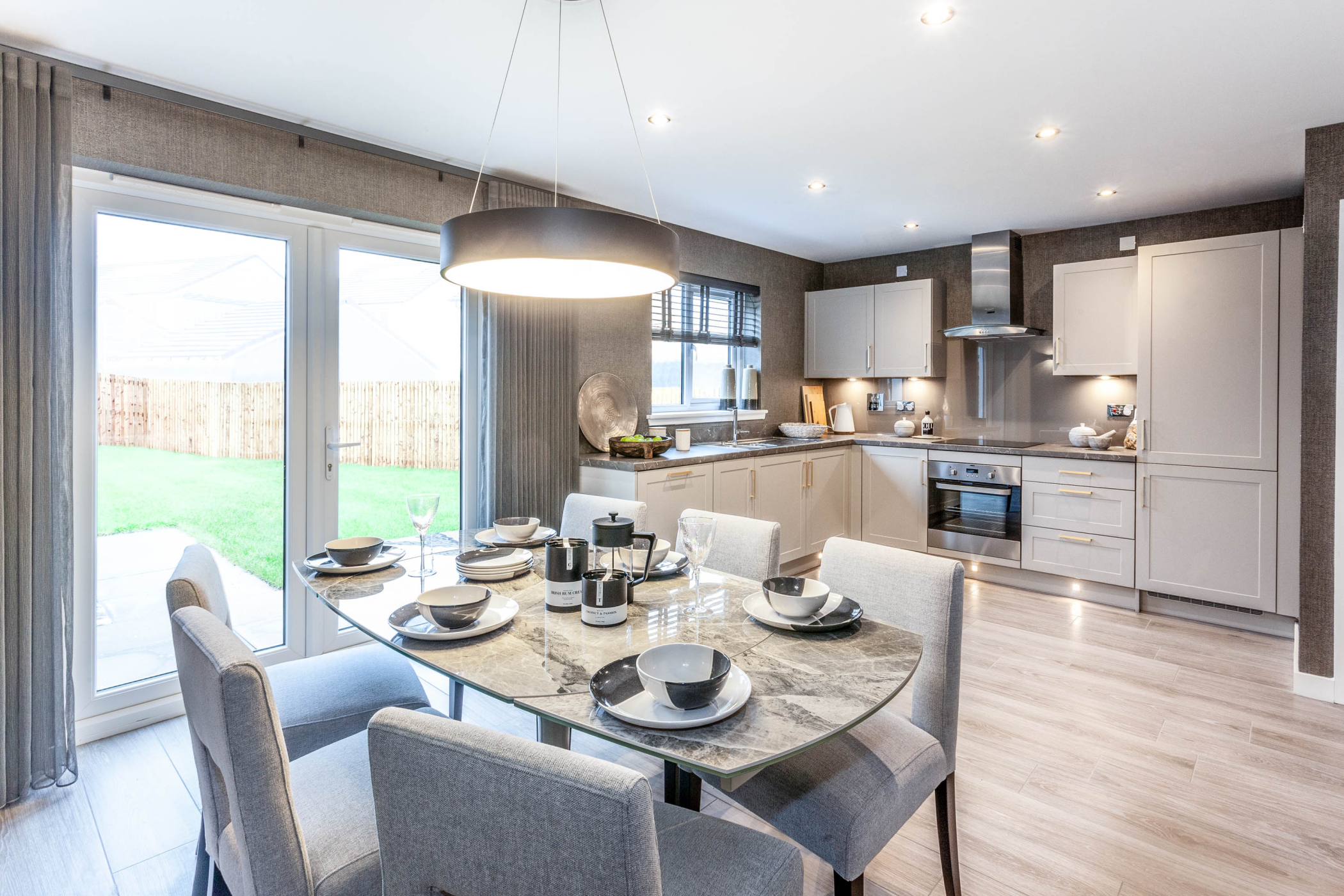 As we embark on what's dubbed the most depressing day of the year, we're here to help you perk up your mood and beat those January Blues. Power through this Blue Monday and kick-start your new year in style.
There are many ways to combat the blues. Revive yourself with a nutritious recipe, inject some colour into your home with houseplants and put your wellness first. Be kind to yourself this year and read on to see how you can beat those January Blues.
A wellness recipe to brighten your January
Take inspiration from celebrity nutritionist and author Madeleine Shaw and give a new recipe a go. Our top pick is the Creamy Cashew Chickpea Curry.
Fill your kitchen with aromatic spices and indulge in this hearty winter curry, the perfect one-pan meal to feed the whole family. Cashew nuts and chickpeas are packed with protein, and an array of greens like courgette and spinach will provide all the nutrients you need to beat those January Blues.
Raid the cupboards to see what you've already got, and head to your local supermarket or greengrocer to gather the fresh ingredients needed for this vibrant curry. This mighty dish serves six and is ready within 55 minutes.
Ingredients:
200g cashews
1 tbsp olive oil or ghee
4 garlic cloves, sliced
1tsp yellow mustard seeds
1 thumb of grated ginger
1 tsp cayenne
1 tsp cumin
1 tsp garam masala
1 tsp coriander powder
1 tin of chickpeas, rinsed
1 beef tomato, chopped
1 courgette, cubed
1 tin of chopped tomatoes
100g frozen spinach
Rice/ flatbreads
Instructions:
Soak cashews in boiled water, so it's just covered, and leave for at least 15 minutes; blend until smooth.

Fry the spices in oil for a minute and then add chickpeas and stir well.

Add the vegetables, tin of tomatoes and cashew cream (step 1).

Simmer for 30 minutes, serve with rice or flatbreads and if you want a kick of chilli, sprinkle some dried flakes.
Check out Madeleine's website for more tasty recipes and a world of wellness inspiration.
Create new relationships
January offers new beginnings, and what better way to start the year than connecting with loved ones, friends, neighbours, or even getting to know your colleagues better?
Take a leaf out of Celebs Go Dating Cupid Anna Williamson's book and work on three core concepts: "Relationships thrive on communication, honesty and trust, and you can only have honesty and trust when you're communicating."
Carve out some time for a date night or family feast, make it a non-negotiable and stick to it. Gather the family around for a boardgame extravaganza, cosy up on the couch with your other half for a movie marathon or get out the house and push yourself to try a new activity.
Inject greenery into your home
Our homes have a huge impact on our mental well-being, and once Christmas is over and the decorations have been taken down, our living areas can feel a bit bare. To combat this and give both your home and mind a boost, invest in some air-purifying houseplants for instant colour and vibrancy. Excellent for your indoor environment, houseplants will help remove toxins from the air, and they are known to reduce stress, enhance your mood, and boost productivity, making them great for beating the January Blues.
Whether you're looking to spruce up your lounge with a large plant, accessorise your home office with some succulents, or adorn your bathroom with some hanging ivy, houseplants will add welcome greenery and refresh your home for the year ahead.
Put your health first
Use the flexibility of your home to prioritise your health. Transform bedroom three or four into an exercise zone or convert the garage into a gym.
According to Pure Gym, close to ten million Brits are currently members of a gym, but how many people actually go? January can be the busiest month for gyms across the country, with the post-Christmas celebrations encouraging new beginnings. People often go into a fitness frenzy all guns blazing and can't keep the routine up. The Couch to 5k is fantastic for absolute beginners who are looking to get into running, and yoga is a great way to add 15 minutes or more of mindful meditation to your day.
Our homes offer the flexibility to suit all kinds of exercise. So, if you're using your wellness space to get energised for the day ahead, fitting in a quick HIIT session in your lunchtime when working from home, or stretching out after a long day, we guarantee you'll feel better for spending some time on you.
Looking after our physical health is just as important as our mental health. Journaling has surged in popularity this year, a way to make a note of thoughts, feelings and reflect. Take five minutes each day to write down your goals, what you're grateful for, concerns and stresses and reflect on these as the weeks go on.
How are you beating the January Blues? Share your tips and tag us on Facebook, Twitter and Instagram.
Published:
16 January 2023 at 12:01