Green Mortgages & What They Mean For You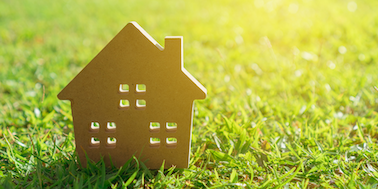 Green Mortgages and what they mean to you
The term
Green Mortgages
is one that is becoming ever more popular, but what exactly are they and what do they mean to homeowners?
We delve a little deeper into how they fit into the current housing portfolio and how they will help buyers in the future.
What is a green mortgage?
Green mortgages are specifically designed for 'green buildings' – those that are deemed to be more energy efficient.
It can apply to new build homes and homes that have been subject to improvements that have impacted on their energy efficiency or decreased their carbon footprint.
Some green mortgages can be a real draw for homeowners, in that they can offer reduced interest rates and cash back depending on the deal you secure and the lender that it is with.
Green mortgages are relatively new and have been launched to support the Government's Net Zero 2050 vision by encouraging homeowners to choose homes that are more energy efficient and benefit from the mortgage deals associated with them.
How do you know if you qualify?
A green mortgage is a standard mortgage but is only available on homes that have a favourable EPC (Energy Performance Certificate) rating. If a home has an EPC of A or B, it is likely that you will be eligible to apply for a green mortgage although it is worth checking with a variety of lenders as to their application criteria.
The EPC rating requirements vary from each mortgage lender; not all offer for band A and B and the loan to value is often around 85%. Some also state that the home must be new build and must me bought direct from the developer, ie not a new build home that you will be purchasing as the second owner even if the EPC is of A or B rating.
However, you can also qualify for them if you have made significant home improvements that have elevated your EPC rating, perhaps by installing solar panels or upgrading your heating system.
What is the difference between a normal mortgage and a green mortgage?
The only thing that is green about such mortgages is they apply to properties that are more energy efficient. Lenders see these properties, especially in the current climate of carbon reduction and sustainability, as a sound investment that is more likely to hold its value. Furthermore, lower energy bills associated with A or B rated properties gives confidence to lenders that homeowners will have more disposable income to manage their mortgage payments.
As with traditional mortgages, homeowners will lend a sum of money against their property, interest rates – be them fixed, variable or other - will be applied to the mortgage and monthly repayments are then made until the mortgage is complete. In the short time they have been around, deposits have typically been higher for green mortgages, so whether you are a first-time buyer or not, it is worth checking out your deposit or disposable income situation before starting the application process.
What you need to consider about a Green Mortgage
The first green mortgage was only launched in 2018 by Barclays, so already significant advancements have been made.
Several of the high street lenders now offer green mortgages as do some of the small, independent lenders. But perhaps the biggest thing to be aware of, is that whilst they are available, they may not offer the best terms, interest rates and cost efficiencies.
As with any financial product or mortgage, it is worth seeking the advice of an independent financial adviser (IFA) or simply shopping around to ensure that you are getting the best deal for your property, and for you.
However, if using a mortgage provider that has green credentials too is important to you, it's worth looking at their ESG (Environmental, Social and Governance) policies to ascertain their true 'green' worth and see what they are doing to be more sustainable.
Because new homes are being built to high sustainable standards, it will probably mean that we will see more green mortgages offered and that the deals become more favourable as consumers start to explore their options regarding them.
One thing is for certain – it's an ever-changing landscape. We would anticipate that more lenders will start to offer green mortgages and that the scope of criteria and requirements will expand and be more fluid. If you like the sound of a green mortgage, it's probably worth exploring the most up to date information and deals if it's something that you think you, and the property you're intending to purchase, may qualify for.
To get an initial idea of what your monthly mortgage repayment might be on a new home, use our new build home mortgage calculator.
Published:
05 January 2023 at 10:01