Hotel At Home: How to design a guest bedroom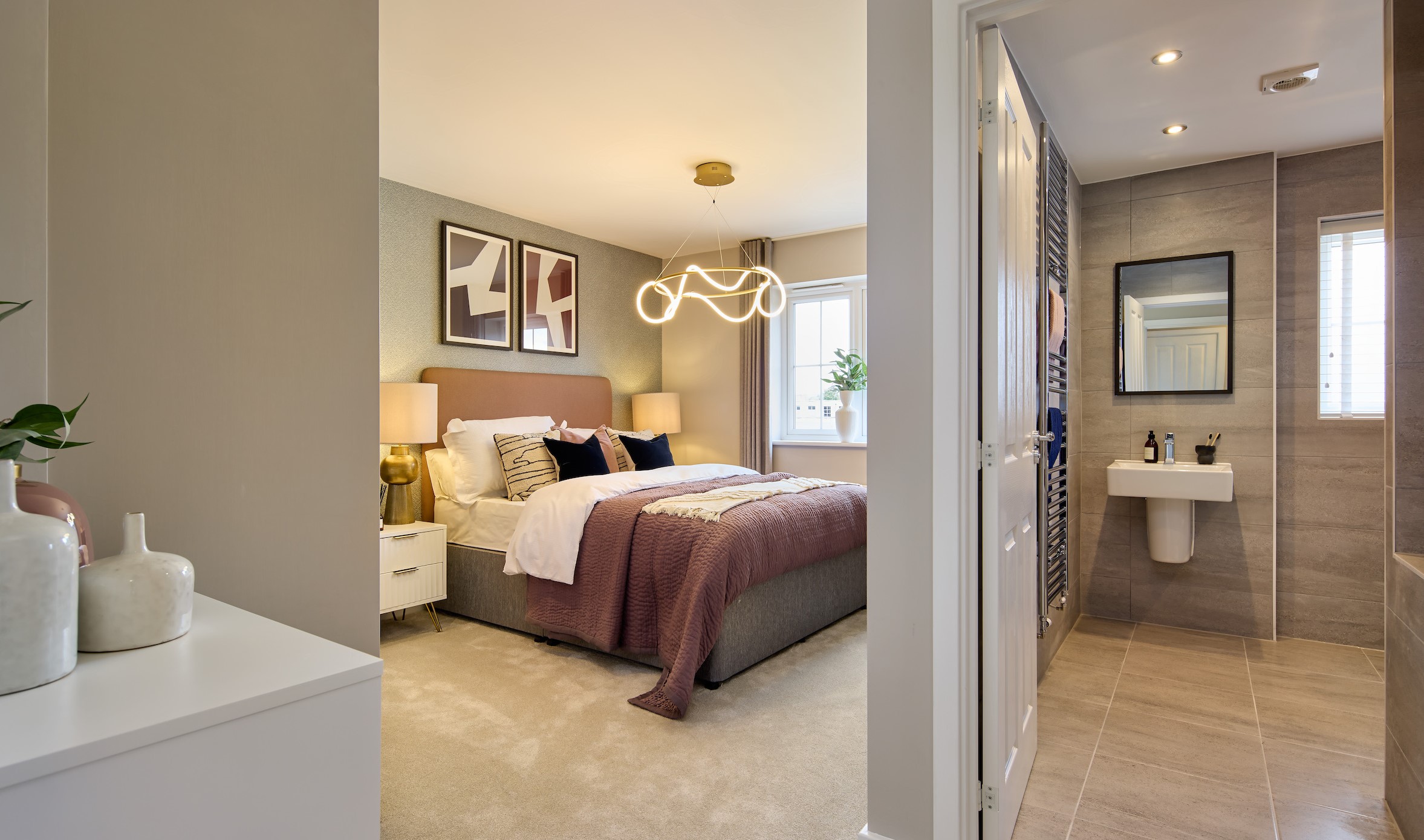 There are few better ways to spend a weekend at home than hosting your friends or family for an overnight stay, and we all want to make sure that our guests have a great night's sleep when they stay with us. Here's how you can make your guest bedroom hotel-quality and treat your guests to a luxurious stay, that will make them want to check-in all the time!
Design Ideas for Your Guest Bedroom
Create calming colours
From the paint on the walls to the prints and accessories, try to keep in mind a colour palette that promotes calmness. Pippa Jamieson, interior stylist and author of The Sensory Home: An Inspiring Guide to Mindful Decorating, explains that soft and neutral hues are popular as they are most conducive to sleep.
If you're looking for inspiration, Ideal Home outlines five calming colour schemes, including sage greens to create a tranquil nature-inspired space, off white shades for a pure and serene effect, and blue tones, which are often associated with calmness and peace. Guests will feel transported to an oasis of tranquillity where they can relax, unwind, and enjoy a great night's sleep.
Combine old and new furnishings
Adding second-hand finds and antique pieces is not only a sustainable way to switch up your interiors, it also gives your guest bedroom a unique look and feel and will make for a memorable stay. Perhaps you have space to add a vintage reading chair or chic chaise longue, or why not unleash your creativity by upcycling bedside tables to add a touch of personality? Don't be afraid to be playful and celebrate your favourite design styles.
Make the guest bedroom bloom
Nothing makes a room more enchanting than beautiful flowers, so treat your guests to a charming bouquet to brighten up their stay. Fresh flowers will put a smile on your guest's face and fill the room with a wonderful fragrance. Whether you pick up some flowers from a local florist as a special surprise or get creative and make your own display using flowers from your garden, we guarantee your friends and family will love this thoughtful touch.
Read at your leisure
Is there anything worse than waking up at a friend's house hours before they even stir? Early risers can make the most of their mornings in their own home but can find themselves at a loss at someone else's! By placing a small selection of books in your guest room, any early risers can easily keep themselves entertained until the rest of the household wakes up and joins them.
Luscious lavender
It's been said that inhaling lavender oil can increase slow-wave sleep, slowing the heartbeat and relaxing the muscles. So, why not a pop a lavender pillow spray in your guest room for any friends who may be struggling to nod off? ARRAN Sense of Scotland offers a wide variety of relaxation products inspired by its gorgeous island home. Our favourite remedy is its Glen Iorsa Lavender and Spearmint Calming Pillow Mist Spray. Inspired by the calm serenity of a remote glen on the Isle of Arran, this elegant and soothing fragrance of lavender and spearmint has been blended with notes of geranium, sage and patchouli for the ultimate bedtime essential.
Don't worry, we've got spares!
No matter how well we pack, we always seem to forget an essential item for overnight stays. Whether it's a toothbrush, face wash or deodorant, be one step ahead and keep a basket of essentials in your guest bedroom. Be the ultimate host by making a 'guest room kit' and include toothpaste, make-up remover, moisturiser, cotton pads and razors to make sure your guests don't have to feel sheepish asking for items they've forgotten themselves. Home Made Simple has a great guide to making your house feel like home for your guest.
Looking for more inspo for your guest bedroom? Follow @MillerHomesUK across Facebook, Twitter and Instagram.
Published:
15 August 2023 at 12:08