Interior Inspo: The Colour Themes From Our Favourite TV Shows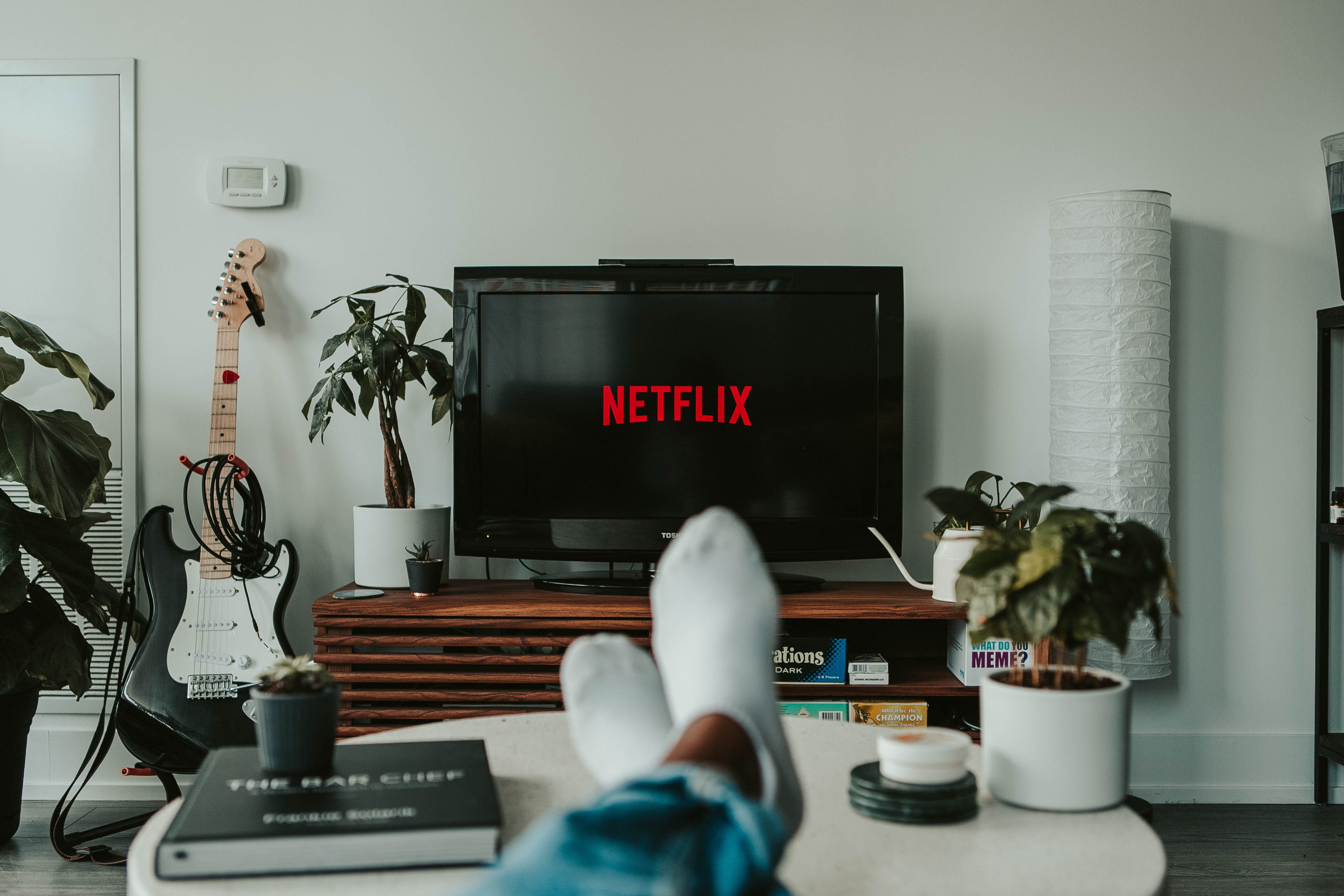 We've all been there. Looking for spring furniture or inspiration to revamp our interiors, only to find that we don't have a clue where to start. Will that shade compliment that lamp? Will the feature wall look too overpowering?
Many of us often watch our favourite TV shows and eye up the decor, envying the 'just put together' look - often the work of dozens of interior designers behind the scenes.
For those looking to spruce up their homes this spring, we've created ten colour palettes which are symbolic of the interiors of ten of our favourite TV shows, past and present. We've revealed the colours you should be hunting out to replicate Monica's apartment in Friends, the grandeur of the home in Bridgerton, and even the famous Simpsons living room.
We've even given you the exact hex number for each colour, so you don't have to worry about picking the wrong shade.
FRIENDS
Almost all the rooms and decor in Friends are etched into our minds. From the sofa in Central Perk, to the football table at Chandler and Joey's apartment. But the most famous space in the show is definitely Monica's apartment.
From the memorable purple walls to the oak coffee table, the cream sofa to the green door which leads through to the balcony, Monica's apartment is one of the most recognisable sets in TV history. If you want the aesthetic of the iconic NYC apartment, go for greens, beiges and purples, and you'll be "pivoting" up the stairs in no time.

FRESH PRINCE OF BEL AIR
The reboot of the 90s show, named simply 'Bel-Air', has just launched on Peacock, however, most people will remember Uncle Phil and Aunt Vivian from the original Fresh Prince of Bel Air, starring Will Smith.
The mansion they lived in was known for its affluent design and furnishings. If you want to replicate the backdrop to Will's high-society life that got flipped upside down, you should opt for browns, yellows and beiges, whether you live in Bradford, Birmingham or Bel Air.
THE SIMPSONS
It's everyone's favourite family! The Simpsons is one of the longest-running shows on TV, and while they may be animated, it doesn't mean their interiors aren't on point.
Whether you want to create a Simpsons-themed room for your kids, or just need to add a pop of colour to your living room that Marge would approve of, you'll want to opt for oranges, like their famous sofa, pink walls, and a teal-green for the carpet.

MAD MEN
Want to create the ultimate bachelor pad? Make like Don Draper, the ultimate bachelor (well, for some of Mad Men), and go for smart and stylish brown hues,
Deck your home full of brown leather furniture, pops of burnt orange, and gold accents to create the aesthetic that's symbolic of the creative director of Sterling Cooper.

GILMORE GIRLS
Lorelai and Rory Gilmore are known for their eclectic personalities in Gilmore Girls, whilst their interiors are pretty haphazard, especially the living room. Their home is filled with mismatched furniture that is emblematic of the shabby chic from the two girls of Stars Hollow.
If you want to decorate your home like Lorelai, go for creams and neutrals with scatters of bright colours - especially red.

SUCCESSION
There are few people in TV-land who are as wealthy as the Roy family in Succession. If you want to create a home that makes you feel like you're in the world's one percent, you'll want to opt for an array of light shades. A muted colour scheme, just like Kendall Roy's New York apartment, is everywhere on Succession. In fact, you'd be hard-pressed to find an interior in the HBO show which has any bright colours.
If you want, why not add a chandelier to your house for that extra elegance which Logan Roy would be proud of?

BRIDGERTON
Dear reader, did you miss them? As Lady Whistledown returns for season two of Bridgerton, the Netflix hit will undoubtedly lead to an influx of people looking to decorate their homes with a royal core theme.
Go for a dark green palette if you want to live like the Bridgertons, but make sure that there's light, airy spaces that make the room look larger and more grand. This palette will help to accentuate your home with a regency style decor, with decadence and regal charm.

STRANGER THINGS
Just in time for the kids of Hawkins to return in season 4 in May, we've picked out the best colours for a retro-but-spooky themed interior.
Joyce's home in Stranger Things is full of brown and red wood panelling, with glows of fiery oranges and reds that will make you feel like you're steps away from the Upside Down.

DERRY GIRLS
When thinking of late 90s decor you'd be wrong not to think of pastel colours paired with patterned wallpaper. Mix that with the time of the Troubles in Derry, Ireland and you've got the home of the Quinn's in Channel 4's sitcom Derry Girls.
Dark antique wood matched with green kitchen cabinets will take you back to Erin Quinn's kitchen, whilst white appliances and a pop of red striped wallpaper will bring the late 20th century feel straight into your home.

SELLING SUNSET
Large open spaces, glass staircases and plenty of fresh greenery - it sounds like you've just closed escrow on one of the Selling Sunset LA homes.
With Netflix's hit reality show hitting our screens for a 5th season, we've found how you can make your house fit in with those in the Hollywood Hills. Keeping living rooms open and bright will give the illusion of space, even in a small area whilst neutral base colours allow for strong accents such as bright artwork or a statement rug.

Published:
10 May 2022 at 11:05