Work (out) from home: these are the cities most interested in creating a home gym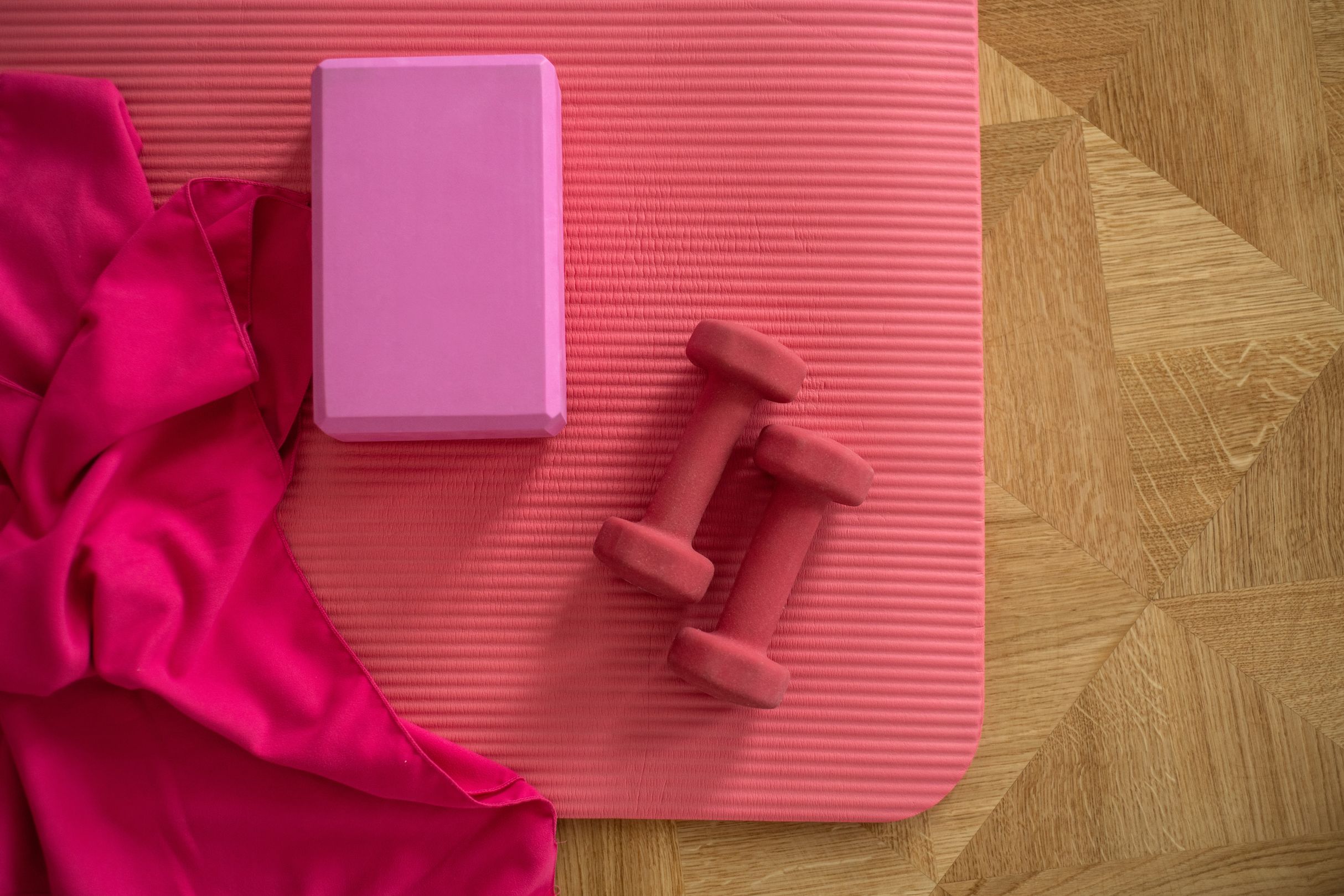 In the last two years, the exercise and fitness industry has dramatically changed. With many gyms being forced to close due to the lasting impact of pandemic restrictions, lots of people have switched to permanently working out from home - and haven't returned to the gym. Others have upsized into new homes due to needing more space to work.
Having your own fitness studio has many benefits. It's an initial investment, but you're likely to save money in the long term, and you'll have more time, too, as you no longer have to commute to the gym. You can also create a training environment which works best for you and your needs - as the equipment is always available and not being taken up by anyone else.
Searches for "home gym" have climbed by 22% in the last three months, with people still pumped to work out at home. With many working remotely more often, it might not be as desirable to pop to the gym after work - instead, you can just turn to your treadmill across the hallway.
We decided to discover which areas in the UK are ditching the traditional gym setup - and instead looking for an alternative which is much closer to home.
To do this, we looked at the number of Google searches in each city for popular terms from people looking to create a home workout space, including 'home gym', 'home gym equipment', 'dumbbell set' and 'home weights.' After looking at more than 72,000 monthly searches, we found that:
Preston is home to the highest number of home gym enthusiasts
Preston has the highest number of searches by its residents per capita than any other city in the UK, with the Lancashire city beating Lincoln and Peterborough to the top spot.
The city, which was recently named as the best city to live and work in the North West due to the availability of jobs and economic wellbeing, came first in the index, suggesting that people are looking for ways to maximise their home space. This is despite a number of new gyms which are earmarked for Preston.
The top five contained many smaller cities including Lincoln, suggesting that being able to work remotely and not commute to larger business hubs is enticing people to keep the gym in their own four walls.
A number of gyms in Lincoln also announced that they would not reopen last year after restrictions eased. A recent Which? survey found that six in ten people have made changes to their lifestyle to cover the cost of essentials. A home gym can be a more affordable option, as you can use your spare room to fit in the specific equipment you want to use, whether you simply want a yoga mat, a set of dumbbells or an exercise bike.
The top 10 cities looking for home gyms are:
1 - Preston
2 - Lincoln
3 - Peterborough
4 - Norwich
5 - Leeds
6 - York
7 - Cambridge
8 - Bath
9 - Glasgow
10 - Newcastle-upon-Tyne
Of the 50 cities analysed, Cardiff residents appear to be less interested in creating a fitness space at home, with the fewest searches reported per capita. In the city, searches for "gyms", "gyms near me" and "boxing gyms near me" rose by up to 450% in the last year, compared to a decline of 34% in Preston.
Southampton comes second in the cities least likely to ditch the gym, reinforced by a study in 2022 which revealed the city has the sixth highest number of gyms per 100,000 people.
The top 10 cities least looking for home gyms are:
1 - Cardiff
2 - Southampton
3 - Luton
4 - Brighton
5 - Portsmouth
6 - Bradford
7 - London
8 - Stoke-on-Trent
9 - Coventry
10 - Plymouth
There are a number of reasons why people are going towards the home gym, including:
Exercise can help to relieve your stresses and anxieties, but for some people, going to the gym can make them nervous. By having your own gym at home, you don't have to worry about what other people think, or fear being judged if you use the equipment incorrectly as you're getting to grips with it.
Freedom to exercise how you want to
You'll create the perfect exercise environment, meaning that you can work out when you want to, without having to worry about what you're wearing, what music the gym is playing, and if someone else is using the machines that you want to.
Not only do you save time by not travelling there and back, and packing and unpacking your gym bag, but you also don't have to worry about waiting in line for machines which can easily add an extra half hour onto your workout time.
Your wallet will thank you
While you do need to initially invest in equipment, over just a few years you can save thousands by not forking out each month for a gym membership which on average, costs £480 per year. However on top of this, you might also be able to save on childcare, petrol, parking, bus tickets and the temptation to stick around at the cafe afterwards. The whole family can join in too, for free, in a safe environment!
Methodology
Miller Homes used Google Keyword Planner to analyse 20 popular search terms in 50 of the largest UK cities, to find out how many searches per month there are in each city, per month.
Miller Homes then used population data for each city to establish a per capita score, to create the index.
Published:
17 June 2022 at 11:06