Barkitechture – How to incorporate animal first design into your home.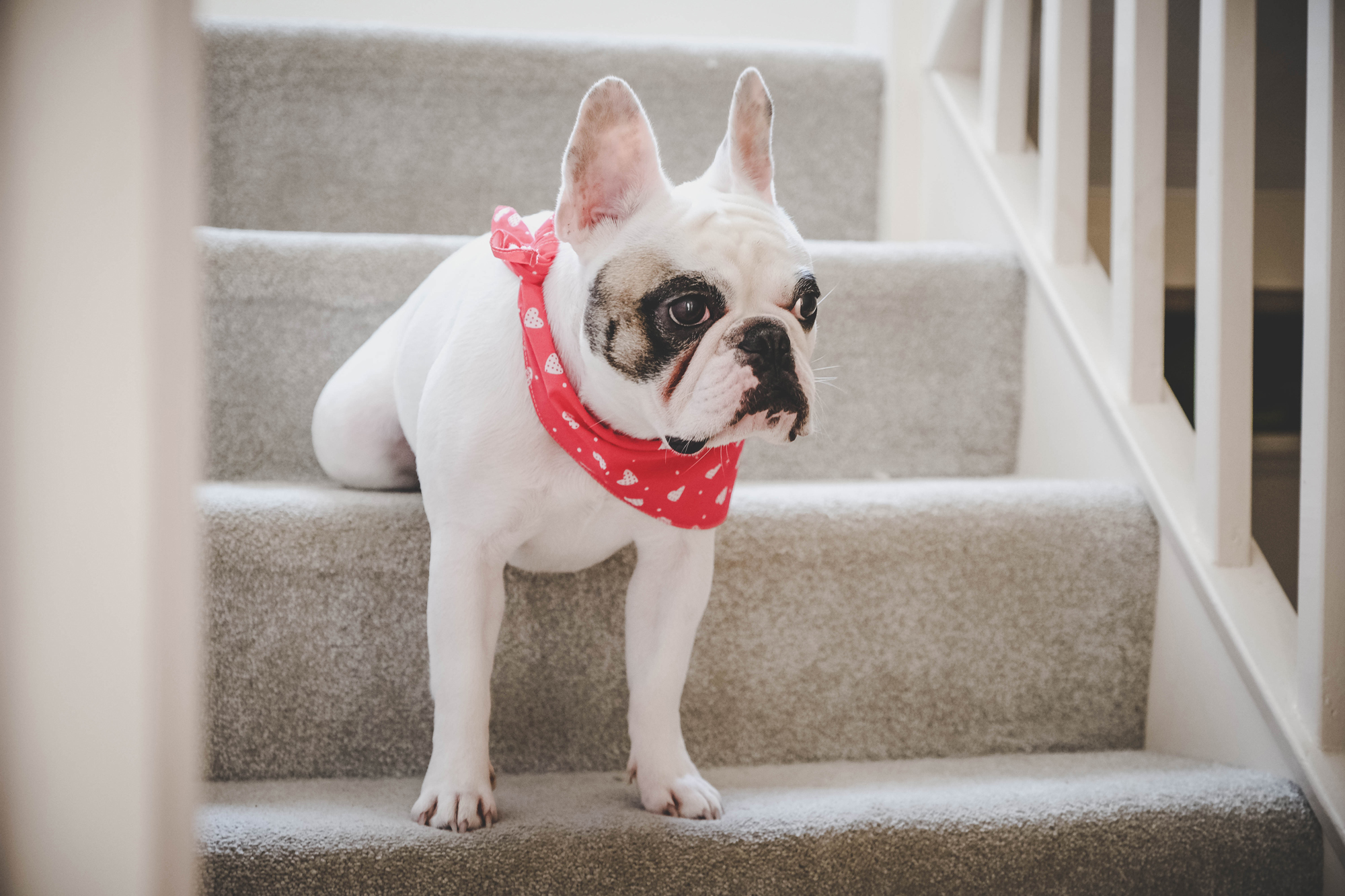 This year is all about pet based interior design and we are here to help. Gone are the days when your pets were relegated to a kennel outside, now it is all about creating a calming, personal space for your furry friends.
With doggy bedrooms taking the home world by storm, barkitecture is set to be the next big thing in 2022 home interiors – we're here to give you our top tips and tricks to creating the best pet friendly spaces in your home.
Picking the Right Spot
Whether it is a small nook or a dedicated spare room, it is important to pick a spot that your pet knows is their own and can go to without any distractions. Under the stairs is a popular choice as it can often become wasted space - why not utilise this to create a cosy bedroom for your four-legged friend? Consider adding a frame around the spandrel or perhaps even a pet friendly door. Not only will this keep your fur babies safe but is a clever way to tie your pet bedroom into your existing interior.
Calming Colours
Once you have chosen a spot to dedicate to your lovable little lodgers, it is important to make the space inviting. Try colour coordinating with the rest of your home, or pair your existing colour scheme with soothing tranquil tones – perfect for helping your pet settle down at the end of the day.
Sleep Sanctuary
Barkitecture is all about creating a peaceful environment that your pet can retreat to when they want a bit of quiet time, so choosing the right bed is really important. Why not invest in a stylish yet functional bed for your pet? Some bed shapes, such as box beds or beds with high sides protect your furry friends from any draughts while other beds (such as round or oval) might be better in summer when your dog may want to stay cooler.
Toy Box
Your pet's toys can often cause clutter and at times can end up scattered around every inch of your home, so why not get a personalised toy box to store all of their bits and bobs? Keeping all of your animals' belongings in one space can help keep things neat, but is also a fun way to individualise their space and create a small haven that is truly theirs.
Want to add a doggy bedroom to your home this year? We'd love to see your pictures. Feel free to share them with us via social media @MillerHomesUK.
Published:
18 February 2022 at 09:02