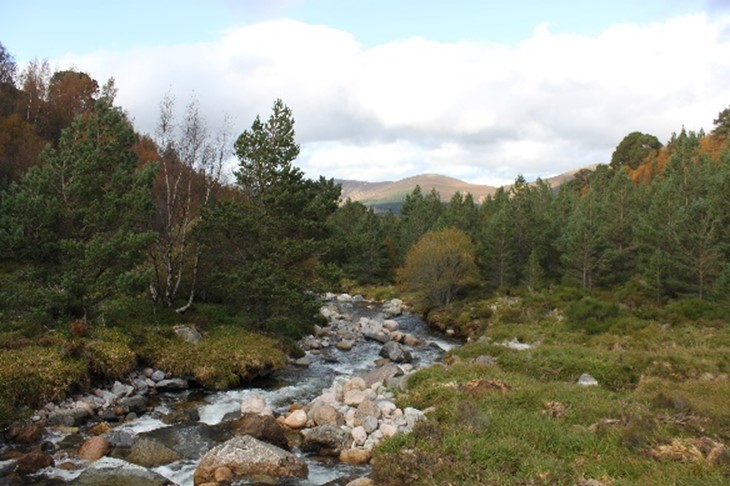 From its many iconic castles, stunning lochs, rolling hills and vibrant cities, it's easy to see why Scotland has long been regarded as one of the most beautiful countries in the world to live, regularly topping polls and earning covers on influential travel guides.
Now that the days are getting longer and brighter, there's never been a better time to put on your walking boots and become a trailblazer. With developments across central Scotland, there are plenty of breathtaking landscapes to enjoy and hidden gems to discover. Here are some of our favourite walks near our developments to add to your list.
Longniddry Railway Walk, East Lothian
The perfect stroll for lovers of the Scottish countryside, Longniddry Railway Walk's signposted path starts at Longniddry and follows an old railway track that continues to Haddington. The disused rail line with footbridge overhead dating back to 1846 is a popular walk among locals. While making your way along the trail, be sure to look out for Gosford House, with its equally beautiful grounds and interiors. The Longniddry Railway walk is around five miles, and is suitable for all abilities due to the flat surface of the trail, and it's just a short distance from both our Carberry Grange and Winton View developments.
Cathkin Braes Country Park, Glasgow
On the hills above Glasgow, walkers and hikers alike can find plenty to do at Cathkin Braes Country Park. With a mixture of paths suitable for various levels of difficulty, visitors are spoiled for choice. Wind through the wooded area or stick to the trails along the main path, all leading to or passing by the spectacular Queen Mary's viewpoint over Glasgow and the Clyde Valley from the highest point in Glasgow. The variety of walks and cycle routes at Cathkin Braes Country Park are easily accessible for families in our Newton Fields and Jackton Gardens development.
North Muirton Riverside Path, Perth
There are many walks families can enjoy all along Scotland's longest river, the River Tay. For a gentle stroll, we'd suggest joining the River Tay at North Muirton. You can follow the river and enjoy plenty of rest stops to take in the view on a bright day or tuck into a picnic with the kids. By heading south along the path towards North Inch Golf Club, walkers are treated to a view across the river to the ornate Scone Palace. There is also the chance to see local wildlife in action keep an eye out! Easily accessible from our Bertha Park development, North Muirton is a great walk within the Perth area.
Strathclyde Country Park, North Lanarkshire
Located in the valley of the River Clyde, Strathclyde Country Park has plenty of fun activities for the whole family to enjoy. The circuit around the loch in the centre of the park is under four miles long, with swans and ducks to spot along the way. Once at the far side of the loch, walkers can see the rides of M&Ds fairground in the background. The paths are flat and easy to navigate for walkers of all levels, and there are plenty woodland trails that offer a more challenging walk. Strathclyde Country Park is within easy reach of both our Highstonehall and Ellismuir Gardens developments.
Lionthorn Woods, Falkirk
The Lionthorn Woods boasts a network of making an enjoyable walk. With the paths alternating between woodland and clearings, walkers can delve into the trees and explore the area that is home to many birds and small animals. At points, the clearings offer fantastic views of The Ochils and Forth Valley. The Lionthorn Woods are close to our Station Brae development, making them ideally suited for homeowners in this area to explore.
Lang Craigs Woodland Trust Woods, Dumbarton
The woodland area that lies within the Lang Craigs Woodland Trust has a variety of waymarked paths suitable for differing levels of walking ability. The longest of the trails will land walkers atop the Round Wood Hill viewpoint, providing gorgeous scenery across the moorlands. With paths that lead through ancient and new woodlands, there is plenty to keep walkers coming back and challenging themselves to a new route, and Lang Craigs Woodland Trust Woods is just a stone's throw from our Garshake Gardens development and upcoming Chapel Gardens community.
Share your walks across Scotland with us and join the conversation @MillerHomesUK on Facebook, Twitter and Instagram.
Published:
15 April 2022 at 03:04