Location, Location, Location: Chichester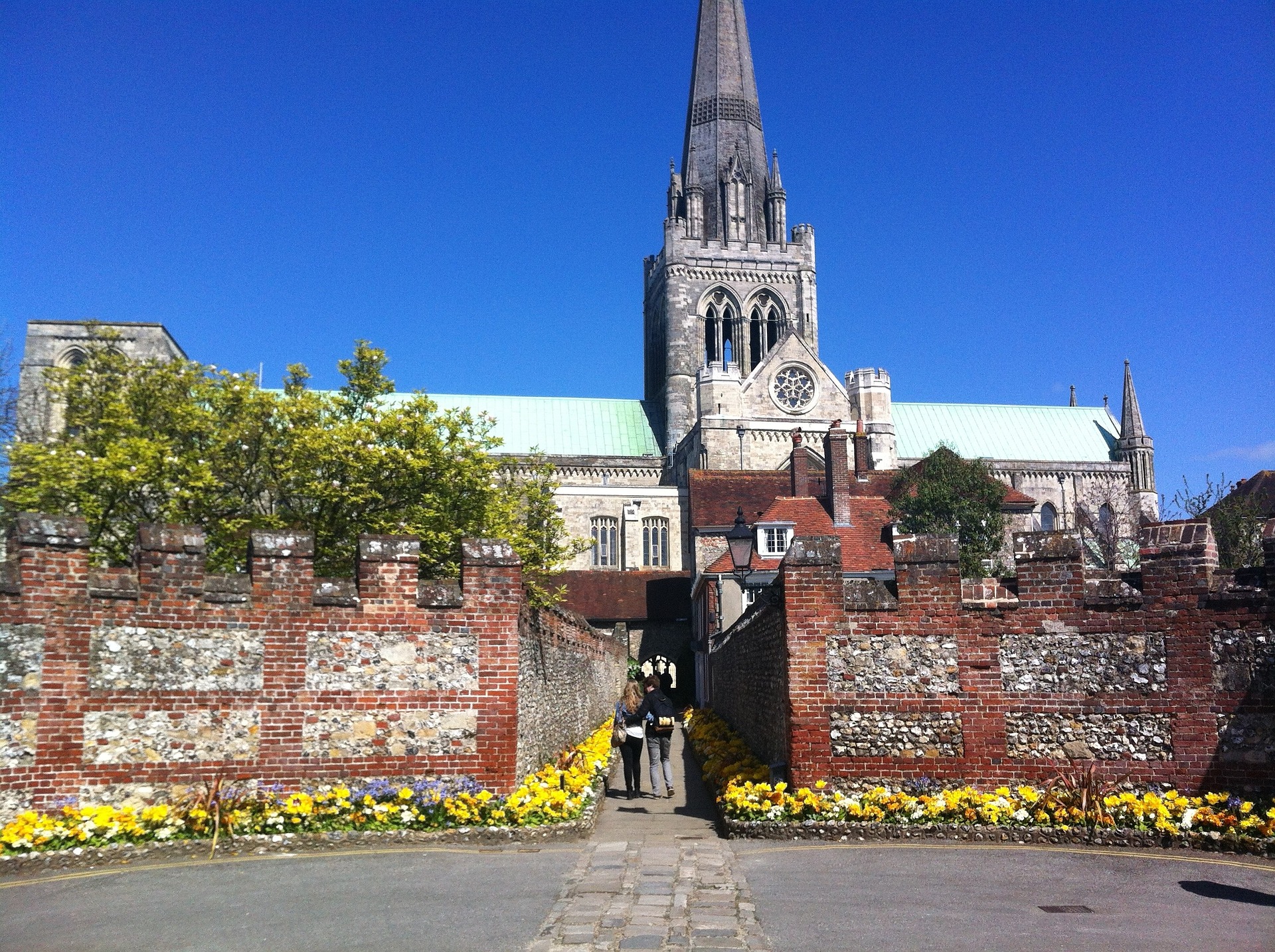 The only city in West Sussex, Chichester offers the perfect blend of old and new and is home to one of our latest Miller Homes Southern neighbourhoods, Minerva Heights. Brimming with historical charm and a bustling high street, it's the ideal spot for a range of house hunters.
Whether you're a young couple thinking of making the move to the area, a growing family with little ones to entertain or a downsizer seeking a quieter pace of life, there's something here for everyone.
Festival of Chichester
Well known for its vibrant community, the city plays host to a much-loved annual arts and heritage festival called the 'Festival of Chichester'.
Now in its eight year, this year's event will take place from 12 June – 11 July and will feature a wide variety of events. From classical music, jazz and folk singers, to cinema, spoken word and community concerts, it's set to be a fantastic month. Visitors will also be able to experience arts and crafts workshops, dance and theatre shows.
Key activities to look out for during this year's festival include a stimulating series of readings and talks, and music to celebrate literary talent, John Keats, who began writing his famous work, The Eve of St Agnes, in Chichester.
For the adventurers among you, why not take a stroll with a Blue Badge guide to learn more about Chichester's past and its Roman ties to the present day.
Chichester Festival Theatre
Opened in 1962, Chichester Festival Theatre is the beating heart of the city's arts community and is recognised both locally, nationally and internationally as one of the UK's flagship theatres.
Situated less than five minutes' drive from our Minerva Heights neighbourhood, the theatre is home to Britain's first ever modern thrust stage. The building itself was crowdfunded by local individuals and businesses to create a theatre built by the community, for the community - an ethos that still stands today.
To really make an evening of it, theatre lovers can stop by the Minerva Bar & Grill to enjoy dinner and a show with a touch of old fashioned sparkle. Or if craft beers and artisan spirits are more your thing, why not pay stylish boutique bar Sit and Sip a visit? Located just down the road from the theatre, the bar combines Chichester's heritage with some of the best beverages around.
Café culture
If you're dreaming of a slower pace of life, then Chichester has a plethora of delightful cafés to while away your afternoons. These include Boston Tea Party Chichester, a dog friendly establishment offering visitors hearty breakfast rolls, sandwiches and flavoursome fry-ups using local produce, and beautifully crafted hot drinks.
For a more sophisticated dining experience, featuring European classics, head to Pallant Café, situated in the tranquil walled courtyard of the Pallant House Gallery.
Chichester Canal
Get to know the local area, by visiting a much-loved rambling spot, the Chichester canal. A gentle, four-mile walk stretching from the Canal Basin to Chichester Marina, the trail offers beautiful panoramic views of the area and a chance to spot some local wildlife.
Take a packed lunch and sit by the waterside, using the tables and seats provided, and watch the world go by. Or, choose to hop on a canal boat (booking is advised) and see the city's canal by water.
Homeware shopping
Homeware shopping has gone through the roof in the last 12 months, with lockdown inspiring Instagram-worthy interior makeovers. Independent trader, Rosie Rose, has some stunning pre-loved and vintage furniture, including clocks, mirrors and light fixtures, ideal for adding a little touch of character to your home.
Visit the store online and shop its home accessories and selection of clothing, or drop by the store (just less than a 10-minutes' drive away from our Minerva Heights neighbourhood) to meet the team.
For more information on our Minerva Heights development and its two – five bedroom homes available, visit https://www.millerhomes.co.uk/new-homes/south-east/minerva-heights-chichester.aspx.
Don't forget to share your Chichester best bits with us over on our social channels, Twitter, Facebook and Instagram.
Published:
19 May 2021 at 12:05