How to throw your own back garden festival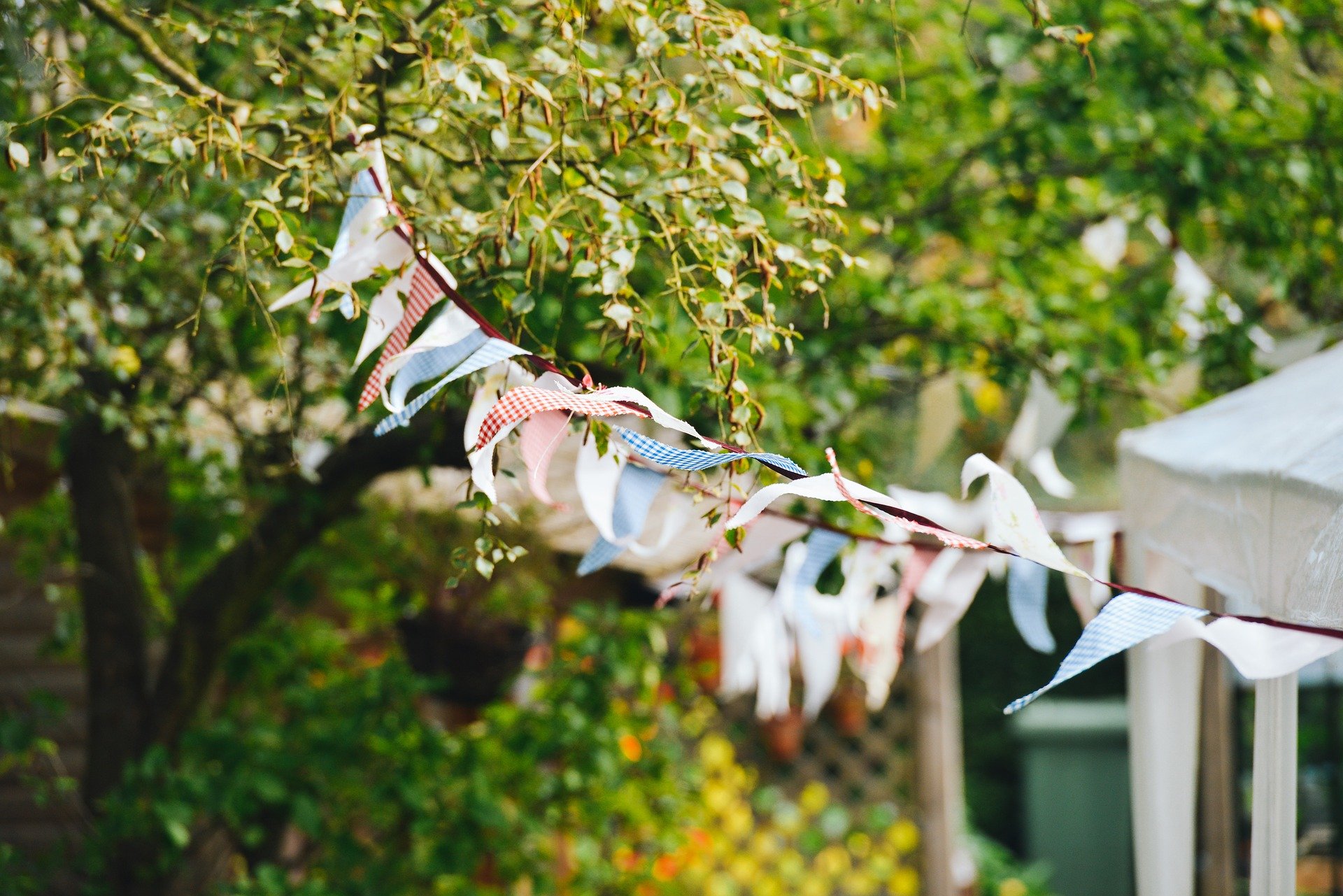 Festival season may not be going ahead as planned this year, but with the weather warming up, and the return of outdoor gatherings, there's no better time to plan your first garden festival for your family and friends.

We've all missed the electric atmosphere of events, making memories that last a lifetime, so we've put together our top tips to help you re-create that same buzz in your own garden.
Theme
Every great festival has a theme; whether seasonal, 'Hawaiian Luau' or 'Coachella'. It's important you have the right decorations to make the theming feel seamless and transport your guests to somewhere far away.
If you're looking to pull off that effortless Coachella vibe, then think about adorning any trees or foliage in your garden with colourful streamers, vibrant tissue rosettes and candles in jars (in the lead up to your festival, think about saving jam and savoury condiment jars to keep costs low). The decorations will dangle delicately from your shrubbery and give your festival that chilled-out, boho atmosphere.
If you've got the space, consider hiring some mini tipis out and drape bunting over them
Hawaiian Luau's should be a relaxed affair, with textures of bamboo and grass, flower garlands and show-stopping features like a DIY tiki bar. You can find some great accessories here on Etsy.
Food
If you're including food and drink in your line-up, make sure to consider how your banquet might match your theme.
If you're opting for Coachella, think fun street food options like brioche burgers with halloumi and sauce, giant hotdogs with all the trimmings and huge slices of pizza. For dessert, treat your guests with Instagrammable sweet treats that will make other people want to attend next year. We suggest waffle pops, unicorn ice-creams and rainbow donuts.
On the other hand, a Hawaiian festival needs to have food your guests can imagine snacking on the beach. Include things like exotic fruits on a stick, marinaded meats, rice and seafood bites. For your sweet-toothed friends, pineapple and honey cheesecake and coconut cupcakes are a great shout. Of course, you can't have a beach festival without a cocktail. Have pina coladas on hand, topped with fruit slices and little umbrellas (there are plenty of delicious mocktail recipes online, too).
Set the stage
No matter the theme, any good festival has a centrepiece where artists can showcase their talent.
Whether you're pulling out all the stops and hosting your very own music festival where your guests are the stars, it's a good idea to have a stage where they can work their magic. Think about the set-up of your own garden and how you can easily utilise areas like a paved patio, a pergola or decking.
If you've got a pergola, think about adorning its frame with festoon lights to give it that 'show' setting, or for a more laid-back stage set on your decking, lay down some patterned blankets, light some tiki lanterns and let the atmosphere do the talking.
We encourage you to share any fun tips you might have over on our social channels, Facebook, Twitter and Instagram.
Published:
16 June 2021 at 03:06