How to select the perfect lighting for your home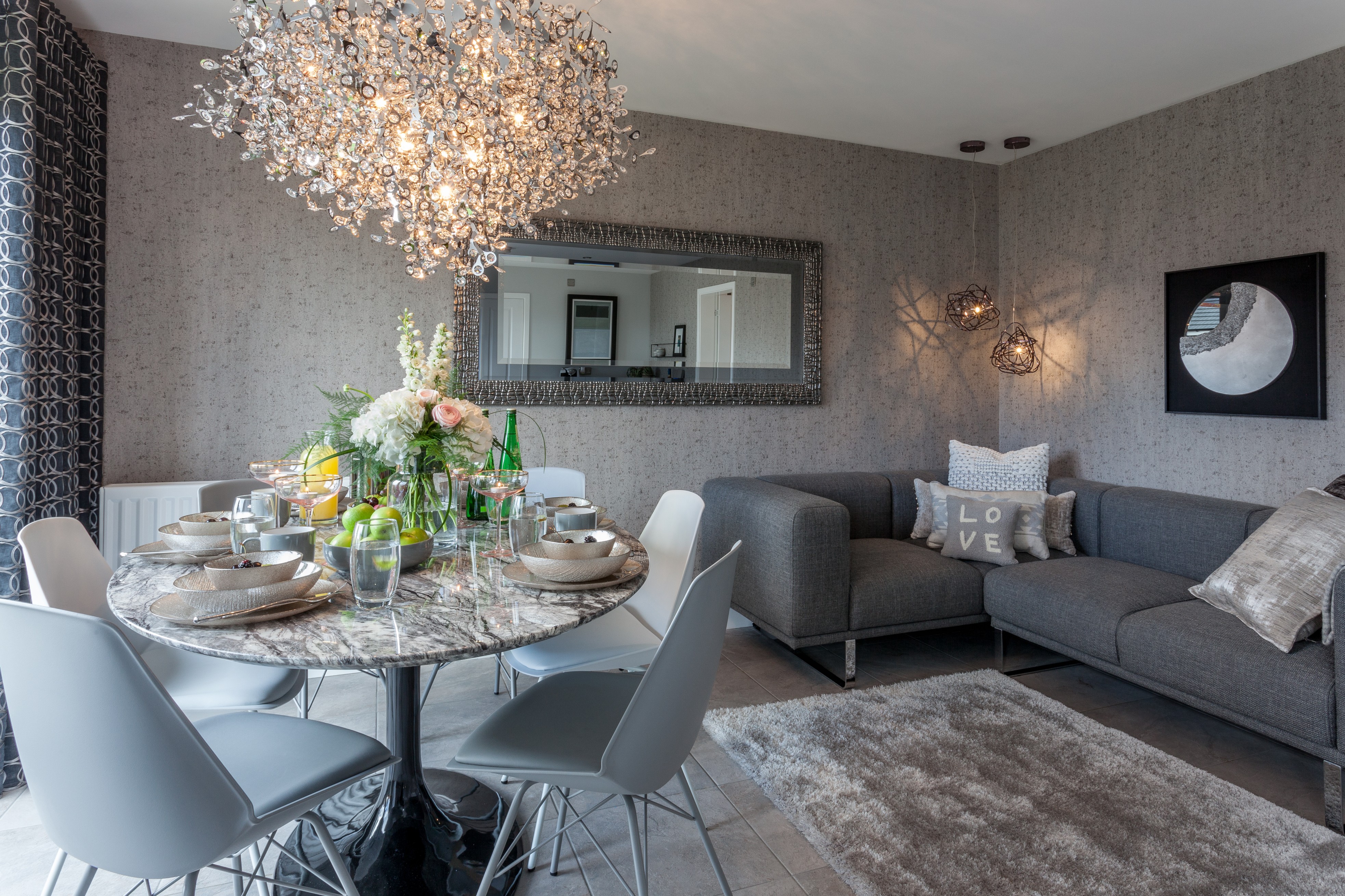 Lighting is a crucial stage within the interior design of your home as it can completely change the look and feel of each room. Whether you're choosing ceiling lights for the children's bedrooms, an accent light for your lounge or a floor lamp for your home office, there are a number of considerations to make. Check out our top tips on how to select the perfect lighting for your home and what to consider when looking for lights.
Proportion and size
When choosing lighting for your home, it's essential to consider the proportions and size of both the light and the room you're styling. If it's a generous, open plan living area, a large ceiling light can be a great feature and will lend itself well to the room. A large room will also allow you to play around with different kinds of lights; for example, you can combine a ceiling light with a standing floor lamp and an accent table lamp. If you're styling a smaller room, such as the laundry room, consider simple spotlights on the ceiling to open up the room and make it appear even larger.
Look and feel
It goes without saying that when choosing lighting for your home, you should consider the décor and style of your space. If you've opted for minimalistic, Scandi-style interiors, keep your lighting simple, with a sleek pendant light and ultra-modern floor lamps. If your style is more traditional and glamorous, an opulent glass chandelier will complement the space and tie in with your décor beautifully. That's not to say you can't mix and match trends but think about how your lighting will look with your décor and how it can serve to enhance the space.
Style plus functionality
Of course, we all want our accessories to look stylish, but when it comes to lights, they need to serve a purpose too. When selecting lighting, consider how practical your choice is. If you like to curl up on an armchair in the evening with a good book, make sure your favourite spot can be lit up with a floor or table lamp. Similarly, make sure you have a desk lamp in your home office that properly lights up your space. Overhead lighting can be harsh, so it's important to make sure your lamps are practical as well as looking good.
Layer lighting
Ceiling lights make a great design feature, but to create a warm ambience, it's essential to layer up different kinds of lighting. This can easily be done by adding a floor lamp to the corner of your lounge, bedside table lamps to your guest room, a nightlight to children's bedrooms and even spotlights under your kitchen counter. Ceiling lights are normally your brightest light source, so to make your home feel warm and set a relaxing mood, softer light sources like floor and table lamps are a good choice for when it's dark.
Know your bulbs
There are so many different kinds of bulbs, each emitting varying shades of light that can completely transform your home. Selecting the right bulb to complement your décor is almost as important as choosing the right shade of paint for your walls. A room with mainly cool-toned décor, we suggest opting for a bulb that provides a warm glow to soften the space. For walls painted in darker, warm tones, consider a bulb that emits a cooler glow to illuminate the room. Play around with different bulbs to find what suits your room and enjoy seeing how the bulbs can change the vibe of your room.
Let us know your top tips for choosing lighting for your home and share your pictures with us on social media @MillerHomes.
Published:
13 January 2021 at 08:01