The best no equipment home workouts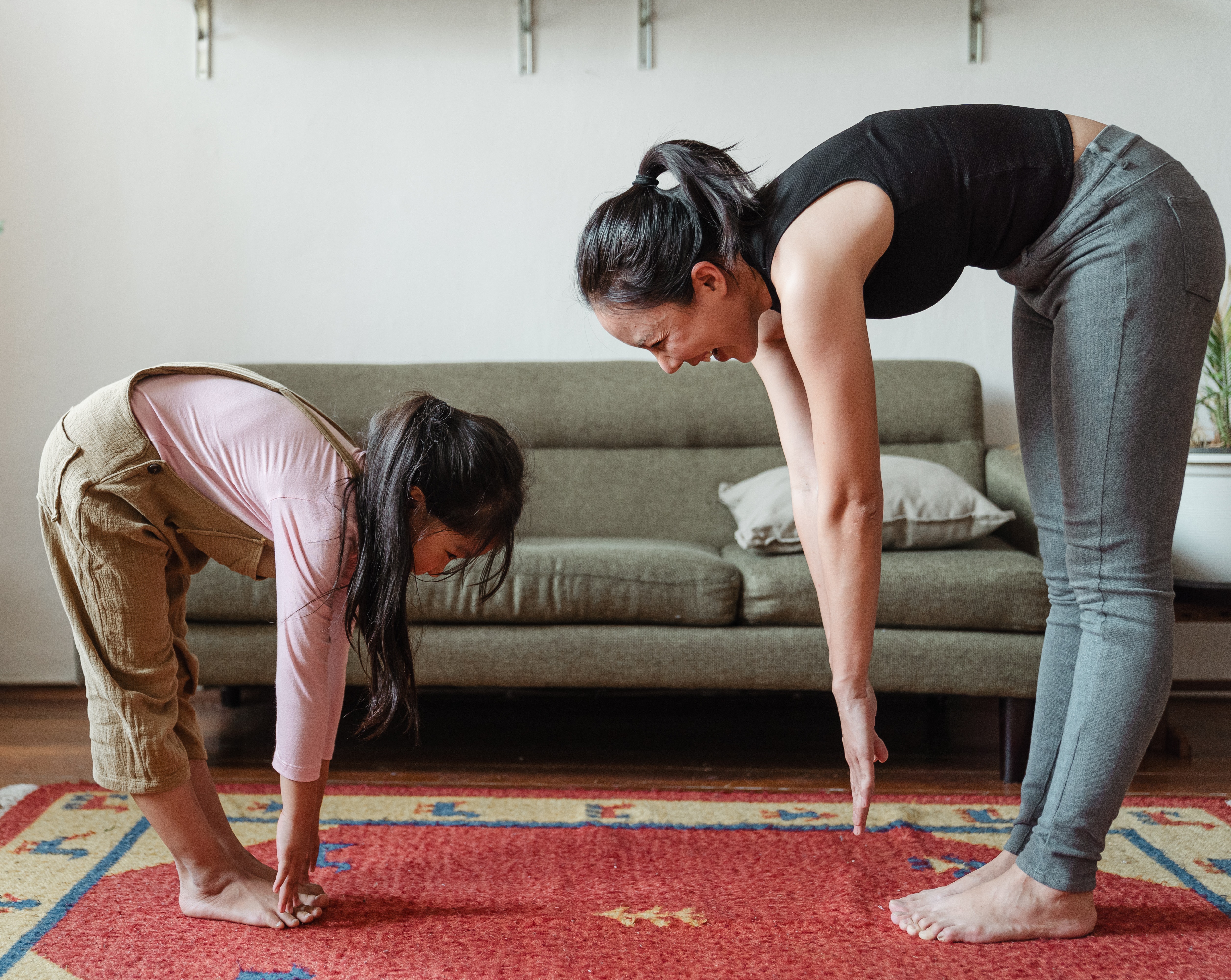 Keeping your body moving and staying active is a great way to regulate your mood and boost your health and wellbeing. With gyms and sports centres shut during lockdown, it can be a little more difficult to stay on track with regular workout routines, especially if you're used to training on equipment such as a treadmill or exercise bike.
However, with a little creativity, it's possible to work out at home with minimal disruption to your cosy interior. Whether you're shielding, isolating or just want to stay indoors until the weather gets better, here are some of our favourite no-equipment home workouts (plus some that only require a few items from around the home!)
Please note: Miller Homes is not a fitness or exercise expert so please consult a qualified health or medical professional before starting any new fitness programme.
The Wall Sit (https://www.youtube.com/watch?v=XULOKw4E4P4)
Work out your thighs, hamstrings and glutes with the help of the four walls of your home! Simply sit in a squat position, with your back pressed against a wall for support. Keep your heels grounded, with your legs at a 90-degree angle. Sit strong in this position for around 30 seconds or a minute, depending on your level of fitness, return to standing position to recover, and repeat.
Standing oblique crunch (https://www.youtube.com/watch?v=j12PC1m6va4)
If you were a regular at your gym's aerobics class, then this move will feel familiar. With the standing oblique crunch, you focus on your core without a sit-up in sight. First, stand straight with your legs hip-width apart. Lift your right arm up straight then pull it back down, so that your elbow reaches your hip. When your arm moves down, lift your right, corresponding leg up to the side so that your elbow and knee are almost touching. It should feel as though the muscles in the side of your core are squeezing together. Repeat a number of times before switching to your left side.
Try out some boxing moves (https://www.youtube.com/watch?v=1AUrJo0Xd2Q)
When used for fitness, boxing moves can boost cardio, strengthen muscles and are a great opportunity to blow off some steam after a stressful Zoom call or home-schooling session.
Create a combination of hooks, jabs and uppercuts for a quick and effective routine. To get the most out of these moves it's important to engage your core and put a lot of effort into each punch. However, always make sure you have plenty of space and are aware of your surroundings before putting on your favourite playlist and working out with this set!
Chair press ups and planks (https://www.instagram.com/p/CGkoSxzAZyW/)
Our 'emergency guest chairs' might not have been getting much use lately, but they're the perfect tool for an at-home workout. There are a number of moves you can do using the chair as a base. If possible, try to place the chair at the end of a yoga mat to help it grip to the floor.
Place your hands on the seat of the chair and lower yourself down into a 45-degree plank position, with your feet at the end of the yoga mat on your tiptoes. Use a press up motion to work out your arms, in an elevated version of the traditional move. When done, focus on your core by facing away from the chair and putting your feet on the seat this time, with your hands resting on the floor and your body staying straight. This variation of the plank is a fantastic way to switch up your regular workout routine.
How have you been staying fit and active at home? Share your favourite no-equipment or household equipment home workouts with us on our social channels at @millerhomesuk.
Published:
05 February 2021 at 04:02