Where to go to ignite your Christmas spirit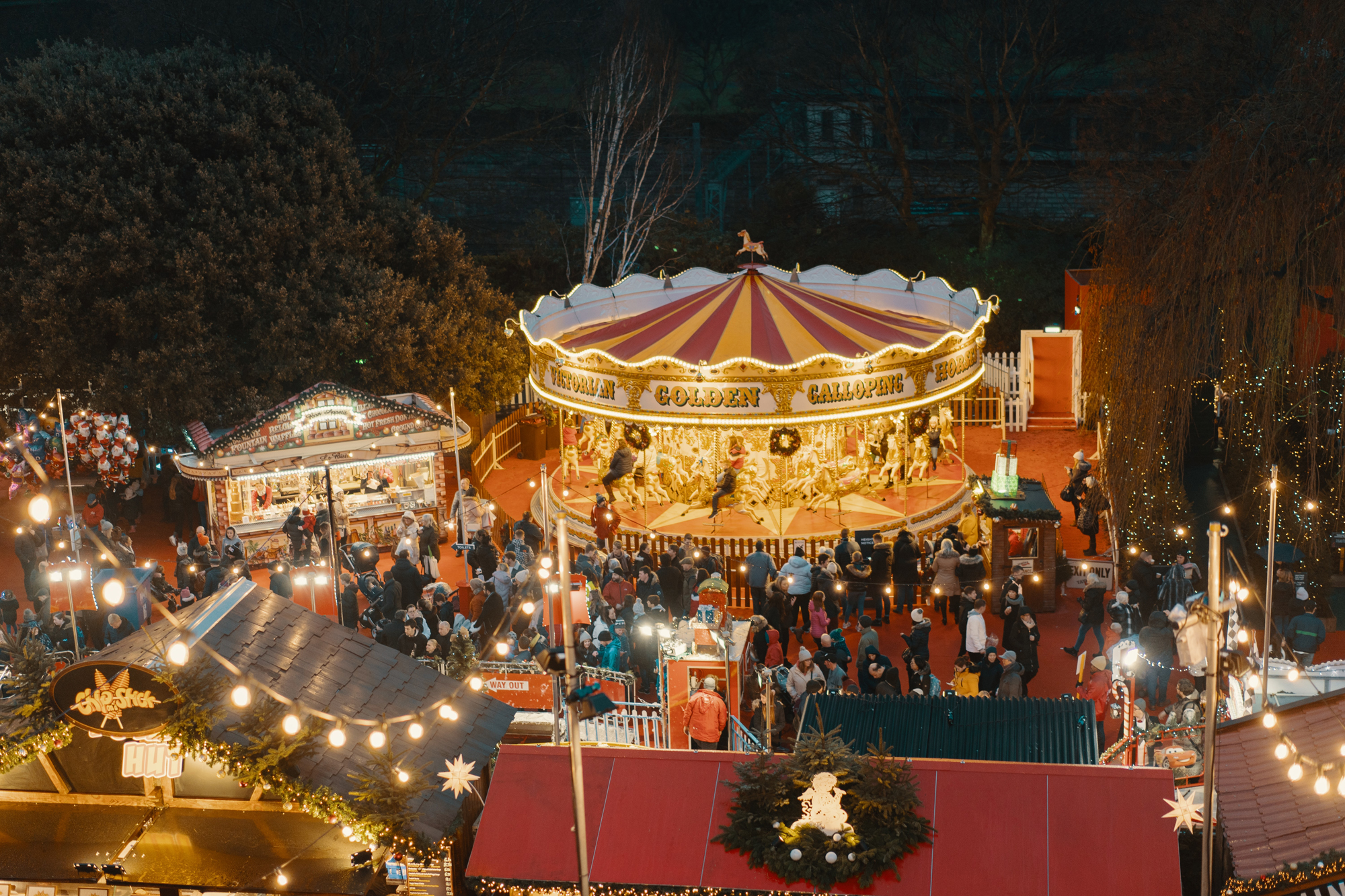 Christmas is back! And, with many people making up for the lack of events last year, they are keen to seek out what they can do, and where they can go, to rekindle that Christmas spirit!
As lovers of all things Christmas ourselves, we've rounded up a few of the best things to do in December across our regions that will bring back that Christmas feel good factor. Apologies if we've missed out your favourite; there are just too many fab things to mention!
Super Scots
As our business headquarters is in Edinburgh, we thought we'd start with the one that's on our doorstep, the Edinburgh Christmas. With stalls, ice skating, festive food and drink and a wonderful atmosphere, we think it's one of the best places to get Christmassy! Meanwhile, the Irn-Bru Carnival is a fun packed experience with fun fair stalls and rides at the SEC in Glasgow.
Magnificent Manchester
Manchester Christmas markets are one of the biggest events in the North and attract people from miles around. Open until December 22nd, the expansive event takes place across key locations in the city. With stalls offering unusual gifts, delicious food, decadent drinks, and a good dose of fun too, there is something for everyone to enjoy and leave you with a great festive feeling.
North Eastern Treasures
Lots of Christmas events take place before Santa has even dusted down his sleigh, but if you're looking for some festive fun between Christmas and New year, Winter Wonderland at Newcastle Racecourse is a great place to go!
On until 2nd January, there is a fun fair, food stalls, ice skating and lots of fun to be had! It's best to book tickets though to avoid disappointment. The stunningly beautiful Bowes Museum, with its year round treasures, also has lots of festive events too, with a Christmas market, chance to meet Santa, and a woodland trail.
Illuminating Yorkshire
Yorkshire folk seem to love a light festival or two! For the second year Yorkshire Wildlife Park is hoisting its winter illuminations, a truly impressive spectacle of light and lanterns. With tickets already selling fast, it's one to book ahead for.
In the North of the county, the team at Stockeld Park near Wetherby, renowned for its full on, fantastically family centric Christmas spectacle, will see many events take place both pre and post 25th December, including its own winter illuminations deep in the woodland.
Magic in the Midlands
One of the best and most popular festive events is that at the Snowdome in Tamworth. Back with a bang this year, the ticketed event is guaranteed to bring Christmas magic and sparkle to everyone who visits, young and old alike. With a festive show, Snow Trail (where you can play in 'real' snow) and winter animals to be enjoyed, it's a great couple of hours to put a smile on faces!
Way down South- West!
The National Trust have Christmas fun in the South West all wrapped up it seems this year with lots of different events at many locations. From Christmas markets to winter illuminations, and winter wonderland family trails there's lots to do to evoke that warm Christmas glow, or is that just the luscious hot chocolate, coffee or cuppa that you'll enjoy afterwards?! Another popular place for Christmas festivities is Longleat Safari Park where both the house and the parkland have things to enjoy.
Eastern Delights
The 'Garden of England' certainly seems to be embracing Christmas this year with the Seven Wonders of the Weald sharing lots of great things to do! From the Polar Express to Christmas at the renowned Biddenden Vineyard, whether it's a train ride or a tipple that means festive to you, you're certain to find something fun to do!
He's behind you!
A trip to the Pantomime is a great event for all the family and most towns and cities across the UK host their own. Whether it's a Disney fairy tale favourite, or a more contemporary alternative, just check out the theatres close to you and book tickets for the cheesiest, Christmas seat in town! Or, to see one of the most popular pantos in the land, head off to the London Palladium for a panto like no other!
Winter Woodland fun
Many will say that there is nothing like getting a real Christmas tree for your home, and there is an ever-increasing number of places where you can get yours. Lots of local forests have trees for sale, and some managed woodlands even let you chop down the one you choose! You will probably find that they have hot drinks, snacks and festive decorations available to purchase too, so it can be a really enjoyable hour or so before taking your chosen tree and decorating it in your home.
Whatever you do and wherever you go, we hope you have a wonderful time re-discovering the magic of Christmas whatever your age.
Published:
01 December 2021 at 11:12