What your Christmas decor style says about you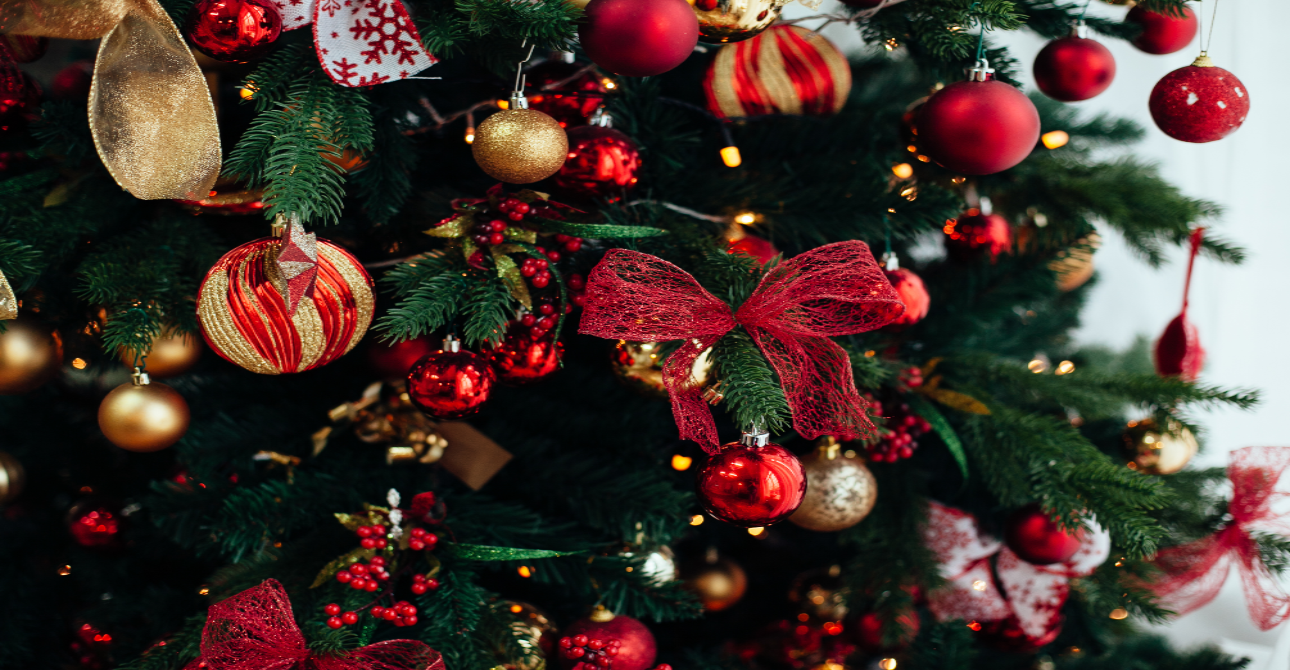 Christmas is a special time for many, but we all have very different ways of celebrating. The decorations in your home can say a lot about you. Whether you are a traditionalist or a fan of a modern twist, we think we know everything to know about you based on your choice of Christmas décor.
The Traditionalist
If you love the classics and your Christmas decorations show this, you are a traditionalist. Your home is filled with red and green decorations and your tree is 100% real.
A stickler for rules, you will not even catch a whiff of a mince pie before December 1st. However, once the festivities do start, you transform into a Christmas elf, hosting the best Christmas movie nights and cooking up a storm in the kitchen. Christmas is all about family traditions for you and you pull out all the stops to make each year better than the last.
White Christmas
For those who love a monochromatic look at Christmas, you are all about the glamour. If your tree is filled with white ornaments and a little sparkle, you love the elegance of Christmas.
Everything in your home fits your carefully curated colour scheme and tacky baubles are nowhere in sight. Presents are purchased and wrapped before November 1st so you can get your party on over December. Your Christmas Eve parties are legendary and your favourite part of the Christmas season.
Scandi Chic
Scandinavian décor is notorious for being effortlessly chic, and if this is your source of Christmas inspiration, then so are you. With a focus on minimalism and forestry, you love the simple pleasures of Christmas.
With a strong dislike for tinsel, you focus your efforts on crisp white and wooden ornaments for your tree. You love Christmas because it means your get to go and see your parents for some well-deserved home cooked food and relive your youth a little. All your presents are wrapped with brown paper and tied up with string. You pretend you are too cool for school, but you secretly sing along to Mariah Carey throughout the whole of December.
Colourful Christmas
More is more when it comes to Christmas. If you love to think outside the box with your Christmas decorations using lots of colour and crazy ornaments, then you love to spread Christmas cheer over the holidays.
An enthusiast of vintage décor and brightly coloured tinsel you are a little bit of a party animal. You may be a little disorganised but what you lack in punctuality and order you bring in Christmas spirit and charm. Your home truly reflects the quirky and fun side of your personality and makes your home the number one destination for festive fun.
Want to show off your Christmas décor personality? Share your home pics with us on Instagram by tagging @MillerHomesUK.
Published:
17 December 2021 at 04:12