Go for Gold with an at home family sports day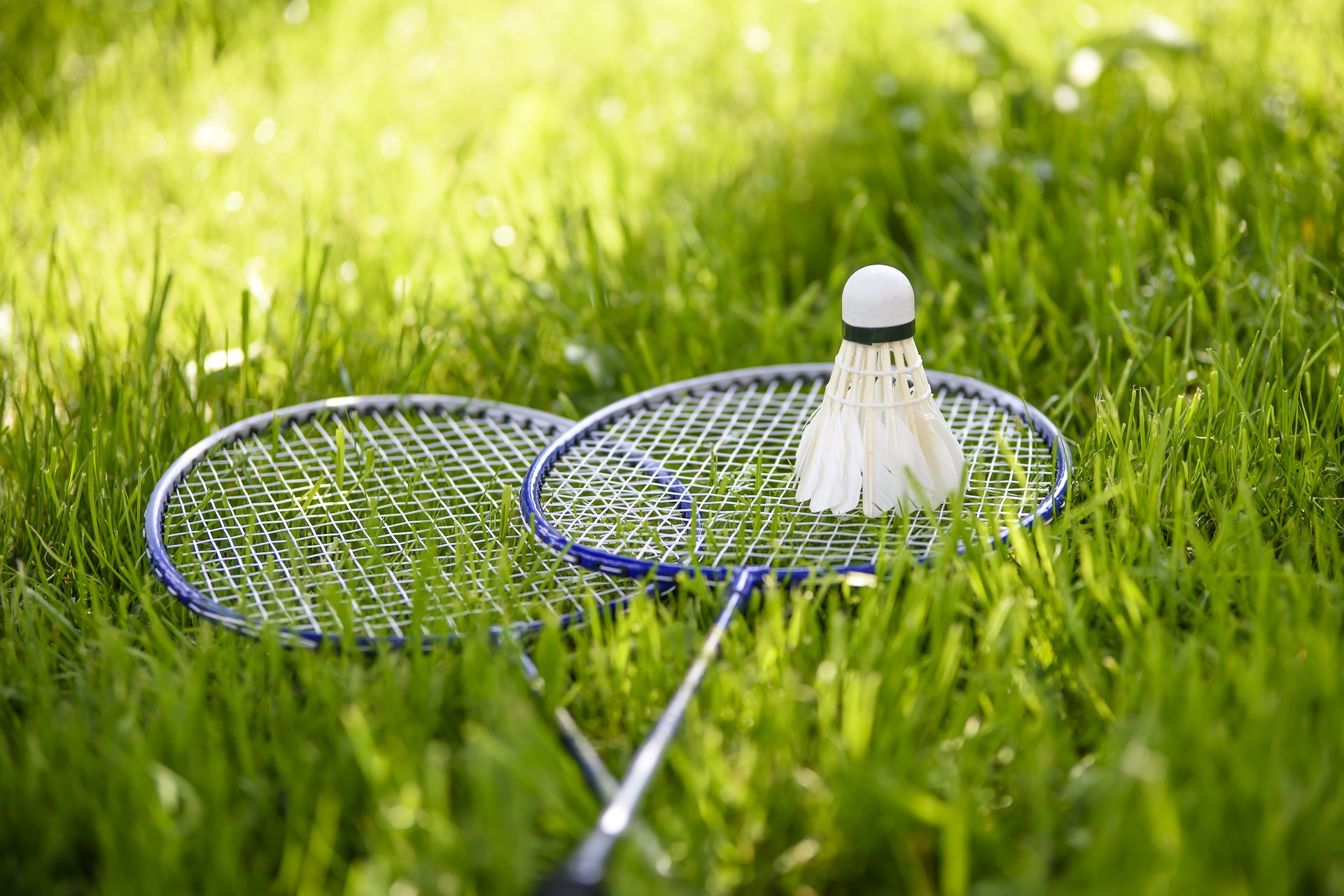 2021 has turned out to be a bumper year of sports events, with Wimbledon and the UEFA European Champions already complete. With the Tokyo 2020 Olympics already underway, the year still has lots in store for sports fans which means plenty more opportunities to celebrate the summer of sport. And, a day of fun activities and a dose of healthy competition with an at-home family sports day is the perfect way to do just that.
With themed decorations, yummy treats to bake and lots of team spirit, this event will be one to remember, and maybe a new family tradition. Here are some ideas to help you host your very own summer games.
Setting the scene
First things first, get yourself kitted out – every sporting icon comes dressed for sporting success. Think face paint and bandanas, temporary tattoos to fly the flag of your home country and any other fun accessories in your chosen team colours.
The iconic games' rings can easily be recreated to dress your garden arena. The blue, black, red, yellow and green rings can be assembled using painted paper plates, coloured hula hoops, or balloons to create an amazing backdrop for celebratory photos.
Mascots are a key part of many sports fixture, and your garden games should be no different. Whether drawing and colouring your own imaginative creature, creating a life-like papier-mâché character or lining up a group of toys to cheer you on, a supportive mascot is essential.
No games would be complete without a closing ceremony. Why not line up three low stools or sturdy boxes with cardboard numbers one, two and three proudly displayed to create your very own podium.
Medals are easy to make too, using tin foil, glue and plenty of glitter in bronze, silver and gold. Get crafty and add some ribbon to your medals so the whole family can wear their creations with pride.
Let the games begin
Your choice of games will depend on the ages of the athletes, as well as the space you have available in your garden or home. But a good mix of activities, from sports-events that require skill to fun activities that everyone can join in, will help to level the playing field and ensure everyone has fun.
For inspiration, cast your minds back to school sports days, with much-loved relay events such as the egg-and-spoon race, the sack race or a three-legged race. Games such as musical chairs, penalty shootout or What time is it Mr Wolf? are crowd pleasers and are easy to set up too.
For events during the warmer weather, why not cool off with some water-based sports, such as over-under with a wet sponge, and perhaps a water balloon fight to conclude the day's events.
Gold medal-worthy snacks
Competing all day is hungry work, and little athletes can build up quite the appetite. To continue the summer sports theme, why not serve up a Rings Fruit Platter, with fresh blueberries, blackberries, strawberries, pineapple and kiwi to recreate edible versions of the iconic sports symbol.
Ice cream cones wrapped in gold paper and filled with caramel popcorn create yummy torches to be held aloft with pride, and refreshing summer drinks can be served as energy drinks to reboot and rehydrate your team.
For a more delicious take on some winning medals, why not opt for a few edible gold medals, and with millionaire shortbread gold medal biscuits, everyone's a winner. Just add a ribbon, or edible strawberry laces and these easy-to-make treats are the perfect reward to celebrate a full day of sporting excellence.
Let us know how you'll be celebrating the summer of sport by sharing your ideas with us over on our Facebook, Twitter and Instagram.
Published:
02 August 2021 at 01:08