Creating walk in wardrobe organisation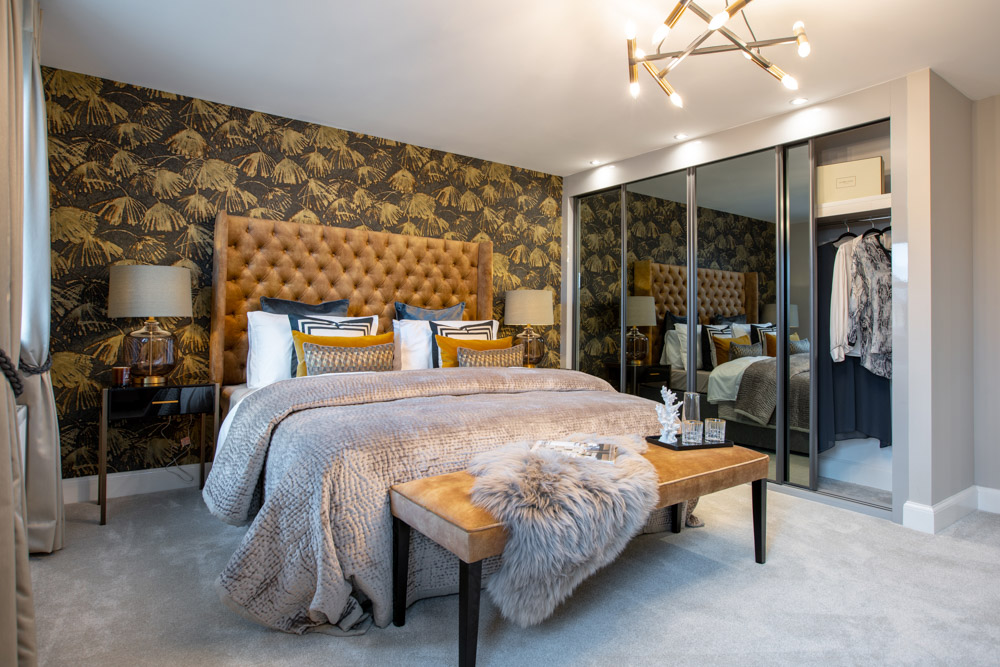 Walk-in wardrobes and dressing rooms areas have become hugely popular and the ultimate 'must-have' many celebrity homes. With space for oodles of things, and bespoke storage for every conceivable accessory, they would bring joy to anyone who has a love of fashion...or owns a lot of clothes!
However, if it's not possible to dedicate an entire room to the storage of clothing and accessories, it is possible to still create an amazing arrangement that works for you with some clever organisation, bespoke storage, and a little imagination. Perhaps there's an alcove in your room that could be adapted? Or a corner of the room that could be put to good use? Try to choose an area that benefits from natural light if possible or think about integrating lighting into your scheme so that you can see what's going on after dark or on a gloomy day.
Here's some top tips to help you get started!
KEEP, BIN, BAG OR SELL
First things first. Take every single thing out of your wardrobe, drawers, storage boxes...we mean everything! When they are out, give everything a really good clean, and then it's time to get ruthless!
Take a critical look at everything and ask do you still wear it? Are you likely to wear it again? Do you still like it? Does it still fit? And then decide whether to keep, bin, bag or sell.
For those things that you want to keep make sure it is freshly laundered and then placed on a hanger, put into a drawer or into a designated storage place so that you can easily find it. Make sure shoes are polished, things are sent to the dry cleaners if required, or repaired where necessary.
Bin only those unwanted things that can't be recycled or re-purposed and bag up all those things that are no longer required, but are perfect for the charity shop.
For anything that you no longer want, but that is perhaps a good buy for someone else, take a look at some of the online marketplaces where you can sell things that are still in good condition. Ebay, Vinted, or Depop are some of the most established.
Once you know what you've got you can then take a clear look at what you need and how you can perhaps dedicate a new area or create a new system to get a wardrobe 'wow' factor! There are lots of companies that can help create amazing solutions from a bespoke system from glass rooms within a room to floor to ceiling concealed areas.
GET ORGANISED
The key to pulling together a great outfit and having a wardrobe to be proud of is to be organised and there are different ways you could do this. Perhaps colour co-ordination would work; there is something incredibly satisfying about seeing a rainbow of clothes all hung or folded together! Or, you could organise by type - all tops together, all bottoms together which may make it easier when putting together outfits. If you've got designated clothes for work, casual or going out then this way of grouping together may suit you best. Think also about how best you can use the space you have. Could you fit in an extra rail or some shelves? This will really help before you invest or make some new storage to help with the organisation.
INVEST IN STORAGE SOLUTIONS
There are many storage solutions on the market that can help with those tricky items that always seem to get tangled or creased. There are holders for belts, ties, scarves, shoes, necklaces and more, or you could find your own solution that works. Decorative hooks on the back of wardrobe doors work a treat for necklaces, whilst a velvet hanger allows scarves to be folded over and stored without them slipping off or getting creased. Drawers, whilst essential, can often get untidy quickly so think about creating drawer dividers to keep everything in its place.
SHOW IT OFF
You know the saying 'out of sight, out of mind' well that applies to your clothes and accessories too! If possible, hang it, or display it; you'll be much more likely to use it if you do. Perhaps a set of shelves in your room, with pretty storage boxes could work a treat for items you use a lot but don't need hanging. A box for gym gear, a box for nightwear, a box for socks and/or tights and you'll soon be winning at using everything you have, whilst keeping it neatly in sight too.
Whilst a walk-in wardrobe may be the stuff of dreams, there's no reason why we can't all have a wardrobe that works. Just a day well spent, cleaning, trying on, and sorting, will mean you have a well organised collection of clothing, footwear, and accessories and that will mean you will never be searching endlessly for that favourite jumper or handbag again.
Published:
19 August 2021 at 10:08