A guide to using jewel tones in your home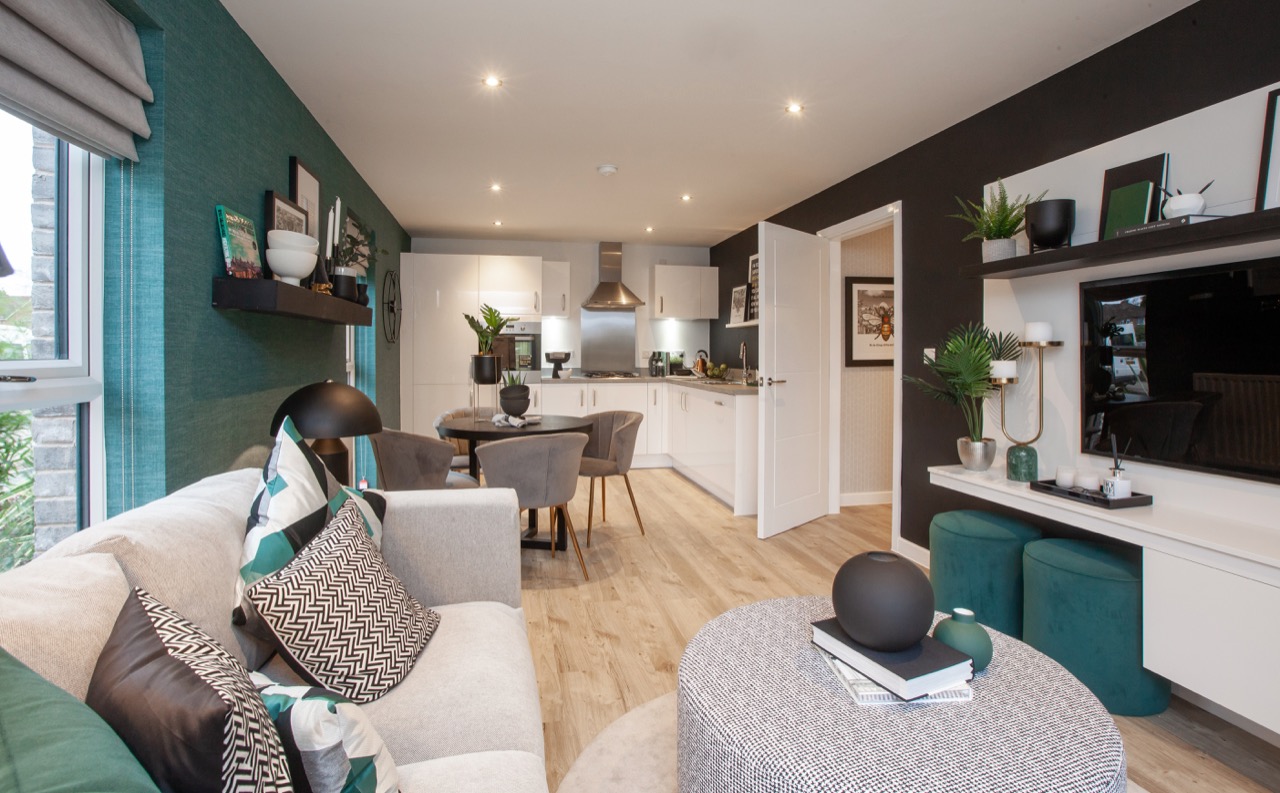 We love classy colours. One of the most popular home interior trends for 2021 includes the neutral, but beautifully stylish colour 'greige'. However there's a new kid on the block when it comes to going bold – jewel!
Sometimes a simple 'pop of colour' isn't enough – going the whole nine yards and embracing deep and rich purples, blues, reds and greens can be a great way to create an enchanting yet welcoming living space. Here's our guide to using jewel tones in your home.
Committing to the look
Though it might be intimidating to put your all into a deep colour, jewel tones work best when fully embraced in your home. This means that your walls, furniture and carpets should all be taken into consideration as statement pieces. We'd recommend starting with a statement wall, a bright sofa or a unique carpet to add perfectly proportioned pops of jewel tones to your rooms. In our show homes, these colours remain a popular interior design option, and it's easy to see why.
Soften with neutral colours
Don't panic - you don't have to turn your entire place upside-down in order to achieve a beautifully effective jewel-toned room. Neutrals and metallics have their place and can be really useful for toning down the room slightly, so the overall look isn't too overwhelming. Of course, you want to make a statement – but there's also beauty in neutrality. Grey, beige, silver and gold all match well with jewel tones, perfect for balancing out richer colours and softening the overall style of the room.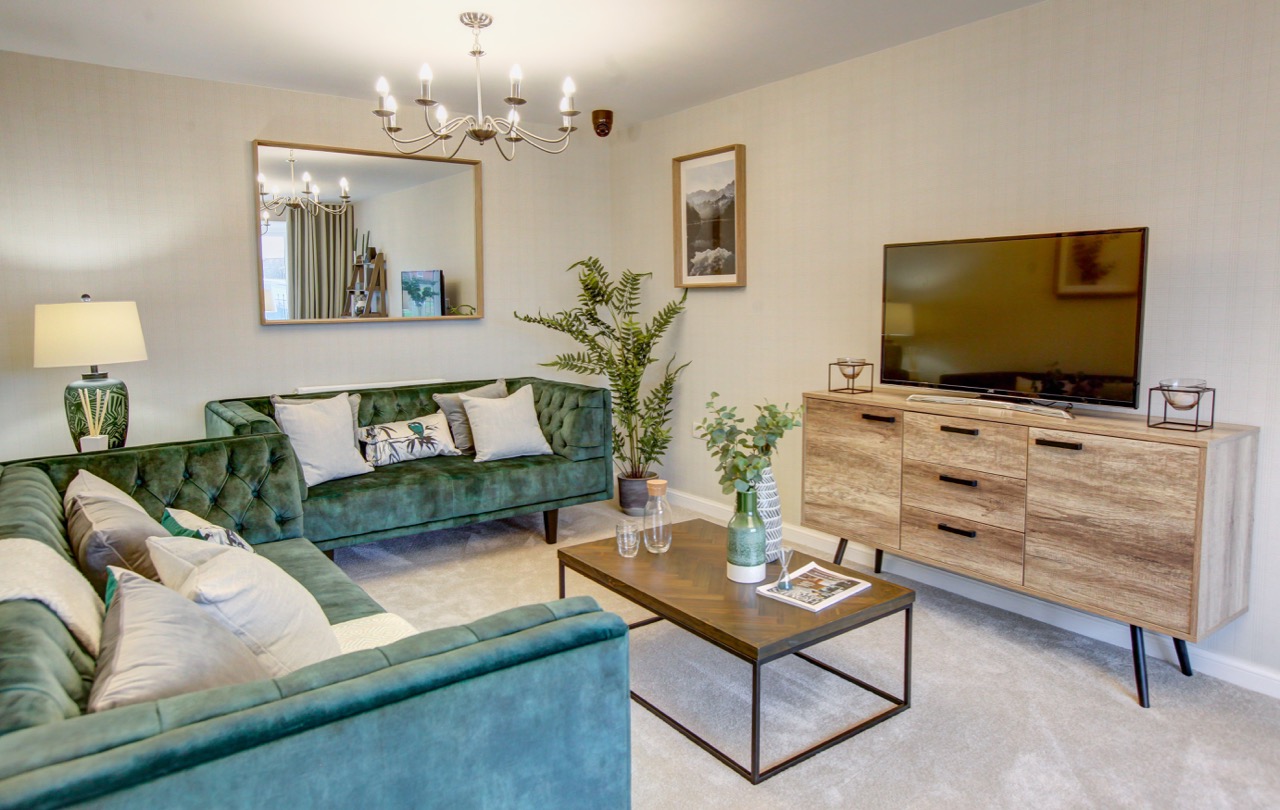 Make use of your options
Common – and popular – jewel tones include ruby red, emerald green, amethyst purple and navy, however not all jewel tones are quite so rich and dark...so don't worry if deep colours aren't your thing. Magenta, aquamarine and citrine are all beautiful, unique jewel tones. It's worth experimenting with these interesting options and finding the colour that works well for you in your home.
If in doubt, consult the Colour Wheel
When mixing multiple jewel tones together in one space, it's a good idea to get to grips with the basics of colour theory to avoid clashing. Understanding complementary colours, analogous colours (any three colours side-by-side on the tertiary colour wheel) and monochromatic shades will help you to create a show-stopping space that matches perfectly. This method can help you achieve the 'show home' feel in your own space. It's worth checking out Pantone's guide before you get started. Remember to make use of your neutral colours too, so not to overdo it.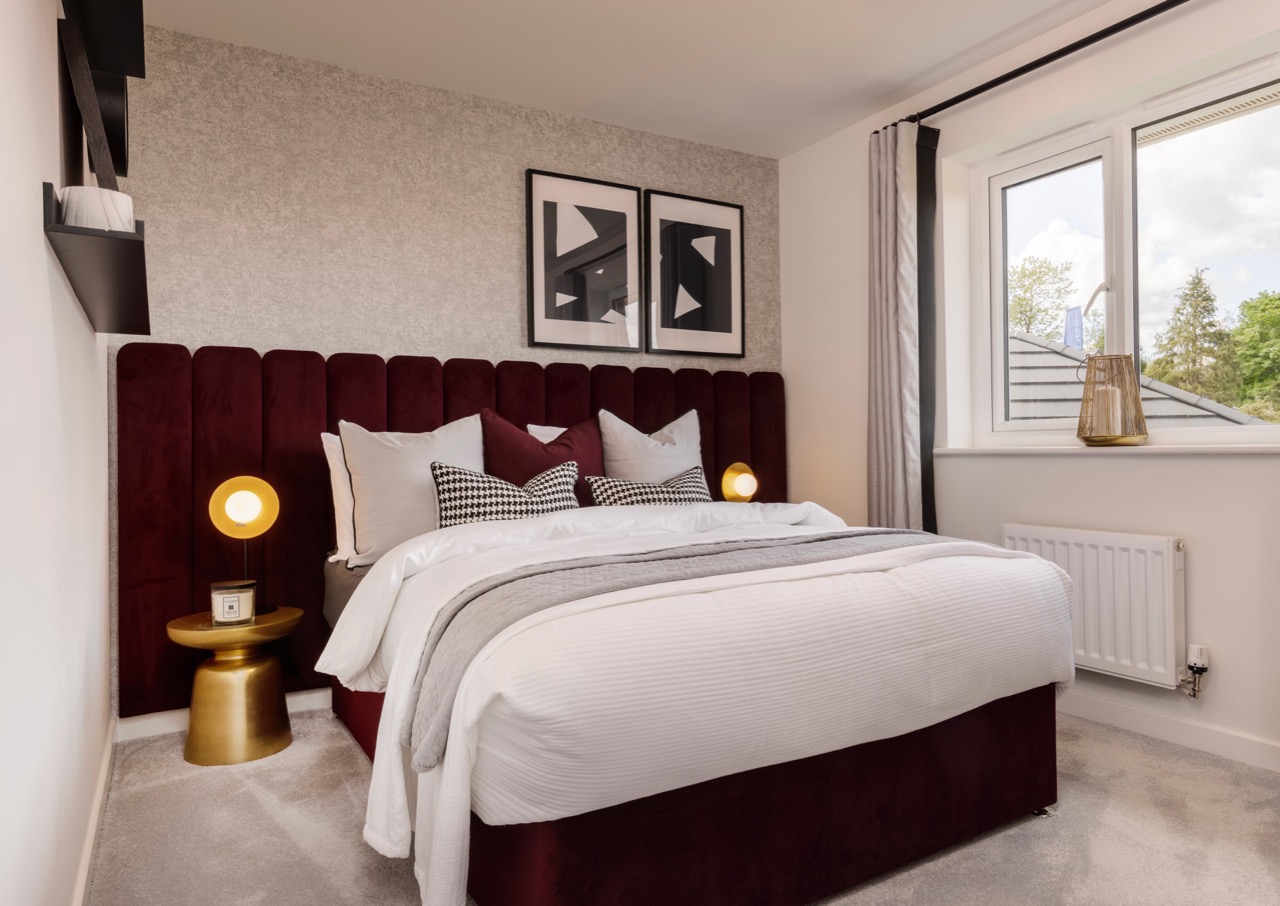 Do you have a jewel toned room that you'd love to show us? Tag us in your Instagram snaps at @millerhomesuk.
Published:
06 August 2021 at 01:08