Top Four Stately Homes to Visit in the UK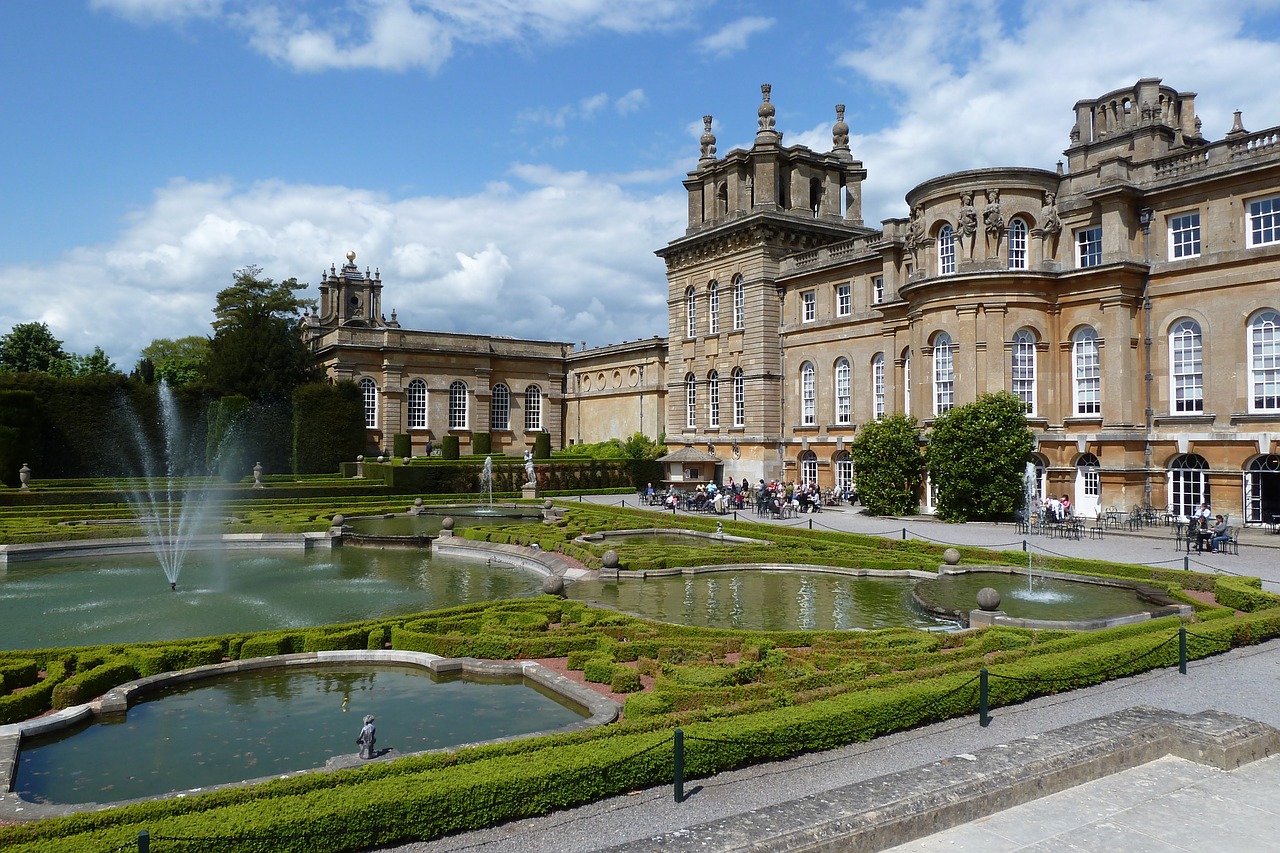 If you're looking for a little escape from everyday life, then a visit to one of the UK's stunning stately homes is a must. We're lucky to have almost 3,000 stately homes, country houses and mansions still operating today, providing families with an abundance of rich history to enjoy.
Whatever the season, these historic sites have a variety of gems to offer - from never-ending garden mazes and sculpture parks, to oversized libraries, priceless art and extravagantly decorated rooms. Here's a list of our top four favourite stately homes for you and your family to explore.
Blenheim Palace, Oxfordshire
Just a 30-minute drive from our Chalgrove Meadow development in South Oxfordshire, is the beautiful Blenheim Palace. The birthplace of Sir Winston Churchill, this palace is one of England's largest houses, built between 1705 and 1722.
In 1987, the grounds – created by the famous landscape gardener, 'Capability' Brown - were designated as a UNESCO World Heritage Site, making them a must-see on your trip. The Baroque-style fountains flanked by sculpted green hedges and marble statues, are fresh out of a fairytale, providing the perfect spot for a romantic day out.
If you're looking for a relaxing activity to enjoy on the grounds, hop in a rowing boat and experience Blenheim from a different perspective. For something a little more thrilling, and to get you in the mood for the festive period, stop by the Palace and take in its Illuminated Light Trail between 20 November and 3 January 2021.
Kedleston Hall, Allestree
Take a trip back in time to this lavish house and historic parkland, which is less than a ten-minute drive from our upcoming development, Kedleston Grange.
This 18th-Century mansion, sitting in the idyllic Derbyshire countryside, has been home to the Curzon family since 1297. Designed by architect Robert Adam, the house was built to mimic the exotic courtyards found in villas in Rome; filled with Corinthian columns, classical statues and marble flooring.
Although city life isn't far away from the grounds – just five miles away, in fact – you'd be forgiven for thinking you were in the middle of nowhere. With wildlife free to roam across the estate, the grounds are surrounded by nothing but trees and eye-catching wildflowers.
While the house may be closed for now*, the parkland and gardens are open and ready to be explored.
Shugborough Estate, Staffordshire
Once described as a 'perfect paradise', Shugborough is a beautiful estate situated on the edge of Cannock Chase, just a 20-minute drive from our Willow Grange neighbourhood in Staffordshire.
On the estate, you'll find the tranquil walled garden designed by Samuel Wyatt in 1805 and the formal garden, which sits elegantly behind the mansion. The arboretum, which was once the Lord of Lichfield's private lawn also plays host to oak trees from around the world including America, Europe and Asia. With furry friends as well as families welcome, the grounds are perfect for a family day out.
Since 1806, farming has remained a key part of life at the estate. Visitors to the grounds can also enjoy a walk around the working farm, 'Park Farm', where Longhorn cattle, Southdown sheep, red and white Dorking chickens and Tamworth pigs will all be on show.
Our top tip, take a stroll up to Hadrian's Arch, a magnificent structure built in the early 1760s!
Westonbirt House, Tetbury, Gloucestershire
A short 10-minute drive from our Highfields neighbourhood in Tetbury, will take you to Westonbirt House – described by Country Live Magazine as "the finest example of Victorian architecture, landscape and gardens in the Cotswolds".
This well-kept stately home was once owned by cultured Victorian millionaire, Robert Stayner Holford. The Grade I listed house boasts a vast collection of work by famous artists from across the globe, thanks to Holford's love of fine art and culture.
The Grade II listed gardens, on the other hand, span 210-acres of glorious parkland, formal gardens and terraced lawns. Just a six-minute drive from the house and gardens is also the Westonbirt Arboretum;, where a superb collection of botanicals are on display for all to see in the 'magical tree garden'.
While the home and gardens are open to the public on Tuesdays, Wednesdays and Thursdays throughout April and October, this historic house has been a boarding school since 1928.
Share your stately home adventures with us over on our social channels, Facebook, Twitter and Instagram.
*All information correct at the time of writing. Please check before you travel and book in advance where required.
Published:
24 September 2020 at 12:09