Transformation herbs to have up your sleeve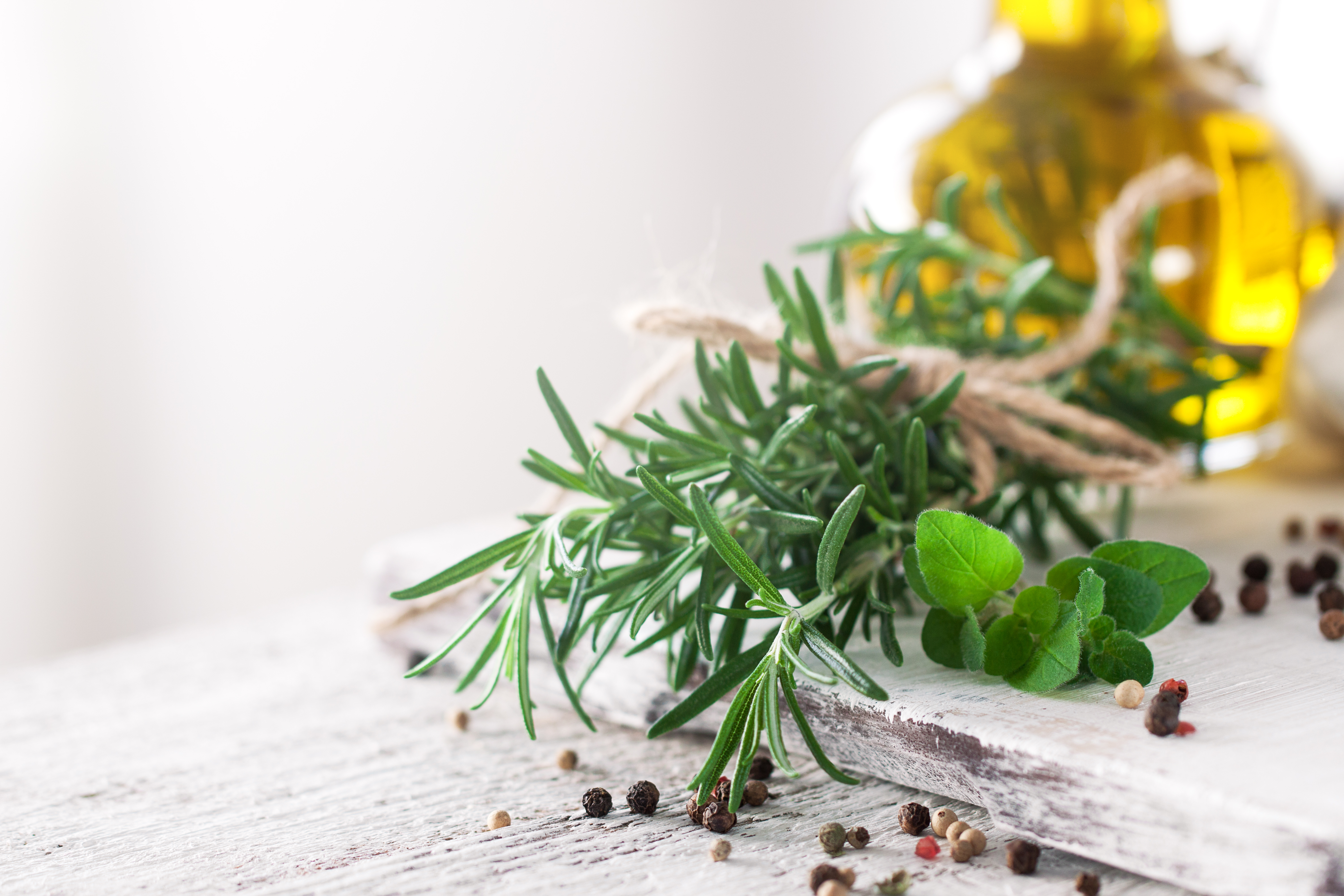 Herbs can transform a meal, but with such a variety, it can be difficult to know where to start. Whether you're looking to add flavour to your Sunday roast, an extra kick to a hearty curry, or make a classic soup extra special, there are plenty of herbs that can do just that.
With some inspiration from The Secret Herb Garden, a herb nursery which also specialises in botanics for its own gin distillery on the outskirts of Edinburgh, we've rounded up our top five essential herbs to cook with this autumn.
Coriander
A great fresh herb to keep in your kitchen, coriander leaves and leafstalks can be used to flavour curries, salads and soups – adding a fragrant twist to a classic dish. With fresh coriander readily available from supermarkets all year-round, it's a tasty way to elevate your food and can add colour to your kitchen on a window ledge for easy access when cooking.
Parsley
Because of its light scent and fresh taste, parsley can be used in a lot of different dishes. Whether you're making a creamy parsley sauce to accompany a delicious fish dish or using it as a garnish for a wholesome pasta bake, this herb is guaranteed to take your cooking to the next level. Our top tip for growing parsley at home is to keep it in direct sunlight; it will thrive by the window.
Rosemary
A staple in any chef's kitchen, rosemary is a must-have when it comes to autumnal cooking. This aromatic herb pairs beautifully with roasted lamb, chicken, potatoes, and mushrooms; making it the perfect accompaniment to hearty recipes like casseroles, stews and roast dinners. Add a few sprigs of fresh rosemary to your favourite warming recipe and see how well it complements the flavours of autumn, or use some dried rosemary in your next Sunday roast to enhance the vegetables.
Thyme
Another warming herb is thyme – it's often found in festive recipes, but it's also a great herb to infuse dishes with flavour. With a subtle earthy aroma, thyme goes well with roasted vegetables and is an excellent addition to a rich tomato soup. It's also popular in stuffing and goes well with other autumn flavours such as apple and sage. It can be bought fresh – but it's always handy to have dried thyme in the cupboard for Sunday roasts.
Mint
Mint is an excellent fresh herb to have in your kitchen and can be useful for more than just a mojito! Mint and roast lamb are the perfect pairing, but it also makes a great addition to other recipes. Throw some mint leaves into your favourite pea and ham soup to give it a fresh kick, or add it your peas along with some butter for a delicious side dish that might even be the star of your dinner plate. All of which, can, of course, be enjoyed with a juicy mojito in hand!
Let us know what herbs you have in your kitchen during autumn and share your favourites with us @MillerHomesUK.
Published:
28 October 2020 at 04:10