Downsizing: Indicators You Should Make the Move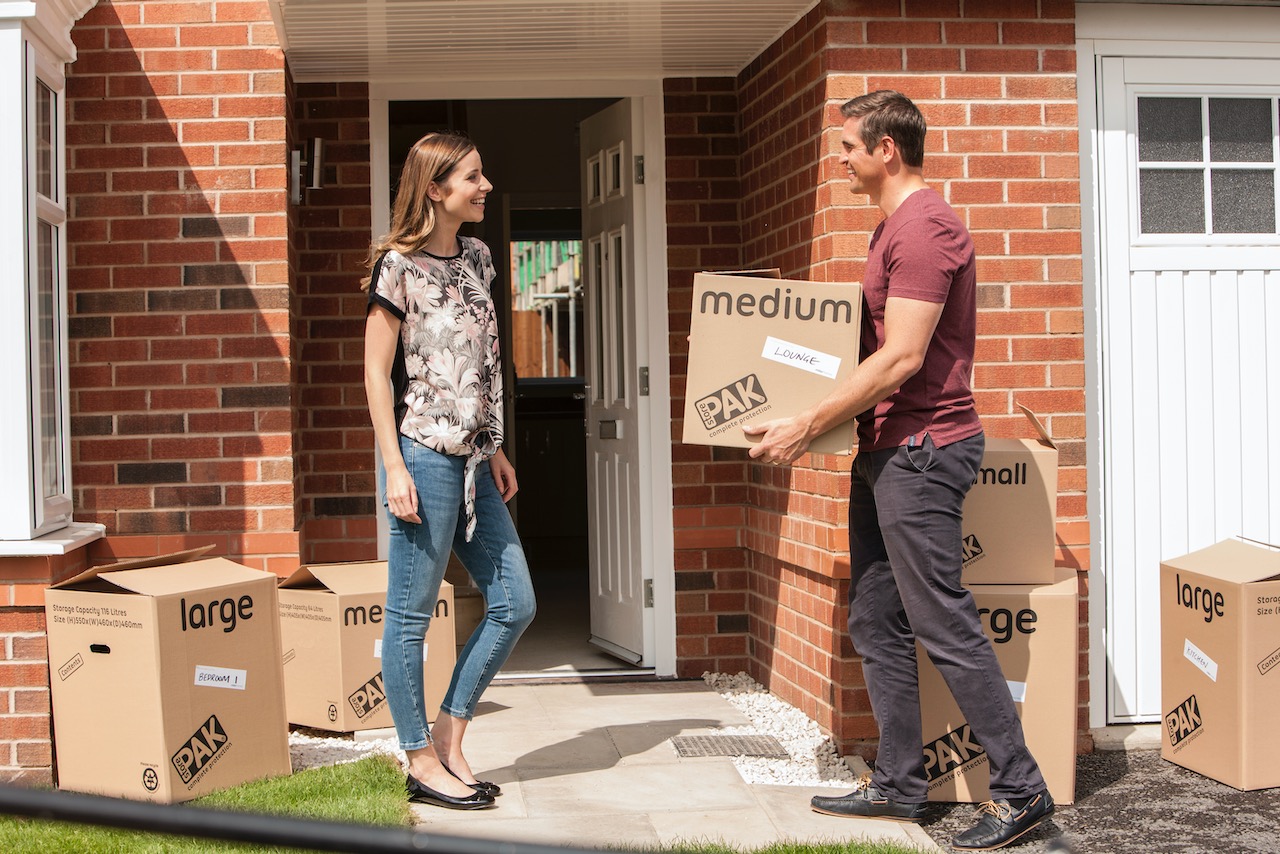 Downsizing can be a frequent occurrence in most people's property journeys.
You take your first step on to the ladder when you buy your first home, begin to climb up as your family expands; then it's only natural you should head down a few rungs as your children (if you have them) begin to fly the nest or when you're generally just looking to live in a smaller space.
Buying a smaller home may not always be the easiest decision to make, however, there's plenty to be excited for when downsizing. Not only can you begin to make memories in a brand-new place as you open the next chapter of your life, but you also have a new opportunity to move to a different area of the country and embrace the feeling of change. What's more, with less empty rooms, your new home will feel cosier and there's less to clean.
Though downsizing can be met with reluctancy at first, after the wheels are in motion you'll soon come to realise that it was the right decision to buy a new home.
But how do you know when it's time to downsize? There are a few indicators that could be telling you that it's time for a move...
1. You Have Empty Rooms
One of the first signals that it may be time to downsize, is when you notice that there's a few too many empty rooms. It could be that your children have moved, or you just have spare rooms that you don't tend to use. Either way, if you've got rooms in your home that are serving no other purpose than collecting dust, it may be time to open the doors to a new, albeit smaller, property that will feel much more lived-in.
2. You're Craving New Scenery
It's only human that once you've been in a place for a long time, you have the urge to experience something new. Downsizing is a great opportunity to move to a different part of the UK, if that's what you want from life. Popular amongst retirees are properties down by the seaside, like our lovely new build homes in Warton, but you don't have to be retiring to downsize. It's not uncommon to crave a change earlier in life. If you've got the itch to move – you should listen to your instincts.
3. Your Home May Not Suit Your Needs Anymore
A survey by Centre for Ageing Better (CfAB) found that nearly half of over 65s worried about struggling with everyday activities in their home, and of the same respondents, 72% of UK adults thought that new build homes should suit occupants of all ages and abilities. At Miller Homes, our properties are finished to the highest standards and are adaptable to suit various homeowners. If your house is no longer practical to your situation, then it may be time for a downsize.
4. You'd Like to Increase Your Disposable Income
When you downsize, more often than not, you'll be decreasing your spends. If you move from a 5-bed property, to a 3-bed home for example, your outgoings tied to this should be lower. If you no longer need a large space to live, then moving house may be an option to free up more of your funds to enjoy the things you love in life.
5. It's Time for A Redesign
Finally, it's time to downsize when you really want to start afresh. Whether personal circumstance has driven you to desire a change in your surroundings, or whether you've just got the urge to 'start again', downsizing can be perfect for granting you a clean slate. When buying a new home, you're given the gift of a blank canvas. So, if you've got a keen eye for interior design, this could be the perfect opportunity to revamp where you live and create a space that you love. You don't have to downsize just because you need spare rooms, you can also make the move because you want to create a more compact and cosy home.
If you've decided it's time to downsize, contact our team who can help you find a home with the Miller difference.
Facebook: Miller Homes
Instagram: @MillerHomesUK
Twitter: @MillerHomesUK
Published:
12 March 2020 at 08:03