5 Fun things to do with all those boxes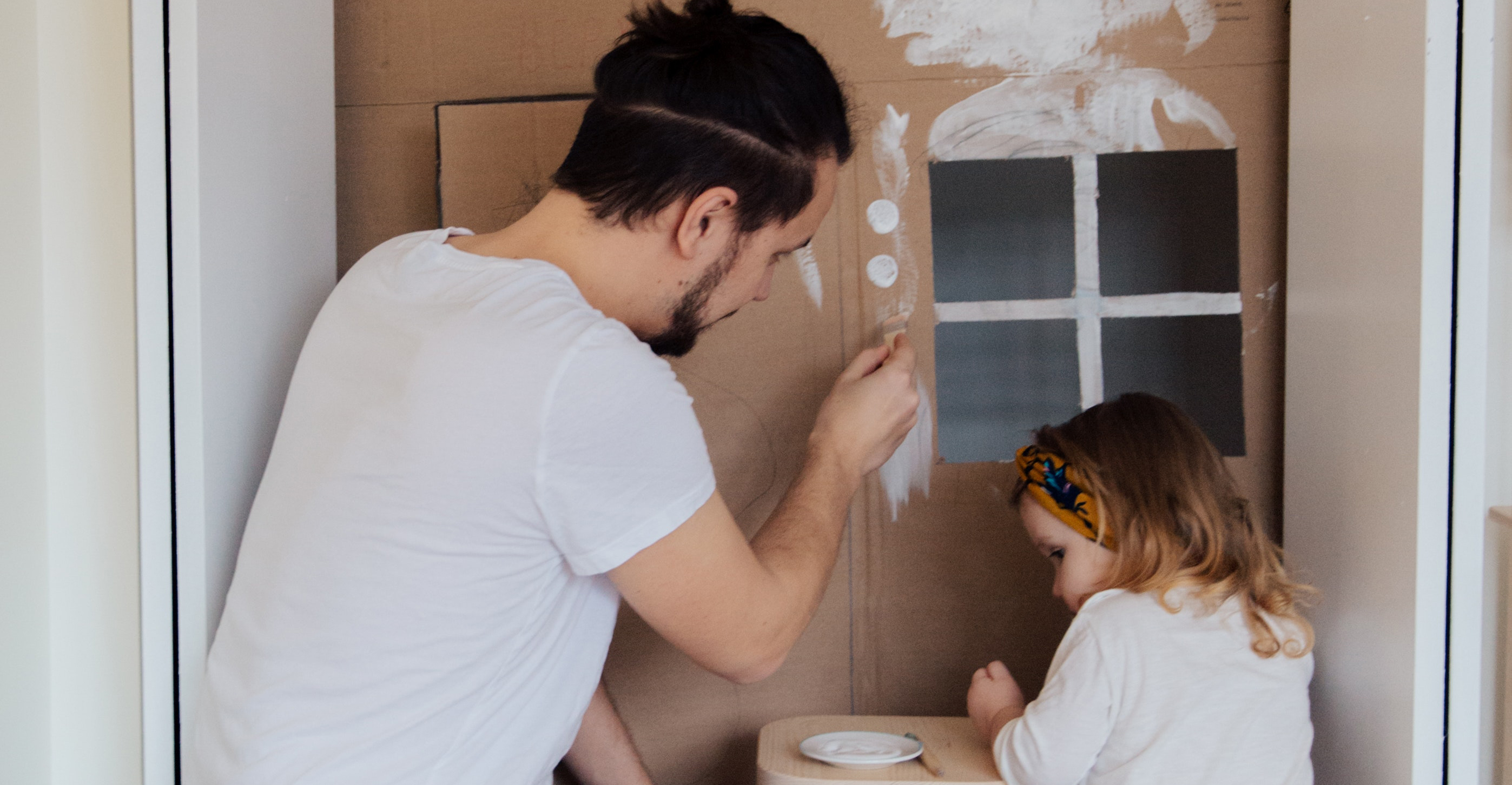 Moving into a new home is an exciting time. With a blank canvas to furnish and decorate, you're bound to be getting deliveries left, right and centre. Before you know it, you may be overwhelmed with packaging and boxes, with no idea on what to do with it all until you can manage to recycle it.
But, what about using all the excess cardboard for a little family fun, or even a personal DIY storage project? Take a look at some of our favourite ideas we've listed below as to what you can create out of the humble cardboard box.
A Shop front for kids
Playing "shop" is undoubtedly one of the many games your children love to take part in however with role play sets becoming ever more expensive, why not try your hand at building one yourself?
You'll need a few large boxes for this one and some plastic fruit and veg. If you feel up to the challenge, Lorraine over at ikitbag.com shows us how.
Target Golf
Target golf is a fun idea that the whole family can get involved in. Better yet, it's quick and easy to make and can be created from something as small as a shoebox.
The aim of the game is to gently put golf balls into various sized gaps that can be cut out of cardboard – if you really want to get creative, you can colour code and number the size of the holes. This is also a great way to keep "score" if your family likes a little competition.
Jenn shows us how to make this simple yet fun game over on her blog.
Drawer Dividers
We're all guilty of a messy drawer or two, but what if we told you a simple DIY could solve the problem in less than 20 minutes.
Damjana at Apple Green Cottage has a fantastic tutorial on how you can easily make a set of drawer dividers out of leftover cardboard. You can even go as far as covering the cardboard in wrapping or left over wallpaper for a more chic and refined look.
Stationery Caddy
It's no lie that pens, scissors, sellotape and highlighters often mysteriously go missing from their allocated drawer. So why not create a storage system that can have all of your stationery out on display.
For the super crafty among us, Art IDEA has a simple yet easy to follow video on how you can make an eye catching stationery caddy out of a few old cardboard boxes and some patterned cardstock.
Just make sure to be careful with the cutting knife and scissors!
Toy Town
And for the grand finale, and one that the kids will love, a DIY toy town is sure to keep them occupied for hours.
All you need here is a flattened out cardboard box and some marker pens. Lay out on a flat surface and let the kids get creative in designing their very own play town for their toys and figurines.
As a starting point, you can mark out some roads, but encourage your children to create their town from their own imaginations. Then, sit back and watch them engage in endless hours of fun.
Whatever creative ideas you have with your left over cardboard boxes, we'd love to see pictures or videos. Feel free to share them with us via social media over on @MillerHomesUK.
Published:
05 June 2020 at 09:06