Apartment Living – How To Style Your Home: With Gemma Schofield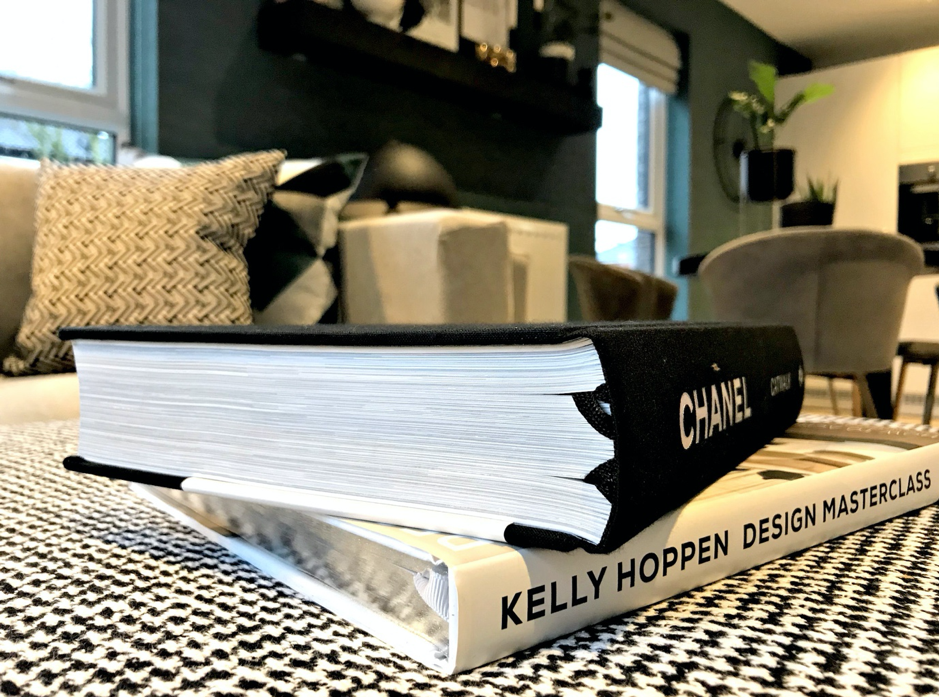 Apartment living allows you to create a beautiful, sleek and stylish space to call home. A great option for first time buyers and young professionals, as well as those looking to downsize.
The show apartment at one of our upcoming developments, Novus in Stretford, was styled by renowned Interior Designer, Gemma Schofield of Lifestyle Interiors. We caught up with Gemma to find out her tips for styling your own apartment.
Open Plan Living
Open plan living spaces are great for creating an airy environment. If you're lucky enough to live in an open plan space, you should take full advantage of it. In the Novus show home, we used a base palette of monochromatic tones such as grey, white and black to create a clean definition of contrast through the space to help open it up. We then used a vibrant pop of emerald green, a particularly popular interior design colour for 2020, and incorporated detail finishes of brass for an ultra-modern and luxurious feel.
Jewel Tones
The use of jewel tones, as mentioned above with emerald green, are going to be everywhere in 2020. They're one of the must-have palettes in your home. Use mineral and precious stone hues to create a sophisticated rich pop of colour in your apartment, creating a classy and contemporary atmosphere.
Meaningful Design
As with any design, we always seek to create meaning and relevance to the area in which our show homes are based. The same should be said for everyday homes too. Whether you're paying tribute to the area you live in, or perhaps your own memories and experiences –
your home should be bespoke to you and should tell your story through its walls. For Novus, we worked with local artist Sasha Ray to create bespoke wall art, using references to Manchester's iconic music scene and not least the proud symbol of the Manchester worker bee - a symbol of unity that really means a lot to the community. Incorporating personal themes not only gives your apartment depth, but also makes your interior design totally unique.
Alternative Storage
You can make your apartment feel roomier by maximising the use of the space you have around you. For this stylish city apartment, we came up with alternative storage ideas. We are seeing more and more often the creative use of wall mounted cabinets, functional shelving and open hanging rails as a relaxed alternative to more traditional furniture pieces. This quirky and à la mode way of approaching your storage can turn your belongings into statement pieces and give your home a truly distinctive feel.
Floor To Ceiling Furniture
For the master bedroom, we installed a bespoke ceiling high headboard to create a dramatic impact and heightened sense of space. For added luxury, we had the statement headboard upholstered in a plush velvet and divided it into rolled panels for an ultra-sophisticated art deco feel. This elongated furniture trend not only gives the illusion of more space in your rooms, it really emphasises that chic and elegant feel too. For Novus, we felt it was really important to show how the 'luxe deco' style can be achievable in the home, not just in trendy, city centre boutique hotels. This is an approach you can incorporate into the design of your apartment too.
Novus is an ultra-modern collection of homes, currently being built in the heart of Stretford. Conveniently located, these apartments and houses are ideal for enviable city centre living. For more information about the development, click here.
You can find out more about Gemma Schofield and Lifestyle Interiors here:
Website - https://www.lifestyleinteriors.org/home
Instagram - https://www.instagram.com/lifestyleinteriors10/
Published:
15 January 2020 at 02:01