Location, Location, Location: Fylde Coast Living – 5 Things To Do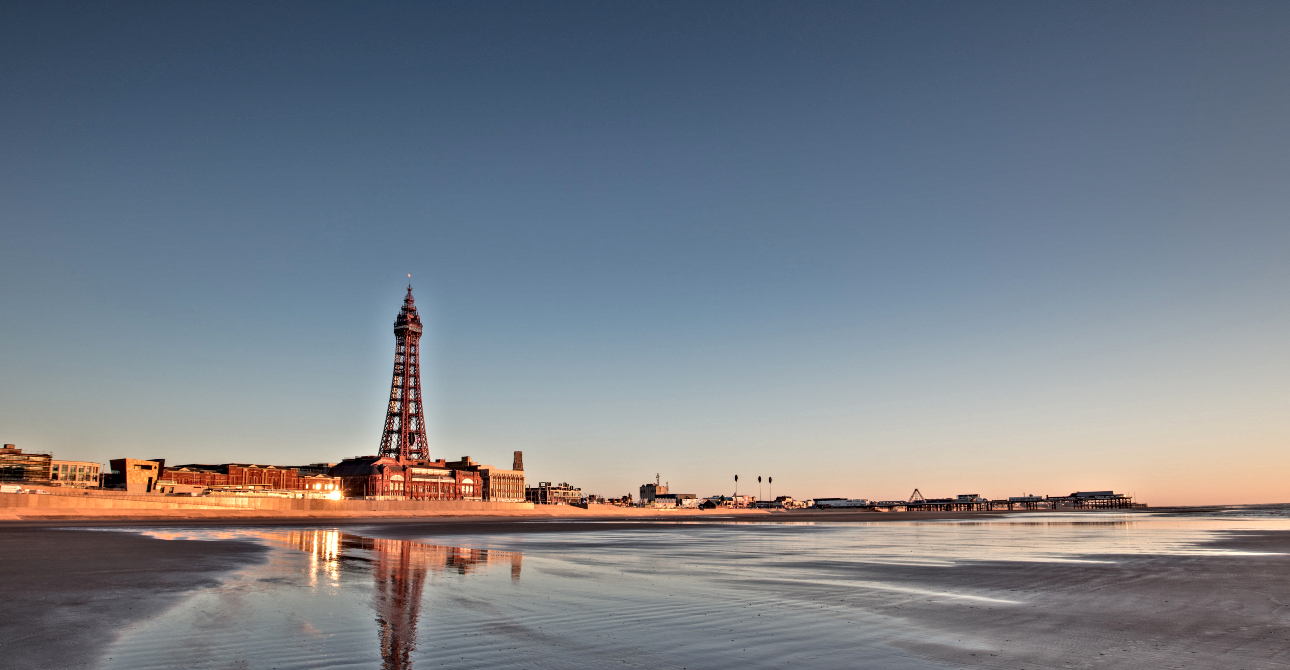 Buying a new home is a major life event, there's so much to consider when deciding where to settle down. Location is vital, things like practical amenities, good schools and transport links are likely to be high up on you list of considerations.
It's also important to think about the wider area around your new home.
We've put together our top 5 picks for what you can do on the Fylde Coast, where our Blackfield Green development is located in Warton. It's only nine miles from the centre of Blackpool and Preston and just a ten-minute drive from the M55.
Blackpool Zoo
With a zoo on your doorstep it's the perfect day out for all ages. Home to over 1000 animals, birds and reptiles, this scenic 32-acre park boasts mature trees, lakes and spacious lawns where kids can burn off their excess energy. They also have a new Orangutan Outlook, which allows visitors to get up close and personal with their ancient ancestors.
Nearby Beaches
Only 15 minutes from St Anne's beach, it's a great place for a weekend walk or perhaps a dog walk with a view. You could even spend the day here and take in the fresh sea air! On top of that, only a few miles down the road is Blackpool beach and promenade. Perfect for days out rain or shine, there is so much to do on the promenade including the pleasure beach, theatre ballroom and if you're lucky – the Blackpool illuminations.
Brockholes Nature Reserve
This new-age reserve is only half an hour's drive away. You can take peaceful strolls by the River Ribble, explore the woods or enjoy the lakes, all of which have been specially designed to attract all kinds of wildlife for you to experience. They also have a floating Visitor Village allowing you to get as close to nature as possible, offering stunning views across the lake. You can get stuck into their interactive Welcome Centre and learn all about the local wildlife. There's also an exciting play area for the kids to enjoy and a network of walks and trails to discover.
Blackpool Tower
At the heart of the promenade lies the Blackpool Tower Eye and the solid-glass SKYWALK that offers the best views across the North West of England from the top of the iconic Blackpool Tower. The thrilling SKYWALK sits 380ft into the sky at the top of the Blackpool Tower, and you can walk out onto the five-centimetre-thick glass viewing platform if you're feeling brave. From there you can look out over the Irish Sea and see the famous Blackpool Promenade below you. You'll have views over Bowland, up to the Lake District and on a clear day down to Liverpool and across to the Isle of Man. For film fans, there's also an incredible 4D cinema.
Turbary Woods Owl and Bird of Prey Sanctuary
Situated just a short journey from our Warton development, the Owl and Bird of Prey Sanctuary is a purely volunteer based, non-profit group. They put on spectacular flying displays that give visitors the chance to participate and interact with the birds on show. With a collection of over 80 birds of prey including eagles, hawks, falcons, owls, vultures and more unusual species, you won't be short of birds to see. All the birds are housed in large open fronted aviaries, sheltered in a woodland setting. The sanctuary also assists in the conservation and education of the beautiful birds and are involved with an average of 50 rescues each year.
If you live in or around Blackfield Green, we'd love to hear some of your favourite spots.
Share them with us on Facebook or tweet us!
Thinking about making the move to the area?
A range of three and four-bedroom homes are available at Blackfield Green.
Find out more about the new development here: https://www.millerhomes.co.uk/new-homes/north-west/blackfield-green-warton.aspx
Published:
19 February 2020 at 12:02