Impress your guests with a delicious seafood dish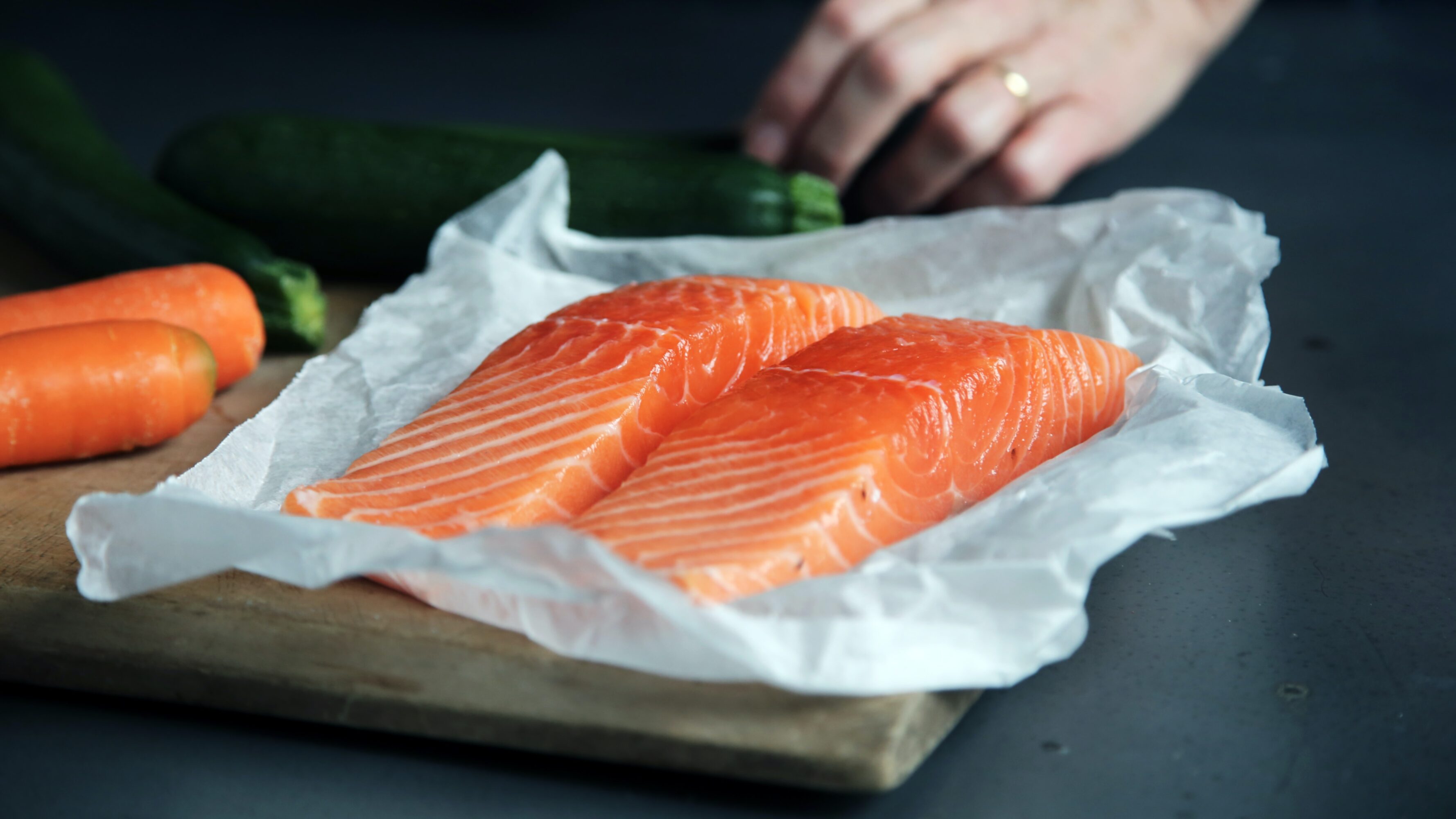 Over the past few months our kitchens have never been busier or messier. Cooking three meals a day has certainly been a challenge, but it has spurred many of us to try new recipes and learn new cooking skills.
In fact, Google searches for seafood recipes in particular have rocketed by 61% in the past three months, according to Independent Media News. Luckily for us, UK waters are home to some of the best seafood in the world, including, mussels, crab, mackerel, hake and lemon sole, meaning we're not short on choice!
While most of us love seafood, we're put off cooking it at home due to the misconception of it being tricky to cook, yet fish and shellfish lend themselves to a wide variety of quick and easy cooking methods.
To help you get started the experts over at Fish is the Dish have shared the best ways to cook seafood and some fantastic recipe inspo, all as part of their Sea for Yourself campaign which highlighs the wonderful seafood available from UK waters:
Pan frying

: This is a great method for any whole pan-ready fish, fillets and fish portions.

Grilling

: Better suited to whole fish and flaky fillets. This method works best for oil-rich fish such as mackerel and herring.

Barbecuing

: Meaty fish is perfect for marinating in citrus, salt, pepper and olive oil and then barbecuing.

Steaming

: The healthiest way to cook fish is by steaming it. Simply place portions or whole fish in a steamer over 2–3cm of boiling water. Whole fish can be stuffed with herbs or surrounded by aromatic flavours. Mussels are also best steamed.

Baking and roasting

: Since fish is easy to overcook, oven cooking should be used carefully. Foil wrapping fillets is best for cooking at home. Portions and whole fish can be wrapped in foil with a little liquid to create the steam, which cooks the fish.
To give you an example of the tasty recipes on offer, we have popped one of our favourites below – Hake in a Hurry. A Perfect midweek dinner which is packed full of nutrients while also being quick to cook and most importantly, scrumptious:
Prep time: 10-12 minutes
Cooking time: 16-20 minutes
Serves: 4
Skill level: Easy Peasy
Ingredients
4 x 170g skinless and boneless hake fillets
2 tbsp vegetable oil
80g homemade breadcrumbs
Handful fresh parsley, finely chopped, plus a few sprigs to garnish
Salt and pepper
Lemon wedges, to serve
Method
1. Pre-heat the oven to 180°C/fan 160°C/gas mark 4.
2. Wash and dry the hake fillets. Pour the oil into a large baking tray. Place the hake fillets in the tray and gently turn them over and around in the oil to cover them. Season with salt and pepper.
3. Combine the breadcrumbs with the chopped parsley. Sprinkle the breadcrumbs over the top of the fish fillets. Bake in a oven for 15 – 20 minutes, or until the crumbs are golden and crispy, and the fish cooked through. Serve immediately with lemon wedges, garnished with parsley sprigs.
You can buy fresh seafood from your local supermarket or fishmongers and there are a number of online suppliers that can deliver direct to your door. Check out this online stockist map which can help you support local suppliers: https://www.fishisthedish.co.uk/learn/how-to/where-to-buy.
And, remember to take a picture of your seafood dishes and tag us on social media using @MillerHomesUK so that we can see your delicious creations.
Published:
20 August 2020 at 09:08