Top Tips for a Family Movie Night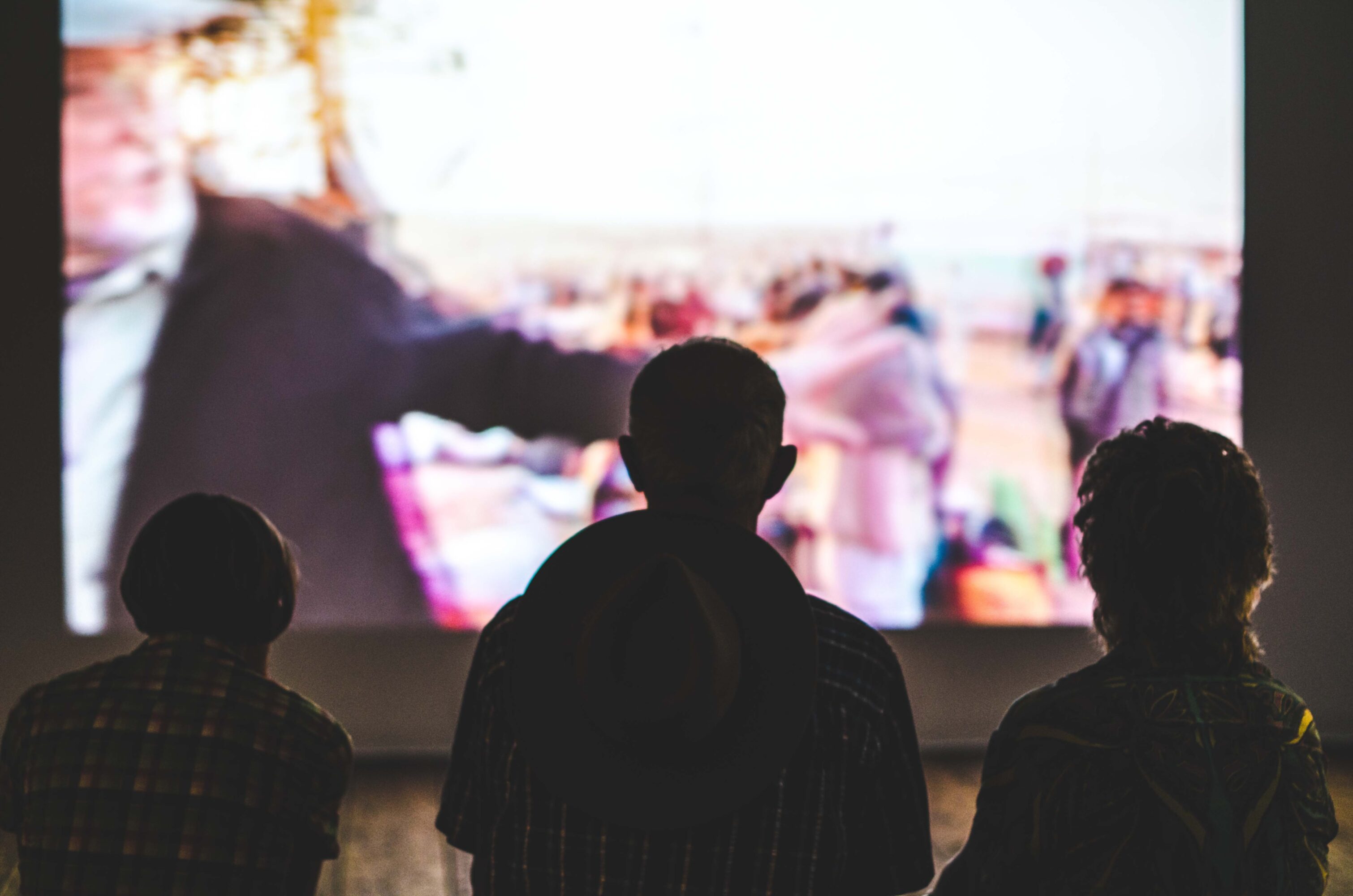 Family movie nights are a great way to spend quality time with each other without breaking the bank. But how do you turn sticking on a film and gathering on the couch into something a bit more special? Look no further as we've rounded up some of our top tips for creating a memorable family movie night.
Set the scene
Firstly, get creative by bringing the aesthetic of a cinema into your home - this is a great opportunity to get the children involved too. Why not hand make cinema tickets and popcorn holders for the evening - you could even design seat numbers for your living room chairs to really set the scene.
When it's time for the main event, try and get your room as dark as possible by drawing the curtains and turning off the lights. Bring through fleecy blankets or even your duvet covers for an extra cosy feel.
Don't forget décor!
Whether it's designing movie posters, hanging up fairy lights, or sticking screen numbers on your doors, why not get the whole family involved in cinema-esque décor. This is also an activity that will help keep your children busy and creative throughout the day.
Dress the part
Pyjamas, your favourite actor or perhaps your favourite film character – why not dress up for the occasion? Set a theme for your movie night and encourage everyone to dress up accordingly.
Scrumptious snacks
Movie night snacks don't have to be a couple of bags of sweet or salty popcorn; it's the perfect time to try out some fun homemade recipes! Nachos, potato skins, popcorn sundaes, fudge brownies – the choices are endless. It's a great opportunity to get the children involved in cooking, and encourage them to get creative with recipe ideas.
Plan ahead
There's nothing worse than settling down for the evening, comfies on, snacks at the ready…and then no one can agree on what to watch! To avoid any unnecessary bickering, decide ahead of time which film will be shown. Perhaps family members can take a turn each week to choose what everyone watches, that way, everyone gets the opportunity to share their favourite film.
Everyone's a critic…
After the film is over – why not get everyone to fill out homemade score sheets. Encourage your family to rate the movie, and discuss what they liked or didn't like about it. Do you think there could have been an alternate ending? Or was there a cliff-hanger you wish had been resolved? Jot them down and have a chat with each other while finishing off your movie night snacks. This activity could be a great way to implement a little bit of home learning as it will get your children thinking about the characters, the plot, the genre, and the overall message of the film.
However you decide to plan your next family movie night, we hope this has given you some inspiration. We'd love to see pictures of it in action – feel free to share them with us via our social media channels:
Twitter: @millerhomesuk
Instagram: @millerhomesuk
Published:
15 April 2020 at 08:04