Nutritional recipes with cupboard staples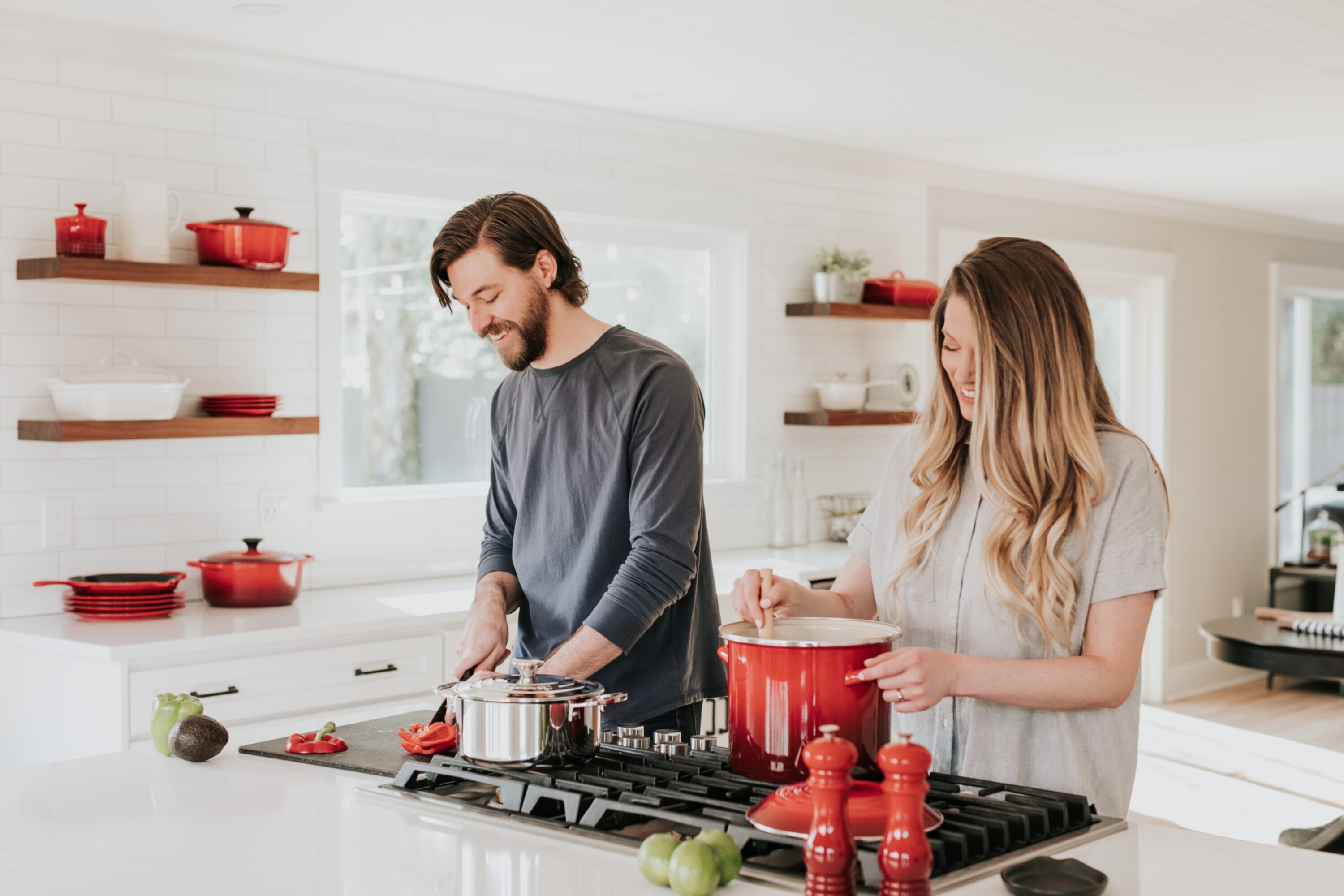 Sometimes, you just have to make it work with what you've got! And surprisingly, the often neglected store cupboard is a goldmine for simple, nutritious recipes.
Have you been stuck for meal ideas lately? Well, we've gathered together some of our favourite recipes that use the old store cupboard standbys to help you out!
Breakfast
Overnight Oats
Made with just 4 ingredients, this delicious overnight oats recipe from Kristine's Kitchen is something you can whip up on weeknights ready for the following morning. It's an easy enough recipe to get young kiddos involved with too, plus you can be as creative as you like with flavours and toppings!
https://kristineskitchenblog.com/favorite-easy-overnight-oats-recipe/
Moroccan baked eggs (shaksuka)
Originating in North Africa, Moroccan baked eggs, or shaksuka, has now become a well-known breakfast recipe across the globe. The best thing about this dish is that it's completely adaptable – you and make it as mild or as spicy as you like, and can substitute the veggies for what you have on hand. Intrigued? Emma Eats and Explores shows us how:
https://emmaeatsandexplores.com/shakshuka-moroccan-baked-eggs/
Lunch
Simple lentil soup
Soups are a great way to use up any leftover veg but are also a quick and easy lunch option when you're looking for something warm and nutritious. The great thing about soup making is that it's so versatile, you can use which ever ingredients you like and adapt recipes to suit your taste. Here's a simple lentil soup recipe from Farmers Girl Kitchen to get you started:
https://www.farmersgirlkitchen.co.uk/scottish-red-lentil-soup/
Wholemeal filled flatbreads
Who knew flatbread could be so easy to make? With just 3 ingredients and a cooking time of 10 minutes, this simple recipe is a task the whole family can get involved in.
Once the flatbreads are ready – you can get as creative as you like with toppings and fillings. Ham and cheese, smashed avocado, hummus, egg mayo…the choices are endless. Here's the recipe from BBC Good Food to get you going:
https://www.bbcgoodfood.com/recipes/wholemeal-flatbreads
Dinner
Cheat's Mac and Cheese
Short on flour in your home? Or perhaps you can never get your roux quite right? Believe it or not, you can still make this family favourite meal sans flour! Creamy, cheesy and comforting, this quick and easy cheat's mac and cheese is sure to become a staple household recipe:
https://www.budgetbytes.com/miracle-mac-n-cheese/
Veggie Chilli
Chilli con carne was a go to meal in most households growing up, or even if it wasn't, it was most definitely a recipe you were taught how to make at school in your Home Economics class!
We love this vegetarian take on an old classic – easy to make with most of the ingredients hiding somewhere in your pantry, it's hearty and nutritious and sure to become a firm family favourite:
https://cookieandkate.com/vegetarian-chili-recipe/
What are your go to recipes? We'd love for you to get in touch and share them via our social media channels:
Twitter: @MillerHomesUK
Instagram: @MillerHomesUK
Published:
29 April 2020 at 08:04