5 Must Have Apps For Every Homebuyer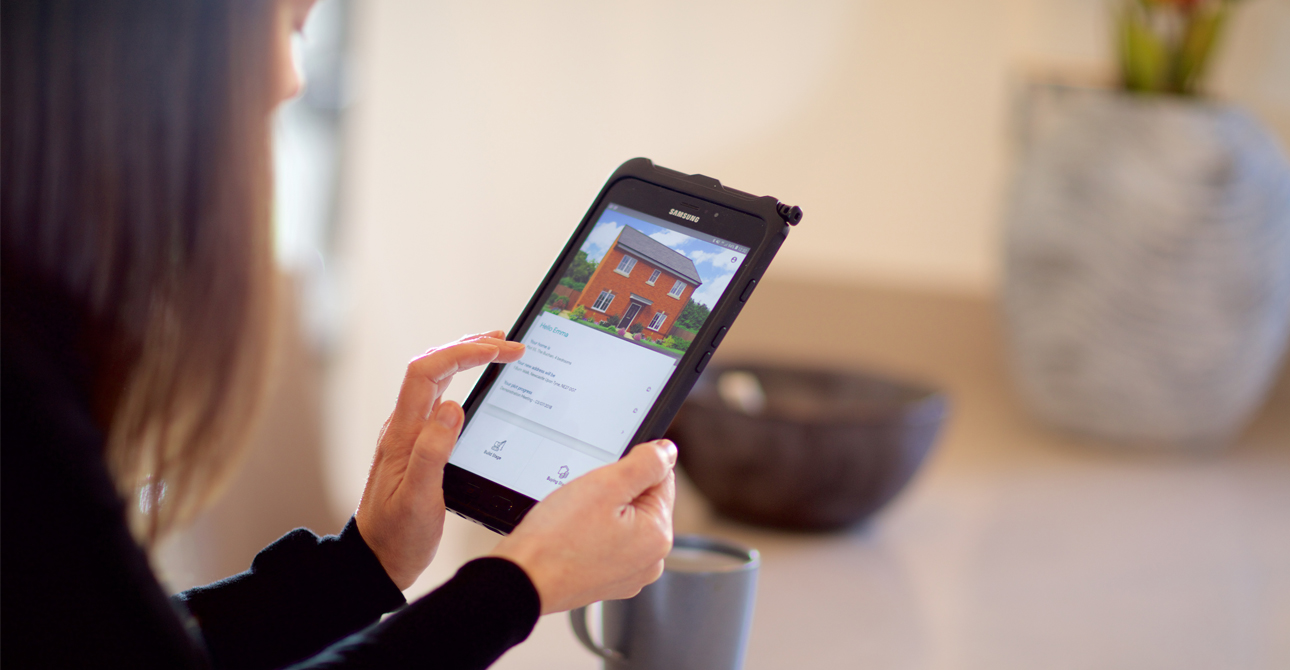 When it comes to find the perfect house, we'd all like to take a tour of the property, neighbourhood and town before making the important decision of where to call home. However, work and family commitments, or the fact you live on the other side of the country, may mean this is not always possible.
Luckily, almost every aspect of the house buying process can now be done from an app on your phone or tablet. Of course, you will still want to see the property in person at least once, but technology makes it easier than ever to get to know the neighbourhood quicker and share the experience with your friends and family. Here are some of our favourite apps to make your move that little easier.
This app is a must-have for anyone relocating. Whether it's to a town you have never visited before or you're moving several hours away, you will need to know where the necessities are - and this app does just that.
By entering your new location, you will be able to scout out everything you need with a handy search tool. Finding the nearest shops and supermarkets for late night milk runs, petrol stations, restaurants and health centres will be simple with this handy app.
AroundMe also shows local businesses and allows you to organise them by category, which is perfect if you're looking for independent furniture, homeware and garden stores.
It may seem simple, but Skype can really help you get the most from your viewings, especially if you are struggling to get the whole family together.
Video calls break down the barrier, allowing one person to view the home and stream it for everyone to watch and ask questions.
Skype also comes in handy for those moving far away from their family as you can stream a big reveal of the new home once you're all moved in. Whether you're calling your parents, or getting the whole family together, Skype can hold a 24-person group chat - just ensure you all have good Wifi connection so you're not waiting for someone to reconnect and risk missing out on any exciting moments.
When we view a house for the first time, many of us can be guilty of 'eye-measuring' the spaces within the rooms to judge whether our furniture will fit. With AirMeasure, you can take the guess work out of it, and never have to rely on remembering your tape measure again.
This app allows you to point and 'shoot' your camera at an object, wall or floor space to collect accurate measurements by moving from Point A to B. It also comes with 18 additional tools, including a TV sizer that checks whether the TV will fit on your new wall, and Vertical Height which collects the height of your new home.
AirMeasure also allows you to create a digital floorplan, which you can then add furniture and objects onto, as well as hand virtual picture frames on the wall in its 2D editor.
Once you have your heart set on your new home, Houzz provides the perfect interior inspiration. Scroll through a hug catalogue of stylish furniture and tap the 'View in My Room' button to see what the product would look like in the new space through your camera.
Can't decide on what theme you want for a room? No need to panic, you can simply browse through the 16 million home interior and exterior photos for ideas and even hire interior designers through the app.
Finally, for anyone considering buying a Miller home, our new app is an essential companion to your process. Use it to favourite homes and developments you love before making a decision, and manage all communications with us via your phone. Whatever stage you are at in the home buying journey, you'll find details of our latest offers and development launches.
The app also allows you to book viewing appointments with us a well as complete a Fast Track or Online Reservation when you've found your dream home. Once reserved, the app sends regular updates on the build progress, explanations relating to each stage of your build and a record of meetings you have had about your home.
Published:
25 November 2019 at 01:11