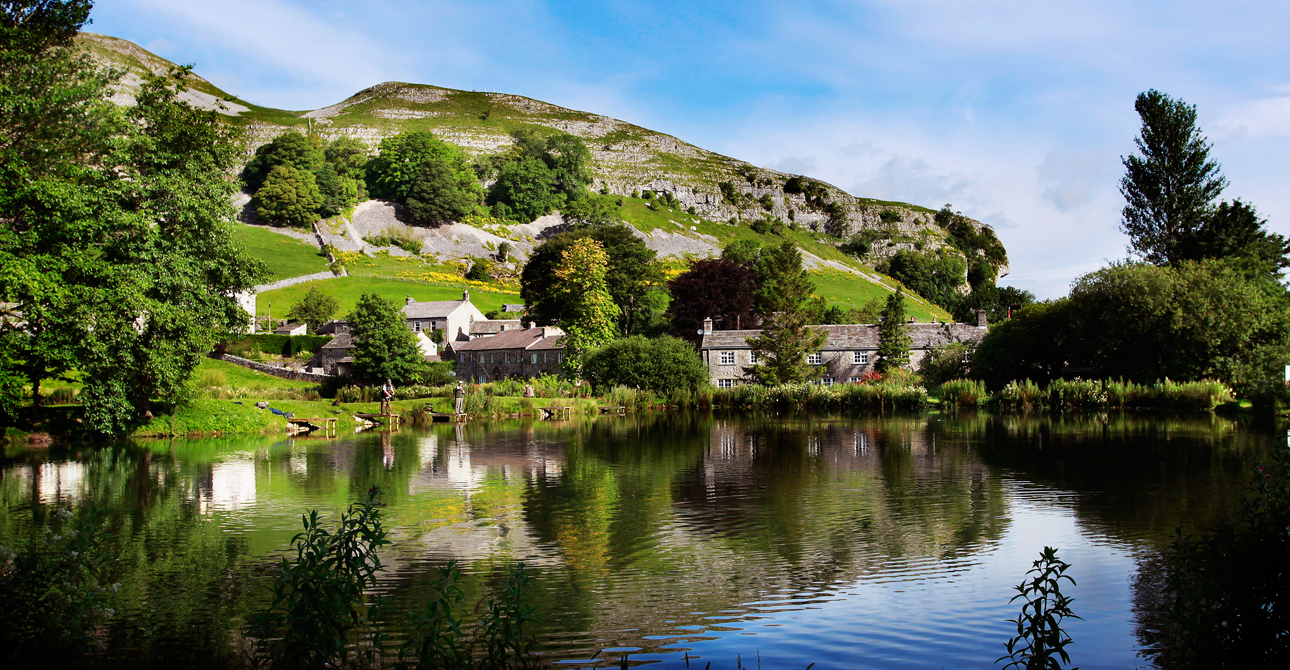 A pretty market town on the fringes of Yorkshire known as the 'Gateway to the Dales' has much to offer those who live there.
The friendly community of Skipton, situated in the North West of the county has a rich and varied history centered around its striking castle and the Leeds/
Liverpool
canal which runs through the heart of the town.
As we open our latest development in the town, Corner Fields, we take a look at why Skipton is such a great place to call home.
Step Back In Time
Skipton's history is still very much evident today with its castle, built in 1090 located in the very heart of the town. It was the last remaining stronghold in the English Civil War and was only surrendered in 1645 after a three-year siege.
As the town evolved and the Leeds/Liverpool Canal was constructed the town prospered during the Industrial Revolution with sheep and woolen products putting Skipton on the map.
21st Century Skipton
Whilst there is still much evidence of the town's history - not least it's name which derives from the Anglo-Saxon words for Sheep (Sceap) and Town (Tun) - the town continues to propser. Hugely popular with tourists and day trippers there is much to enjoy including walks by the canal, boat trips, independent retailers, a good selection of places to eat and drink and, of course the town's popular market which takes place each Monday, Wednesday, Friday and Saturday.
Each first Sunday in July is 'Sheep Day' an annual celebration of the town's past and current sheep heritage and it's annual Christmas Market continues to be one of the best in the North of England.
Family Focus
Skipton has lots to offer families with its history and heritage providing fantastic history lessons in real life! And with lots of tourist-y things scheduled throughout the year there will always be something that you can enjoy together, when you choose to leave your lovely new Miller home!
With doctors, dentists, nursery schools, playgroups and other child care options it's reassuring to know that you and your family will be well catered for regarding the demands of everyday life.
Let's Pop Out
Our homes are situated just a short stroll away for the town centre making it a great place to pop out and enjoy what's on offer be that a quick coffee and cake with friends or a celebratory special dinner.
Le Caveau
and
Calico Jack
are just two eateries/restaurants that are the people's favourites on the famous scoring website, but there are oodles to choose from. There are so many we couldn't possibly list them all here but hope that you have fun trying them out!
In The Area
As we said Skipton is the 'Gateway to the Dales' giving you lots to do. Also close by is
Bolton Abbey.
Just a short drive away it is known for its stunningly beautiful Abbey and surrounding parkland. A packed activities schedule, 30,000 acres, 80 miles of footpaths, cafes and hotels can all be enjoyed as well as the beauty of the River Wharfe which runs right past the Abbey the seat of the 12th Duke of Devonshire.
Also close by is the market town of Ilkley, make famous by its Moor, Cow and Calf Rock Formation and the
Box Tree Restaurant
which was once home to Marco-Pierre White.
Corner Fields
, will bring 73 two, three, four and five bedroom homes to the town, which can be enjoyed by a variety of buyers and their house buying requirements.
Located aside the A59, Corner Fields can be found at The Bailey Skipton, BD23 1BV.
Published:
01 March 2019 at 10:03