Interior Styling - Wallpaper vs Paint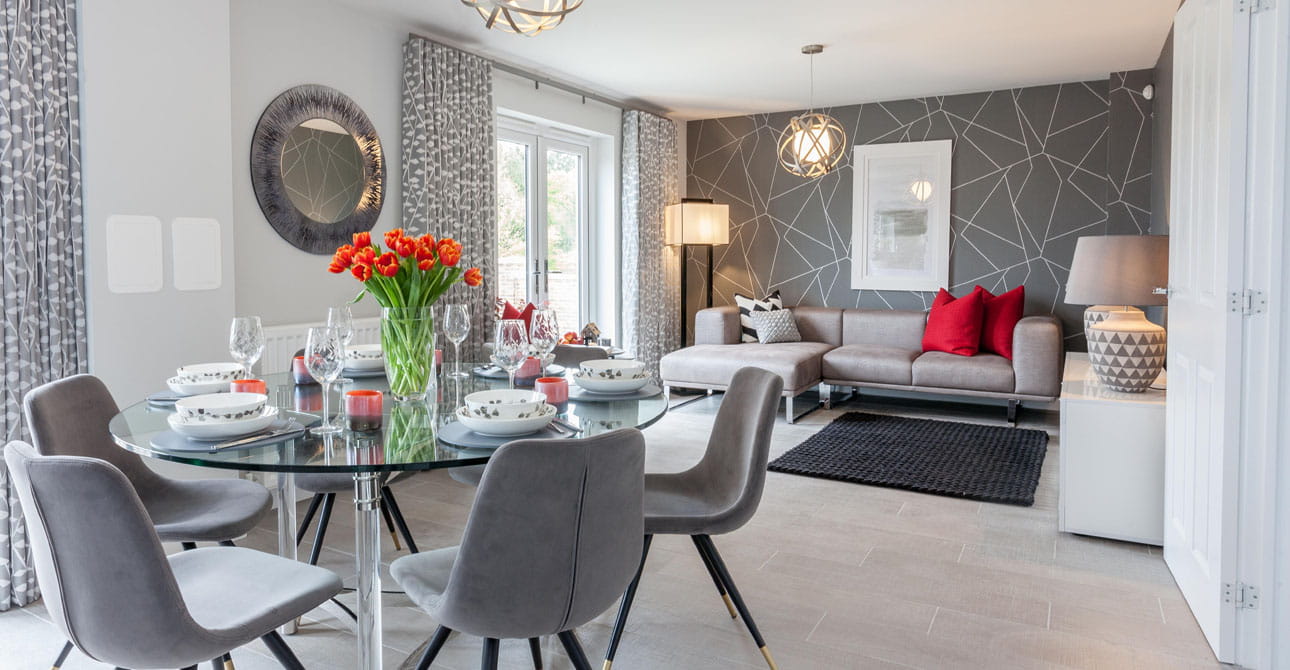 If you're about to move into your new home or looking to update your interior decor, we've put together our favourite trends for styling your walls this year. Whether you're a fan of metallics, a statement feature wall or keeping up with on-trend colours - we've got inspiration for everyone.
Glam metallics
When it comes to following the hottest interior trends, designers often experiment with metallics as they bring an element of glamour to a room and brighten up the space. You can't go wrong with a lick of metallic paint and it can show versatility whether it's being used on the walls or even the ceiling. According to Elle Decor, metallic walls and muted textures on furniture complement each other extremely well - you can't go wrong with a dash of ever-popular metallic gold or copper.
Different dimensions
Adding a mural to your walls will offer a while other dimension to your space and can set the mood of the room. Floral and 3D patterned removable wall murals are on the up this year according to the interior design world. Florals are popular this year and they offer a vintage yet modern feel. It's best to have one wall dedicated to the mural as less certainly is more, and it's the perfect way to make a room pop. Pick out paint shades that compliment the colours in your mural. For example, if your accent wall is a tropical jungle theme, opting for colours to match the flowers would create a subtle colour palette for the space. Other popular mural choices include forests, beaches or more urban themes, such as cityscape.
Painting with Pantone
We couldn't possibly talk about interior design and not mention Pantone's colour of the year 'Living Coral'. Energise your space with this fresh colour, it's uplifting and perfect for a bedroom or living room. Put your own spin on the Pantone shade and separate it into its orange and pink counterparts, or incorporate a mural or a gold geometric-patterned feature wall for a blend of paint and wallpaper. To achieve your very own Pantone-inspired space, the Coral Flair colour from Dulux is perfect - it feels cosy yet modern with a twist of sophistication.
Beige is back
Grey has been a popular neutral choice for some time now, but beige is back. The warm neutral shade is becoming more and more popular, offering an earthy blank canvas for you to paint your vision. After Dulux announced Spiced Honey as their colour of the year last year, beige has been making a comeback ever since. The neutral shade is buildable, meaning whether you keep it simple or you want to make a statement - you'll still be doing it with an on-trend foundation colour.
Have you felt inspired by our ideas? Lets us know!
Published:
07 June 2019 at 09:06