Turn Your Home Into A Cosy Winter Cabin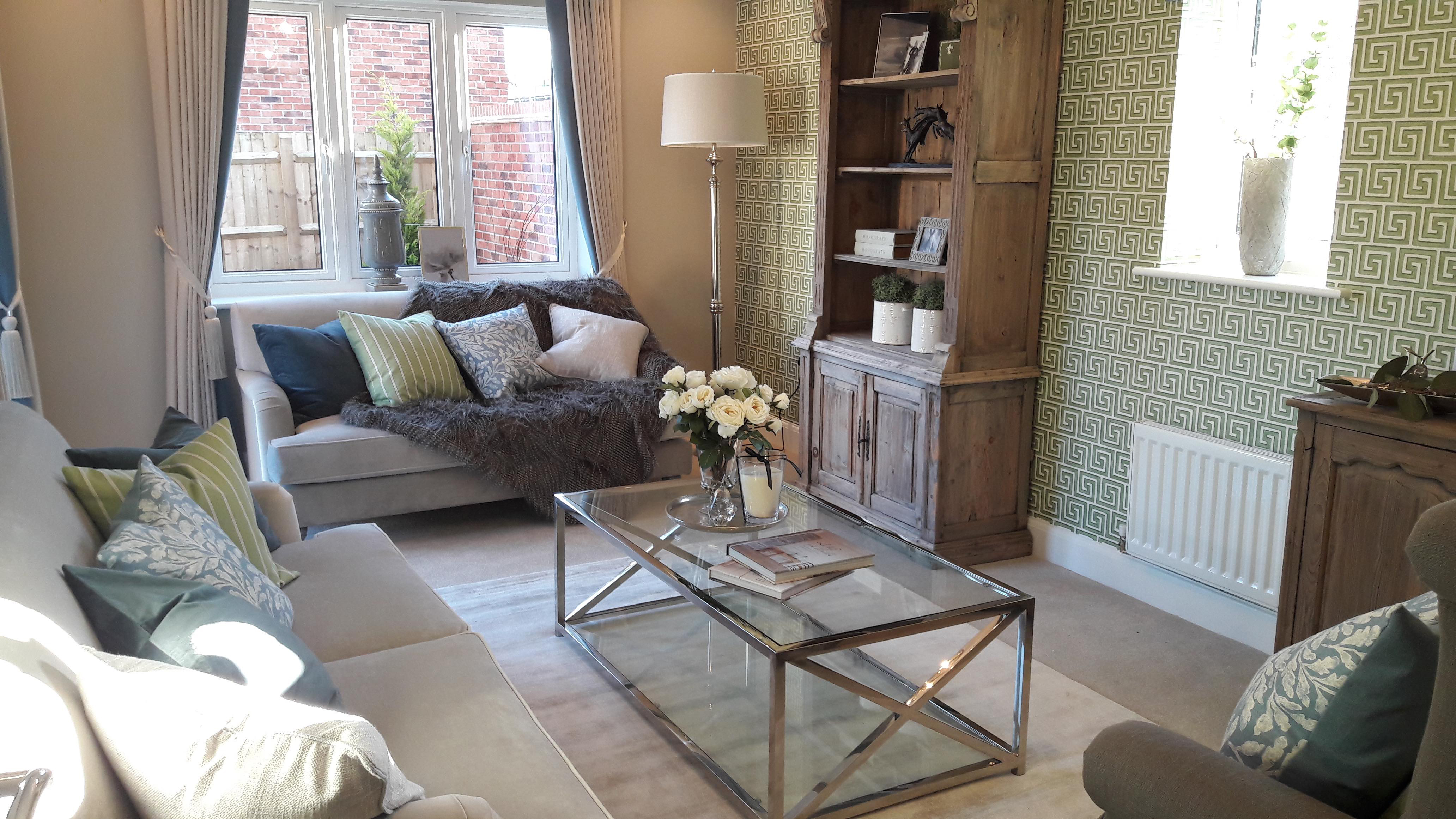 With the cold nights drawing in and daylight hours getting shorter, there's no better feeling than hunkering down in your cosy home as you drown out the sound of rain and blustery wind outdoors.
If you've recently made the move to a brand-new home, it can be a challenge to make a blank canvas homely, but like any great work of art, it's the perfect opportunity to create something beautiful. Changing up your space to suit the winter months can be easy and cost-effective with a few simple tricks - from choosing the right colour palette and layering your textures, to handpicking natural furnishings. Here Wayfair, one of the world's largest online interior retailers, discusses some of the best ways to get your home cosy during the winter months.
Colour palette
It's a well-known fact that colour can have a big effect on the home, helping to revitalize spaces and lift moods. According to Country Living, colour palettes including white, biscuit and stone, pastel yellow and blush pink work well to not only brighten a space, but also add a comforting hue to the room.
For the biggest impact, be daring and pair two shades together, using one for the focal point in your room and the other for the remaining walls. It's important to draw attention to the room's centerpiece, whether that's a bay window, French doors or even a log burner. Why not combine a warm shade of biscuit and Dulux's colour of the year for 2019, 'Spiced Honey', for a match made in heaven. Also, don't be afraid to add some accessories to your space as furnishings such as bronze candle holders and warm oak picture frames will help to create a rustic yet inviting atmosphere.
The gentle palette will also give you the freedom to play around with different accent colours and interesting textures around your home. This also allows you to change décor with the seasons, providing a sophisticated and timeless option.
Layers and textures
The living room is made for curling up and chilling out with family and friends. During the winter, this space should be a welcoming haven from the cold, filled with candles and fairy lights, and layers of throws and piles of pillows. To create your very own 'winter wonderland' atmosphere, you'll need to add some texture to your room. Thick blankets draped over the sofa, soft rugs and patterned pillows stacked against one another will bring together some life and dimension to the room.
When selecting your soft furnishings, think about the pattern on the product, as this will make a great impression on the eye. Pick out traditional materials including cotton and chunky knits, cord and canvas twill for the upholstery, because these will already have natural weave to them, as well as being soft. The different styles will contrast and give your sitting room a smart, yet casual appearance where your guests can snuggle up.
Organic furnishings
It's easy to see why wood is so popular with many homeowners, complementing a variety of décor styles, from minimalist right through to rustic. Made famous in Scandinavian homes as champions of handcrafted, simple homewares, this elegant yet functional style has made its way into homes across the world.
Furnishings crafted by hand deserve to be the centre of attention, so for a statement table why not place it on a beautiful Persian rug, in front of the log fire for all to see.
Try to incorporate materials such as rattan, oak and birch into your home. With their warm, golden tones and natural grain texture, this will give your place that much-loved country cottage-feel. Inspired by the wild and rugged outdoors, we love it when homes reflect the outside world in its organic form. For added effect, adorn your furniture with strings of warm fairy lights; it'll give your chunky furniture that delicate touch.
If we've provided you with some interior inspiration, then share pictures of your own winter wonderland over on our social media channels, Facebook, Twitter and Instagram.
Published:
04 January 2019 at 04:01