Interior-Loving Influencers To Follow On Instagram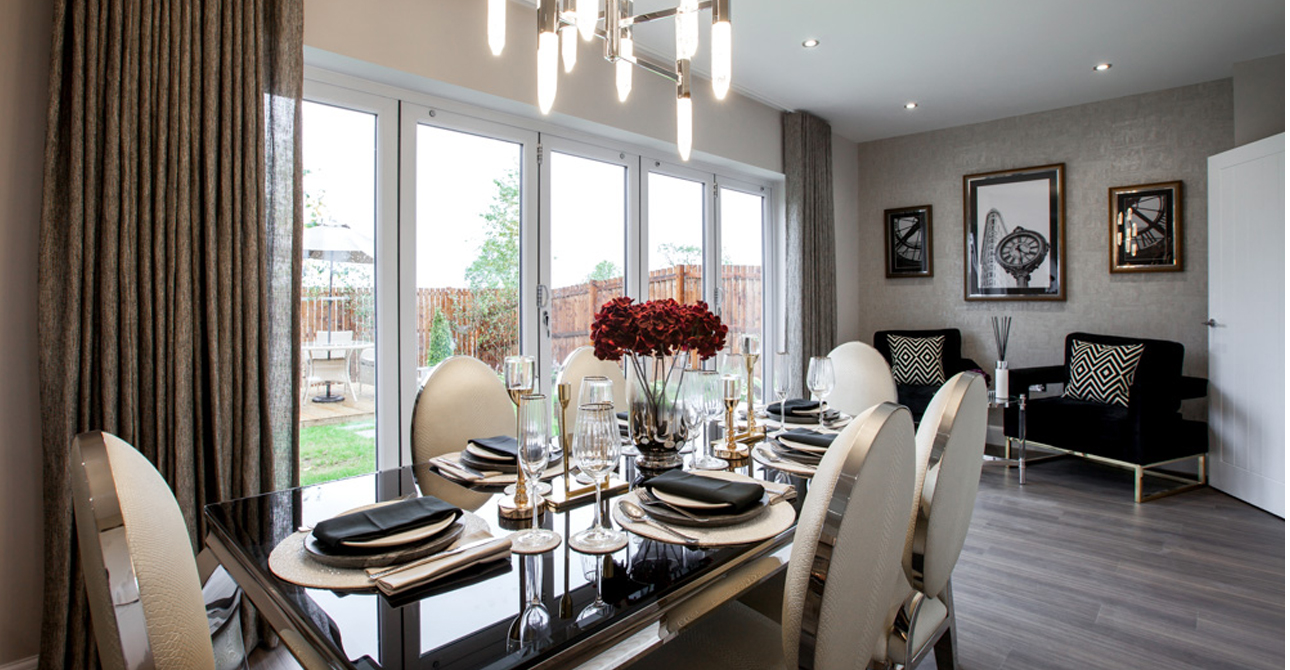 Instagram is a real treasure trove when it comes to inspiration for home décor.
Whatever you're looking for, whether it's outlandish designs for your spring kitchen renovation, an innovative way to arrange your bedroom furniture, or simple space saving hacks, social media is a great place to start.
We've compiled a list of #mustfollow Instagram interior design accounts to aid your creativity when it comes to ideas for the home, or simply allow you to enter into a world of design escapism right at your fingertips.
Kerry Lockwood - @kerrylockwood_
Kerry Lockwood is a stylish home and interior designer whose home encapsulates a modern vibe with a twist of vintage chic. She initially started a blog to share her passion and flair for interior design which is mirrored on her Instagram page, which features everything from new purchases to how to transform areas of the home on a budget.
Kate Watson-Smyth - @mad_about_the_house
Kate Watson-Smyth incorporates earthy greens and cool greys into her North London home. Kate describes her style as 'urban glamour', and we can certainly see why. As well as being a successful interior design consultant Kate podcasts and regularly writes for Telegraph interior where you can pick up her new tips and tricks.
Kristine Hall - @restoringlansdowne
Kristine Hall adopts a modern vintage approach to her interior style. Her home features sophisticated spaces with timeless antique pieces, as well as edgy industrial and Scandinavian influences.
Ashley Gray - @Thegrayhome
Ashley Gray is a lover of all things pink. She purchased her second new build back in 2016 and shows her followers how to turn a house into a home. Her adoration for stylish crushed velvet and eye-catching light fittings will certainly enlighten you, and leave you with home envy!
Rebecca L - @malmo_and_moss
Rebecca L is a self-proclaimed lover of modern rustic, Scandinavian inspired interiors. Her home omits a stylish modern aura and is brimming with texture. Personalising her neutral interior pallet with a dash of colour and adding warmth and character with unusual vintage finds, Rebecca can show you how to transform even the smallest of rooms.
Dee Campling - @deecampling
Dee Campling is an avid up-cycling fanatic and champions the popular shabby-chic cult that is gripping the nation. Her home incorporates luxe upholstery, layers of mood lighting and a charming fresh and earthy ambience.
The Grey Abode - @thegreyabode
Mike and Dave showcase the cool grey tonal palette of their cosy home. With their minimalist approach and occasional pop of colour, this interior duo demonstrate how you can turn even the smallest of spaces into chic, modern living areas.
Amy Davies Pereira - @littlehouseinlondon
Amy's love for vibrant colours teases your imagination. She features dynamic outlandish wallpapers and unique wall hangings. Amy is famous for her 'corner styling' which demonstrates to her followers how taking a little time to style one small element will revolutionise your whole room. Amy perfectly illustrates how to make the most of space with a smaller home.
Have you recreated an interior masterpiece? We'd love to see, so mention @millerhomesuk on your Instagram snaps.