How To Add Some Hollywood Glamour To Your Home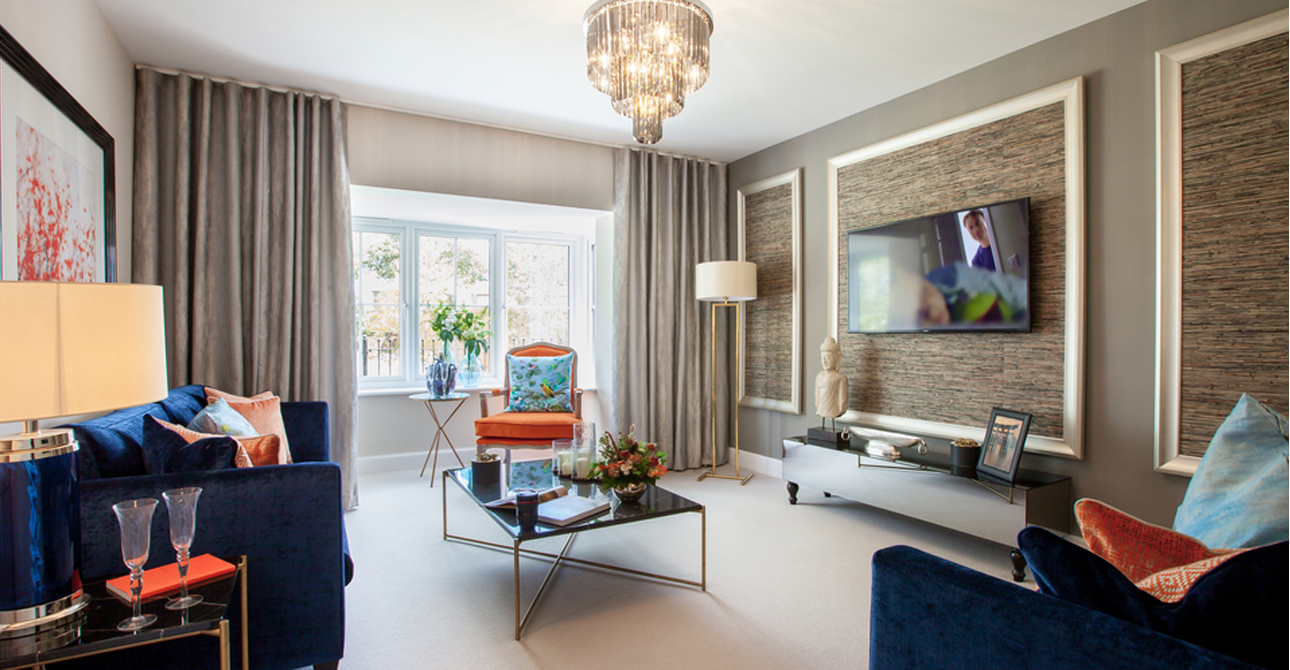 This year's
Oscars
, taking place on Sunday 24 February, are a great excuse to throw a blockbuster-worthy party, complete with glasses of bubbling champagne and platters of luxurious nibbles.
From red-carpeted hallways to signature chandeliers, the glamorous event may give you a burst of interior inspiration, leaving you dreaming of golden accessories, plush cushions and extravagant ornaments.
In fact, there are so many ways to inject some Hollywood chic into your home ahead of this year's anticipated Academy Awards. Here, we list a number of decor suggestions, helping you to add a touch of Hollywood into your own home.
All that glitters
Walk the runway
The red carpet is the most iconic symbolic for any prestigious awards evening, with hundreds of viewers across the globe tuned in to get a glimpse of the outfits. This colour can make the perfect statement in any room, working as a vibrant pop of warmth to complement a neutral palette.If you want to make your guests fell like stars when they arrive, lay out a red carpet runner along your entrance hallway. To go one step further, try creating a
romantic centrepiece
of roses for kitchen counters, or tie up
thick scarlet curtains
with a golden velvet rope to create your very own VIP living room.
Sip on a vintage tipple
At the annual awards, celebrities are sure to let their hair down, as they are wined and dined like royalty. While you might not have your own waiter, you can recreate this extravagant experience with your own pop-up vintage bar. Using a sideboard or bookshelf, lay out your favourite tipples served in crystal champagne decanters and backlight the area with some colourful
LED strips
.
A glowing reception
No one can accuse the Oscars of being subtle - so why not make an statement in your entrance hallway or dining room with a flashy light fixture, such as a delicate
shimmering chandelier
. You can also add some classic,
theatre style sconces
, or choose a more
intricate design
to illuminate your halls and dining room with a warm glow, providing the perfect backdrop for friends and family.
Sleep like a star
When the night winds down and the credits come up, retreat to your bedroom for some all-important beauty sleep. This can be easily achieved with an ornate
glittering bedspread
and a
faux fur throw
for some old school filmset glamour. Complete the finished look with silver and gold reversible
sequin cushions
. No red carpet look is complete without the right accessories, so finish off the room with an
opulent headboard
with a silk or plush and padded texture.
if you've been inspired by the glitz and glamour of the Oscars season, share your best 'paparazzi' shots with us on our
Instagram
.
Published:
21 February 2019 at 11:02