Make The Move To Boroughbridge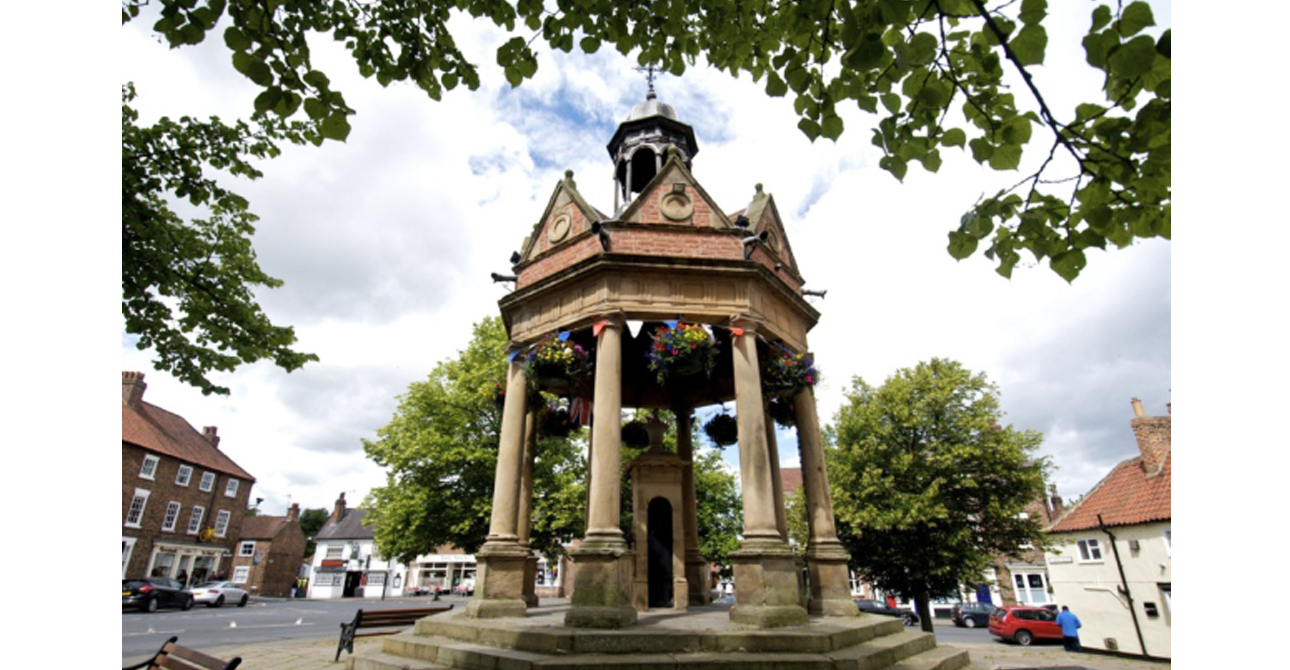 Living in the countryside, but with access to local shops, schools and amenities is something which many aspire to and we are delighted to be able to make this dream a reality with the opening of our latest Yorkshire development, Milby Grange in the village of Boroughbridge.
Just minutes' drive from the A1 and just seven miles from the cathedral city of Ripon, the town is in an enviable setting close to the River Ure and Ripon Canal.
In days gone by….
…Boroughbridge was an important town for stagecoaches navigating their way from London to Edinburgh and evidence of this can still be seen in coaching houses in and around the town. Many historic buildings are evident around the pretty cobbled Hall Square and a market cross still dominates St James' Square.
Perhaps most curious about the history of Boroughbridge is the immense, Devil's Arrows, three colossal standing stones just outside the village. Believed to be about 4,000 years old there is many a tale to be told about what they mean, but one over-arching question that most people think is quite simply, 'How did they get there?!'
Modern Day life…
…is a joy in Boroughbridge. It has a thriving high street pretty much dominated by independent retailers and businesses with butchers, florists, old fashioned sweet shops, and more for residents and visitors to enjoy. These are pleasingly complemented by a range of places to eat and drink ranging from tea and coffee shops to pubs and restaurants catering for many tastes and budgets.
To facilitate everyday life there is also a primary and secondary school, doctor''s surgery, dentists and a host of businesses to support the needs of the town's residents.
Out and about
In addition to the pleasures enjoyed in the heart of the town there are other delights just minutes away. The banks of the river and the canal are a short stroll away from the centre of town and are perfect for walks, picnics and boat trips which can be hired from Boroughbridge Marina. Staying with the great outdoors, the Staveley Nature Reserve, part of the Yorkshire Wildlife Trust is close to the village and is a superb wetland for wildlife sightings.
A short drive away is the wonderful Newby Hall with its award-winning gardens, miniature railway, adventure playground and is a great place to while away a few hours.
Boroughbridge is also a lovely area to take to two wheels, indeed cyclists often use the town as a stop off point for refreshments when out exploring some of Yorkshire's beautiful countryside.
This is perhaps the reason that sees the town feature in the forthcoming UCI Road World Championships that will pass through the town during the race which takes place at the end of September.
Cathedrals and culture
Boroughbridge is ideally situated to enjoy the wider area with Harrogate and York both within half an hours' drive away. Both have much to offer – Harrogate is known for its parks, shopping and upmarket vibe whilst York is a tourist's dream – the history including Minster Castle, Museums, Mansion House and more are simply a joy to visit and one which people never seem to tire of.
Closer still is the Cathedral city of Ripon whose 7th century gothic Cathedral dominates the city. Set around a large market square there is a wealth of historical and cultural attractions to enjoy with the Yorkshire Dales just a few miles further away.
So, if it's rural peace, charming independent shops, a warm local welcome and the opportunity explore a whole range of things within 30 minutes' drive you're after, why not make the move to Boroughbridge?
Published:
01 April 2019 at 02:04