Five Things To Do In And Around Longframlington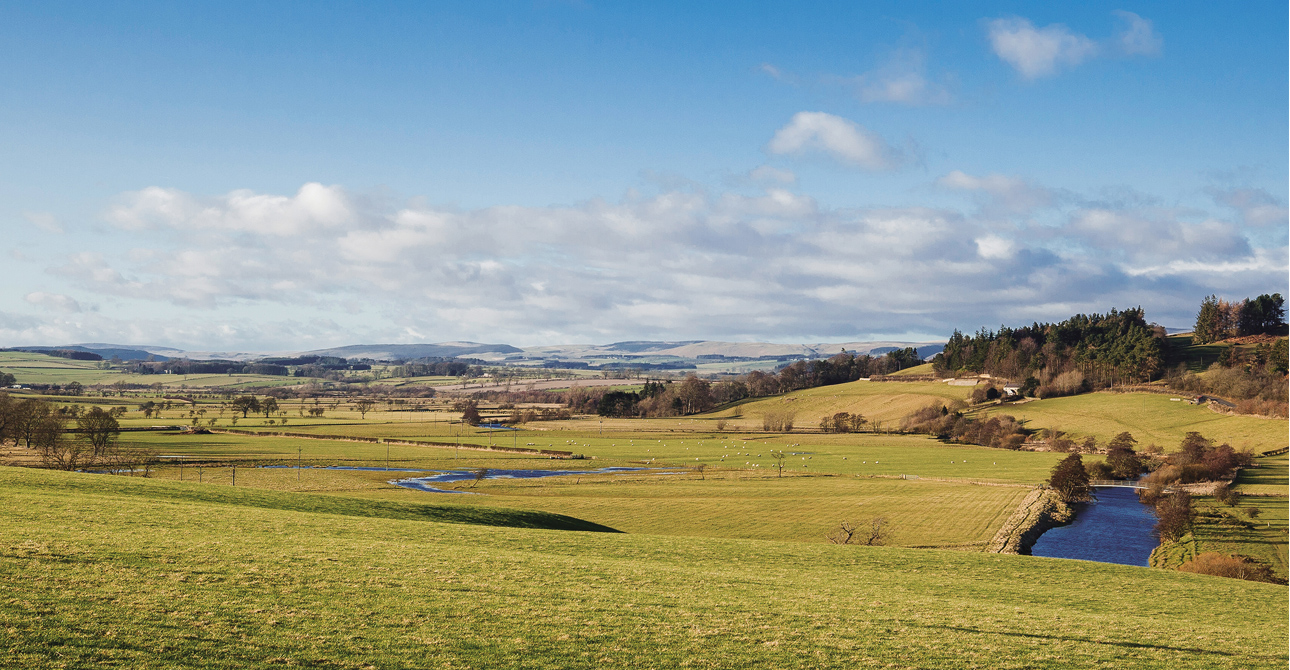 Located in the heart of beautiful Northumberland, Longframlington and the surrounding area provides the perfect day out for you and your family.
Northumberland is a picturesque corner of the North East that oozes charm and is flourishing with wildlife all year round. To help plan your visit to one of the most stunning locations in the UK, we've compiled a list of the top five things to do in and around Longframlington.
Visit the village
Highly regarded village shops pepper the shopping landscape in Longframlington. From award-winning butchers to elegant cafés set amidst two quaint traditional British pubs; Longframlington is a classic British village. Get away from the buzz of the city and enjoy the relaxed and friendly atmosphere which Northumberland is known for.
Northumberland National Park
Get back to nature and explore the Northumberland National Park, home to England's cleanest rivers, clearest air and the darkest skies. A short drive from Longframlington, you can enjoy activities such as scenic walks, stargazing, outstanding fishing spots and distinctive landmarks aplenty. The park offers something for everyone.
Alnmouth Beach
Unspoilt, peaceful and serene – Alnmouth Beach epitomises the Northumberland coastline. Only 13 miles away from Longframlington, the sandy shores of Alnmouth are easily accessible.
Grab a picnic and your buckets and spades, Alnmouth Beach is idyllic and is the perfect location to bask in the fresh Northumberland air with your loved ones.
Explore the countryside
From coast to country, local woodland and expansive countryside surround the village, including Longframlington Common and the sandstone crags of Thrunton Woods. Not to be missed is Shirlaw Pike which complements the picturesque surroundings with incredible panoramic views.
Visit Alnwick
Longframlington is within easy reach of Alnwick – this charming town is thriving with life and rich with history. Seek out The Alnwick Garden which is home to one of the region's most popular eateries, The Treehouse Restaurant, beautiful all year round it is perfect for any occasion. While you're in the area channel your inner Harry Potter with a visit to the remarkable Alnwick Castle, where you can cast your imagination back to 1309 for the picture-perfect day out.
Do you live in or around Longframlington? We'd love to hear about your favourite spots! Share them with us on Facebook, Twitter or Instagram.
For those looking to settle down in Longframlington, our new development The Paddocks offers a great range of three, four and five-bedroom homes built to the highest standard. Plus, our brand new five-bedroom Jura showhome will be open from Saturday 25 August 2018 for home buyers to explore. To find out more, visit www.millerhomes.co.uk/new-homes/north-east/the-paddocks-longframlington.aspx or call 0808 274 7188.
Published:
07 September 2018 at 08:09