Five Reasons To Settle Down in Monifieth, Dundee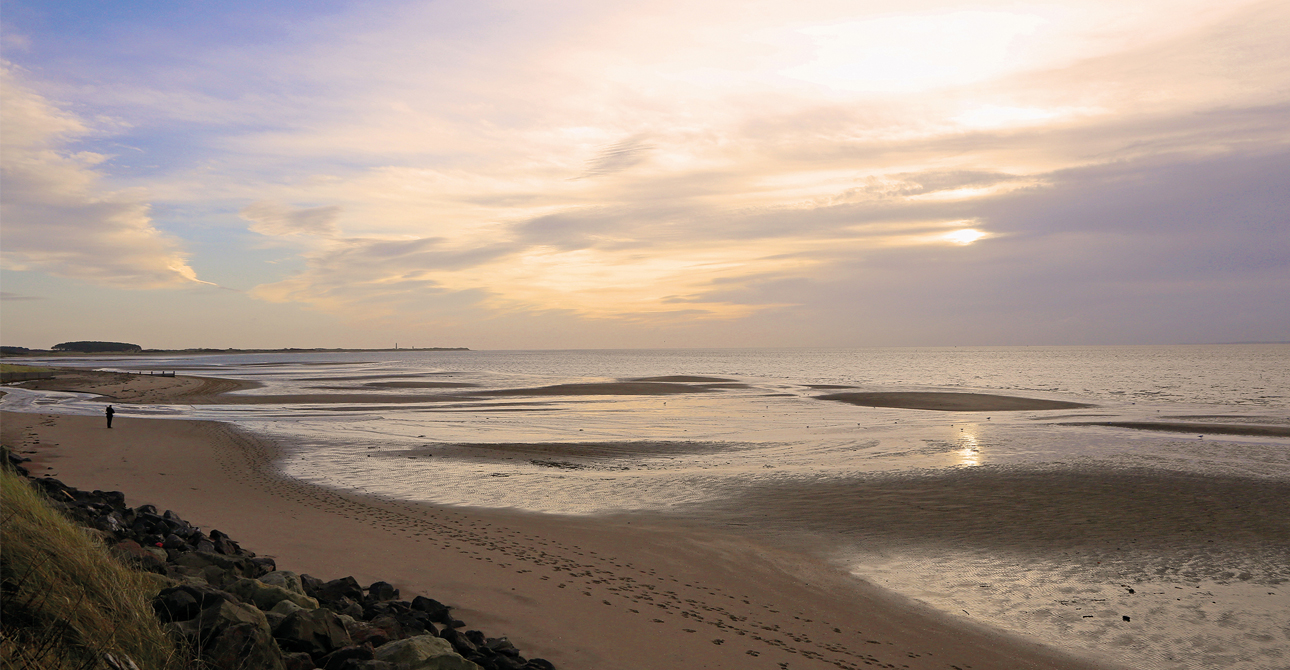 Dundee is the fourth largest city in Scotland and is the perfect place to settle down. As the only Scottish city to be included in Lonely Planet's list of top 10 European destinations for 2018 – there's never been a better time to make your move to this dynamic city.
With history that dates to the Iron Age, Monifieth in Dundee is a leafy coastal town on the north shore of the Firth of Tay. There are many reasons why Monifieth is the perfect place to call home, for the easy commute the vibrant city of Dundee to its scenic surroundings – we've compiled a list of the top five things you need to know about this location.
You can tee off with the pros
Today Monifieth is known as a golfing centre. Monifieth Gold Links is a course that challenges all abilities and is used as a qualifier for the British Open Championship. You can follow in the footsteps of Tom Watson who enjoyed his first experience of a links golf course at Monifieth a week before he won his first Open Championship.
Soak up the history
The town has a fascinating history; with many relics and archaeological sites found throughout the area. Uncover the Pictish stones in St. Rule's graveyard, then just 2 miles north of the village you can find an Iron Age fort.
It's a designer city
Nearby in Dundee, Scotland's first design museum is opening in September 2018. The new V&A museum will be launching in September with exhibitions on jewellery design and ocean liners. The newly redeveloped waterfront will also add more excitement to the city with a marina and even an urban beach on the cards.
It's perfect for family life
The growth of this part of Scotland has been built on its relationship with the River Tay and Monifieth's glorious sandy beach also makes it a popular spot, and the Blue Segway outdoor recreation area is great for children. Close by are Monikie and Crombie Country Parks, which offer a variety of fun outdoor activities including wildlife spotting and watersports.
Seafood at its freshest
Foodies can enjoy gloriously fresh fish & chip at Seaway Fish and Chips, which can be eaten on the seafront – just the way fish and chips are meant to be eaten.
Pull up a chair at the side of the water and enjoy your food whilst admiring the beautiful Scottish coastline.
Our development, Ashludie Grange offers families a stunning place to call home. With excellent transport links to suit commuters, Dundee city centre is within easy reach and local amenities, leisure facilities and schools close by, Monifieth will meet the demands of the whole family!
To find out more about the development, visit https://bit.ly/2xNXHK1, call 03334 144 621, or speak to a sales adviser at the development Thursday to Monday 11am to 6pm.
Published:
04 June 2018 at 01:06