Five Ways To Spend A Day In Ashbourne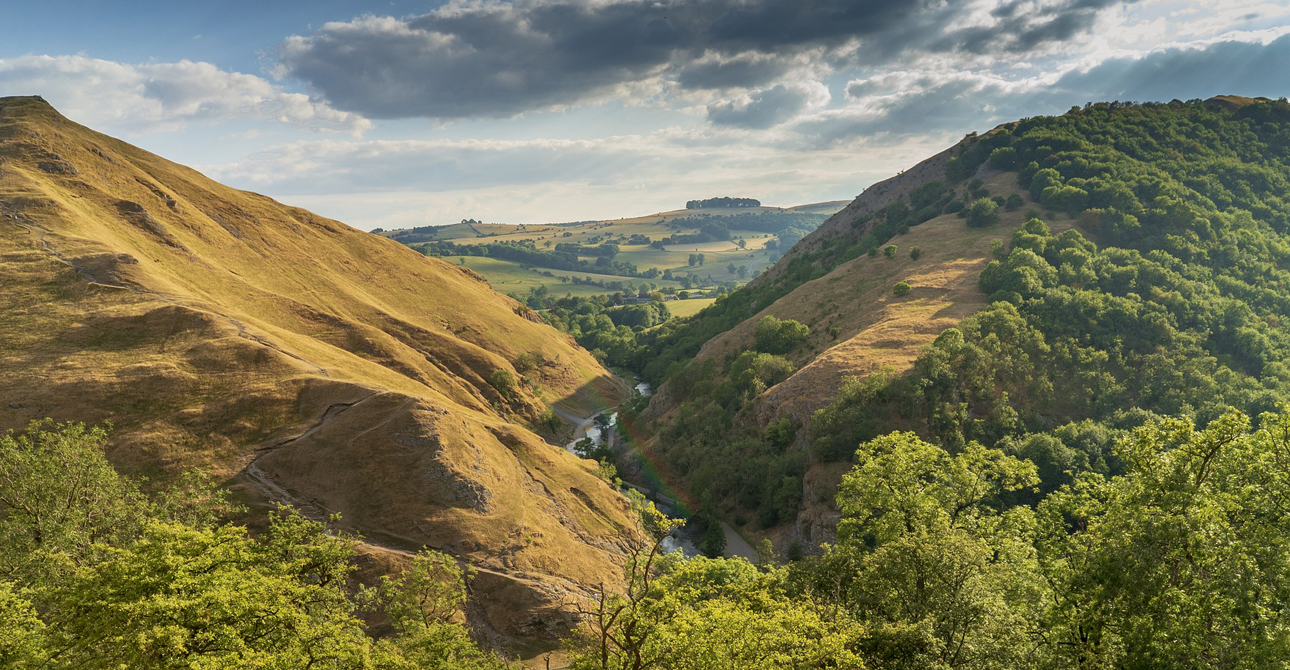 Winding countryside trails, coffee shops and tearooms make the elegant market town of Ashbourne the perfect location for anyone who enjoys exploring the great outdoors while still being within easy reach of the city.
Located just 30 minutes away from Derby city, and close to the A52, M1 and M6, it's also a stone's throw from the magnificent Peak District. With so many walks and attractions to discover, Emma Weston, sales manager at our Dales View development shares her tips on what to do in Ashbourne.
Make a splash at Carsington Water
If you're looking for activities and challenges to keep the whole family happy, then Carsington Water offers everything from windsurfing and raft building, to mountain biking and canoeing.
There's something for all the family, including single or multi day watersports course, which allows you to try activities and challenges on the water. If you get a taste for it, you can even sign up for regular courses to take you from an amateur to an expert.
A stroll through the country
Take a relaxing stroll through the countryside and discover the area's natural beauty, including the Tissington Trail and the famous Dovedale stepping-stones.
Also at Dovedale, families with younger children will find plenty of gentle walks nearby, which take you through woodlands and areas full of wildlife.
If you want a bit more of a challenge, then you can take the steep ascent up to Thorpe Cloud, where you will be rewarded with amazing views across the whole county.
Stop off and get a bite to eat
After a great day of walking, you will probably want to grab a few drinks and tuck into a hearty meal. Luckily, Ashbourne is home to some excellent pubs, like The George and Dragon, which offers classic pub dishes, weekly specials and a welcoming atmosphere. It's even dog friendly, which is always a bonus!
For those that wish for a substantial post-walk dinner, don't miss The Bowling Green Inn, which is known for its Scottish inspired meals and delicious Sunday roasts.
Or, if you fancy a relaxing afternoon tea, head to Herbert's English Tearooms in the nearby village of Tissington - the perfect spot for a cream tea or relaxing breakfast or lunch. If you're lucky, you may even catch a glimpse of the tearooms' special resident, Mr Norris the cat!
Explore Ilam Hall
A short drive from Ashbourne, Ilam Hall is the perfect place to take the dogs for a walk, read up on the intriguing history of the Hall, or help the children get active with a woodland orienteering course.
When you need to take a break, stop off at the Manifold Tea-room for tea, cakes and yet more spectacular views.
The Ashbourne Royal Shrovetide Football
Dating back to at least 1667, The Ashbourne Royal Shrovetide Football is an annual event like no other. Thousands of people, from far and wide, gather in the town every Shrove Tuesday and Ash Wednesday to get involved in two 'football' matches (it's more like a very intense game of rugby!). The goals are three miles apart and the large ball is filled with cork to help it float when it lands in the river. It's certainly not for the faint-hearted!
Do you live in Ashbourne? We'd love to hear about your favourite spots! Share them with us on Facebook, Twitter or Instagram.
Published:
07 August 2018 at 03:08