5 Ways To Spend A Day In Hebburn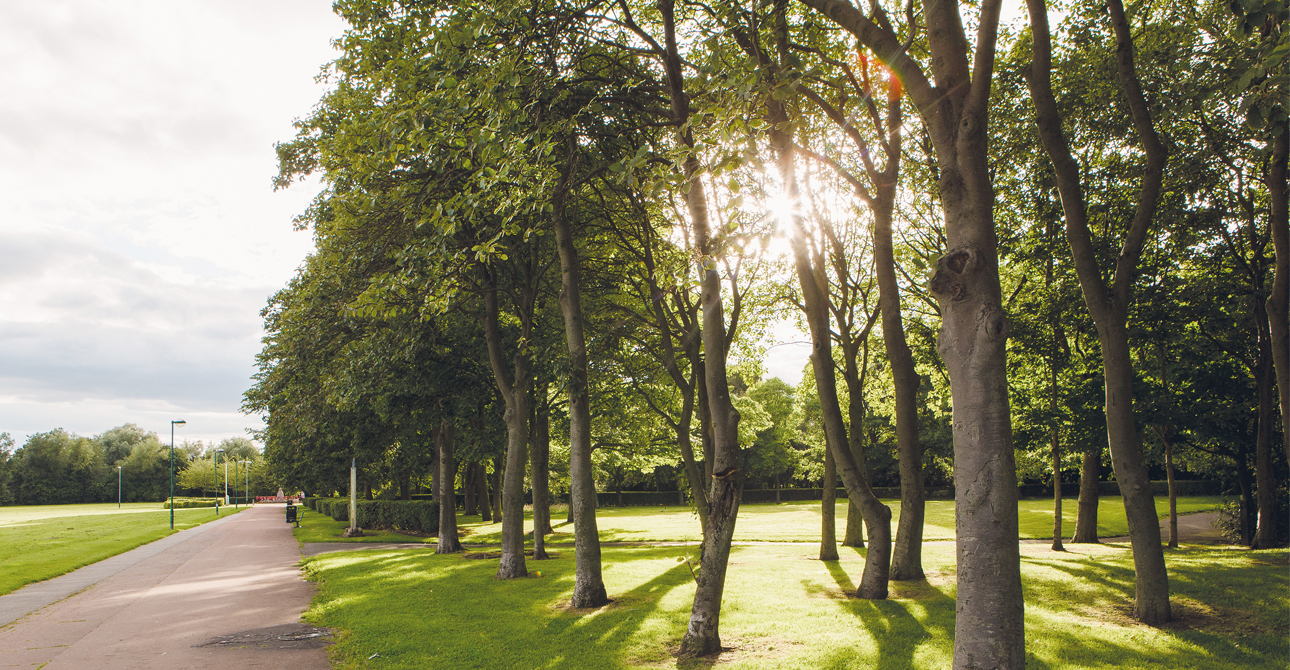 Nestled on the banks of the River Tyne, and just a short distance from the nearby city of Newcastle, the town of Hebburn has much to offer for young families, couples seeking the perfect mix of green space and access to city life, or those looking for a quiet place to retire.
In this post, sales advisor Nicola at our recently opened development Westburn Village, gives her recommendations of the top 5 ways to spend a day in Hebburn.
Visit Jarrow Hall Anglo Saxon Farm, Village and Bede Museum
For visitors interested in history, or families with young children, taking a trip to Jarrow Hall Anglo Saxon Farm and Village is an excellent way to spend a day in Hebburn. Children will be able to delve into the past and explore why farming was so important to our ancestors, with the chance to meet animals from pigs to ducks and goats.
Why not visit Bede Museum, also on site, to make a day of it? This museum tells the story of Bede and his time, from the beginning of the Anglo-Saxon period through to his lasting legacy. This spot is a must-visit for those looking to explore the heritage of the area and puts an educational spin on a day out in Hebburn.
Explore Hebburn Riverside Park
One of the best things about Hebburn is that it has the perfect balance of green spaces and city life. Whilst it is just a short commute from Newcastle city centre, it also boasts the luscious space of Hebburn Riverside Park. Take the opportunity to stroll along the River Tyne and Marina, taking in the picturesque views and appreciating the fresh air.
Not only is there space to walk and be at one with nature, the park has a modern edge with artwork designed by Charles Quick installed along the river banks, making it an interesting and artistically inspiring place to spend an afternoon.
Take a trip to the beach
Hebburn is just a short journey from South Shields beach, which offers stunning walks, quaint shops, and of course, the all-important fish and chips treat. It truly epitomises the Great British Seaside.
On a hot summer's day, the beach is the perfect place to entertain children, with plenty of spots to stop for refreshments or ice cream to cool off. In the colder months, why not wrap up warm and enjoy a brisk stroll along the seafront, warming up with a hot chocolate at Minchella & Co?
Go shopping in Newcastle City Centre
For those who love to shop, Newcastle City Centre is just a short drive or metro ride away, and has everything needed for the ultimate shopping experience, from independent boutiques to high street and designer collections.
With hundreds of cafes, restaurants and bars to choose from, there are plenty of choices for a pit stop in between popping into the city's shopping hotspots.
When you've exhausted the shops, explore the alternative side of the city by taking a trip to the eclectic Grainger Market, sampling the art at Side Photographic Gallery or seeing a show at the Theatre Royal.
Take a stroll along the Quayside
Hebburn is a stone's throw from the iconic bridges of Newcastle-Gateshead quayside, where you can spend a relaxing afternoon walking along the riverside taking in the views, or stop for a drink or bite to eat at one of the many restaurants on offer.
For an artistic experience, why not check out the acclaimed BALTIC Centre for Contemporary Art on the south bank of the River Tyne? With inspiring exhibits and an exquisite dining experience available, it's a must-visit spot. Further along the river, Sage Gateshead showcases the region's musical talent, from smaller artists to big names in the industry.
Do you live in Hebburn and want to share your favourite thing to do in the area? Share your photos with us on Twitter or Instagram.
Published:
24 April 2018 at 10:04