Why We Love The Riverside Town Of Wallingford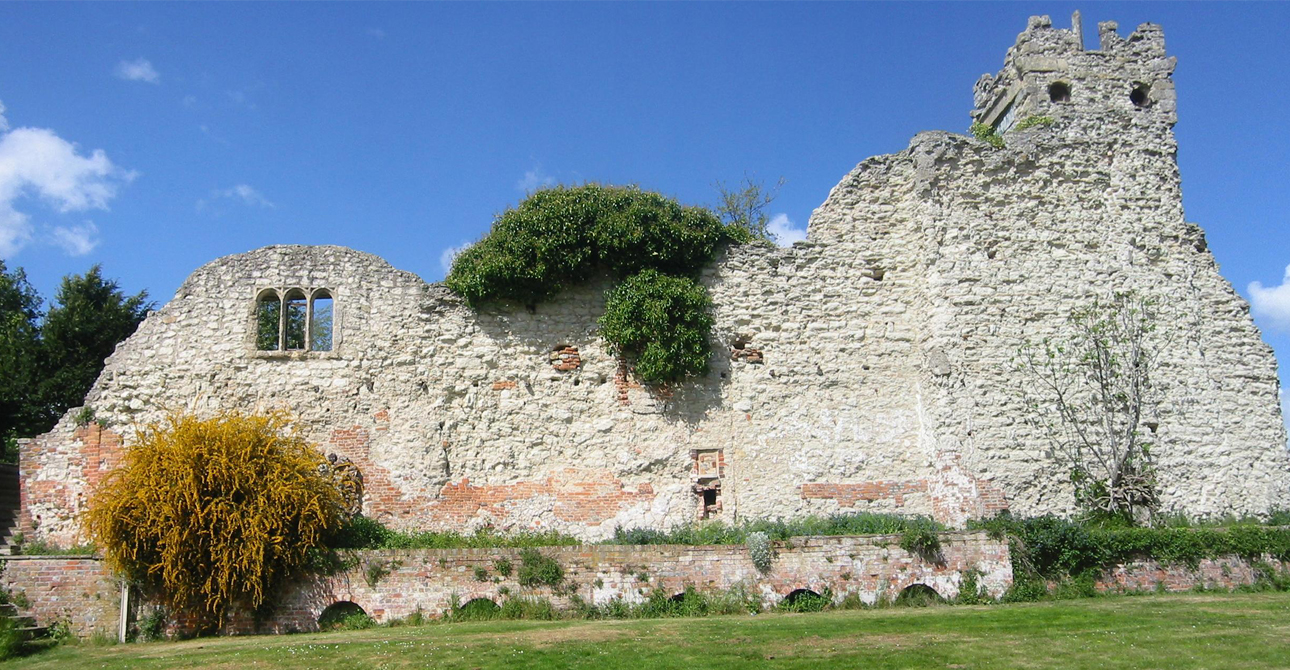 With its thatched cottages, market place and village green, there are few more quintessentially British places than Wallingford in Oxfordshire. Lying on the banks of the Thames, and close to the beautiful Chilterns, the town is home to independent shops, well-known stores, delis and gastropubs, not to mention a Norman castle and gardens, museum and steam railway.
As we prepare to launch our Winterbrook Park development on the edge of Wallingford, we thought we'd take a look at why it's loved by locals and visitors alike.
The town's compact centre means you can leave the car behind and explore the sites on foot or bicycle. It's easy to lose a morning weaving through the winding streets, stopping to admire the elegant Georgian buildings on the way.
Foodies will find everything they need to cook up a treat at the regular local produce and farmers' markets, held in the market place. A short walk takes you to The Lamb Arcade, an antiques centre housed in a former coaching inn, and the perfect place to pick up period furniture, ceramics and pictures for your new home.
Surrounded by perfectly-manicured gardens, Wallingford Castle dates back to 1067 and was commissioned by William the Conqueror, who stopped in the town during the Norman invasion. The castle's heyday came in the medieval era when it enjoyed close links to the aristocracy although it later became a Royalist stronghold during the English Civil War. As you stroll around the ruins today, you'll uncover clues about its rich history – including the raised ground where a motte-and-bailey castle once stood.
Continue your history tour with a visit to Wallingford Museum, which charts the town's past from the early Roman settlers to the modern period. Not far away is Cholsey and Wallingford Railway, a heritage railway line that runs regular steam and diesel trains and seasonal events.
If you love detective stories, prepare to be gripped by Wallingford's spine-tingling tales. Not only did crime writer Agatha Christie live there for more than 40 years, it is also the location for the fictional town of Causton in the hit TV show Midsomer Murders. Follow in the footsteps of Detective Chief Inspector Tom Barnaby and catch a glimpse of the series' famous locations by downloading a trail here.
Of course, it's not only the shops and attractions that make people flock to this charming market town. A stone's throw from the Chilterns, an area of outstanding natural beauty, it offers an exceptional quality of life because of its proximity to picturesque walking and cycling trails. As well as being a short drive from both Oxford and Reading, you can also travel to London Paddington by train in just under 75 minutes.
For families, there are a number of high-quality schools in the area, including Wallingford School (secondary) and Fir Tree Junior School, both rated 'Good' by Ofsted with outstanding features.
Those who know Wallingford will tell you it has a real community spirit, with a packed calendar of events throughout the year and clubs for you to indulge your favourite hobbies, whether it's sport, drama or art.
Winterbrook Park offers a selection of luxury two, three, four and five-bedroom new homes. For more information, including registering your interest, click here.
Published:
28 September 2017 at 08:09