The Great British Bake Off Returns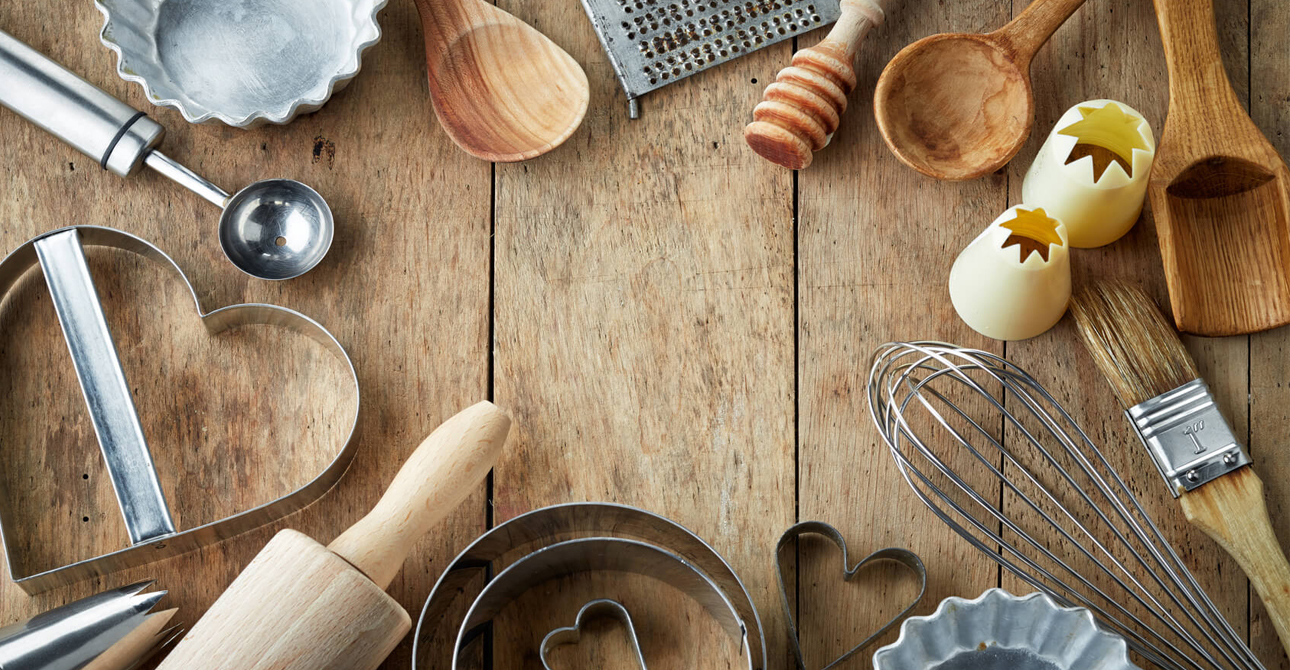 With one of the nation's favourite shows returning to our screens, we've been thinking about how there are few better ways to truly make your new house feel like home than the smell of fresh, homemade baking wafting through. If you're more of a baking amateur than aficionado, never fear! Our North-West team have shared their favourite recipes....
Kay Halls, Sales Manager
I'm a big fan of traditional, old-fashioned cakes – and they're usually the best! A Battenberg is probably my favourite, and it really isn't as tricky as people might think. All you need is a simple sponge recipe using equal parts butter and golden caster with a little less self-raising flour (I tend to use 175g of butter and sugar to 140 flour), and mix with 3 eggs, ½ teaspoon of baking powder and almond extract, and 50g ground almonds.
Pour this mixture evenly into two lined loaf tins, and add some pink food colouring to one and bake at 160°C fan for half an hour. Once the cakes have been cooled on a wire rack, simply trim and cut each cake lengthwise and you're ready to assemble!
The final step is to heat up some apricot jam to use as 'glue' to build your cake together and stick some ready-rolled marzipan around the sides. If you feel like being neat, trim the outsides of the cake to make a clean edge (these are excellent to taste test – one of the chef's perks!).
Leanne Feeley, Sales Manager
When I want to treat myself to something sweet at the weekend, my go-to is always carrot cake, and my favourite recipe makes such a moist sponge with a tangy topping to cut through the sweetness.
Take 400g of plain flour and sift together with 550g golden caster sugar and 2 teaspoons each of ground cinnamon and baking powder. In a separate bowl combine 450ml of vegetable oil, 5 large eggs and 500g of grated carrots. Sift the dry ingredients into the wet and stir to combine before pouring into two medium cake tins, and cook at 180°C fan for 35 minutes, or until a skewer inserted into the middle comes out clean.
Whilst the cakes are cooling, you can make a start on the icing! Mix 200g of cream cheese with half the amounts of very soft butter and icing sugar. Give it a quick taste – if you want it sweeter simply add more icing sugar. Put a layer of the cream cheese frosting on top of one of the cakes and scatter a large handful of finely chopped walnuts on top. Top with the second cake and more icing, and put a circle of walnut halves around the outside to decorate!
Samantha Johnson, Sales Director
For me, nothing can beat the classic chocolate brownie when you're looking for some comfort food. And the best thing about them is how easy they are to customise for different flavours!
Being a classic American recipe, the simplest way to make always-perfect brownies is to measure your ingredients in cups – it doesn't matter what size cup, as long as you use the same one. My fail-safe recipe couldn't be easier: take 2/3 of a cup of melted butter and combine with 2 cups of sugar, ¾ of a cup of cocoa powder, 1 and ¼ cup of self-raising flour, 4 eggs and a pinch of salt.
To this you can add chunks of milk, dark or white chocolate chips, nuts or dried fruit – a great combination is white chocolate chunks with sour dried cherries and some chopped hazelnuts. Bake in the oven for 25-30 minutes at 180°C fan until the top has that classic cracked texture and the middle has only just set (it will continue cooking from the residual heat once you take it out then oven, so you don't want to over-bake in the oven!).
Will you be using any of the North West's favourite baking recipes over the weekend? Share your photos of your baking creations with us on our Facebook, Twitter or Instagram pages!
Published:
04 September 2017 at 01:09