Make Your Bonfire Party Go Off With A Bang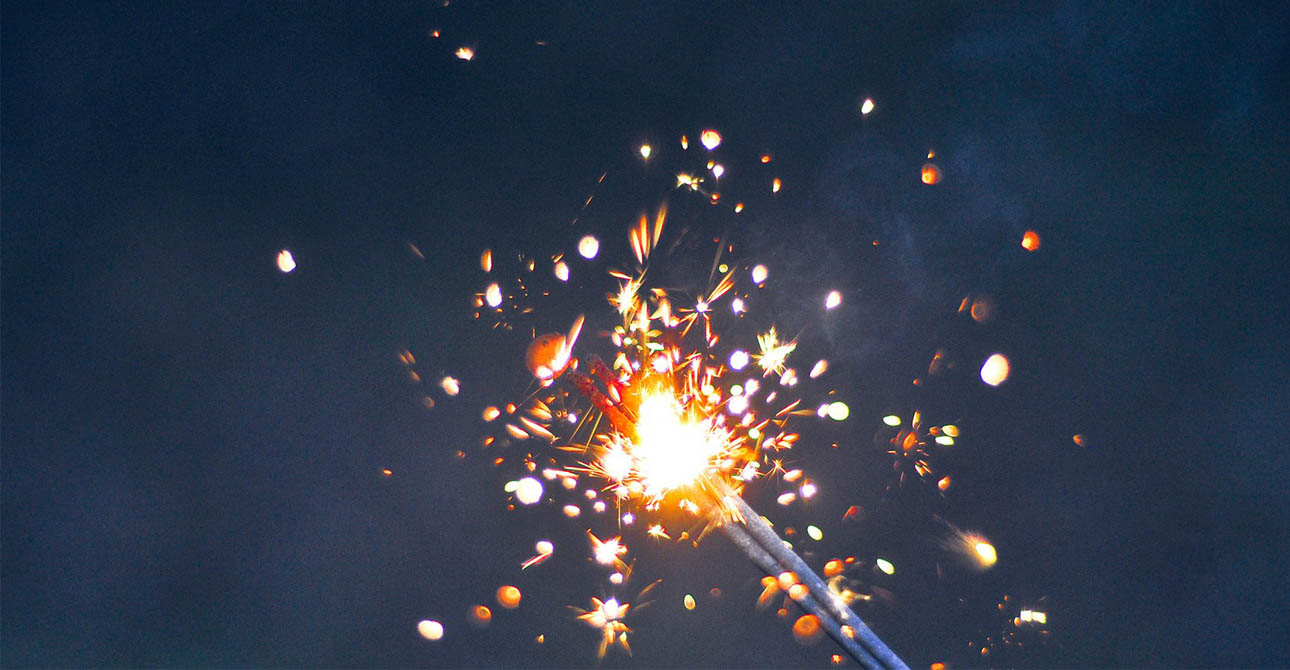 With the nights drawing in and the clocks soon to go back, it's time to start making plans for bonfire night.
For a really cosy affair, why not invite friends and family round to your home and host your own fireworks night party? Follow our top tips and it'll be sure to be a night to remember.
Decorations
Throwing a party is the perfect opportunity to really get into the theme and dress your house with bonfire-night inspired decorations.
Children will enjoy helping to make a rocket garland, and this could even be an activity on the night. Paint cardboard tubes in bright colours, cut out painted cardboard circles snipped into the centre and curve into a cone shape to stick on for the nose cone, and then add some colourful ribbon to the bottom. String the creations in a line for a colourful, unique garland.
Fairy lights look pretty hung up in the garden, or pop small battery-operated sets inside mason jars for an unusual twist. Apples can be cut out at the top to accommodate tea lights, which look beautiful floating in a vintage style tin trough, apple-bobbing style. Just be sure to keep out of the reach of any children.
Glow sticks are a great addition to a fireworks party. Hand them out to the children to wear as bracelets or necklaces, and pop some inside balloons to give them a colourful glow.
Food
With lots of fun activities on offer, it's a good idea to offer food that your guests can eat on the go, while they watch the fireworks' display or get involved with one of your party games.
Mini toad-in-the-hole is a great choice, and very easy too – just pre-cook some small sausages and make up the Yorkshire pudding batter in advance. Once your guests have arrived, put 2-3 sausages in each section of a muffin tin, pour some batter over and cook for about 25 minutes, and they are ready to serve.
Supplement these with slow cooked jacket potatoes with crispy skins and fluffy insides, lay out some delicious fillings such as vegetable chilli, tuna mayonnaise, grated cheese and baked beans, and you'll have every palette and dietary requirement catered for.
For a sweet treat and an easy twist on toffee apples, try pushing large skewers through some apples, coat them in melted chocolate then cover with Smarties. The kids – and big kids – will find these hard to resist!
A hot chocolate station is sure to be a hit amongst the usual array of soft and alcoholic drinks. This can be made in advance in a slow cooker, which will also keep it warm during the party. Don't forget to leave out squirty cream, mini marshmallows, and chocolate sprinkles so that your guests can go to town with toppings.
Activities
Instead of apple bobbing, string up some ring doughnuts from a clothes rail and see who can successfully eat one with their hands behind their back.
If you can find some pumpkins with long stalks on, pumpkin ring toss is another fun game, especially if you use two or three glow sticks fashioned into a hoop as the rings.
Glow sticks can also be used to create a fabulous bonfire night outdoor bowling game. Fill six small disposable drinks bottles with water and a glow stick each to create a set of glow in the dark skittles for your guests to attempt to bowl over.
Fireworks
No bonfire night party would be complete without some fireworks, but make sure you follow safety advice very carefully. The Royal Society for the Prevention of Accidents (RoSPA) offers comprehensive safety guidelines for your fireworks party.
Don't forget that animals can be very frightened of fireworks, so make sure someone stays inside with your dog or cat in a room that is sheltered from your fireworks display, or see if they can spend the night away with a friend or family member if this isn't possible.
If you'd like more space to host parties, or just fancy a change of scenery, take a look at the contemporary family homes offered by Miller at www.millerhomes.co.uk.
Published:
31 October 2017 at 10:10