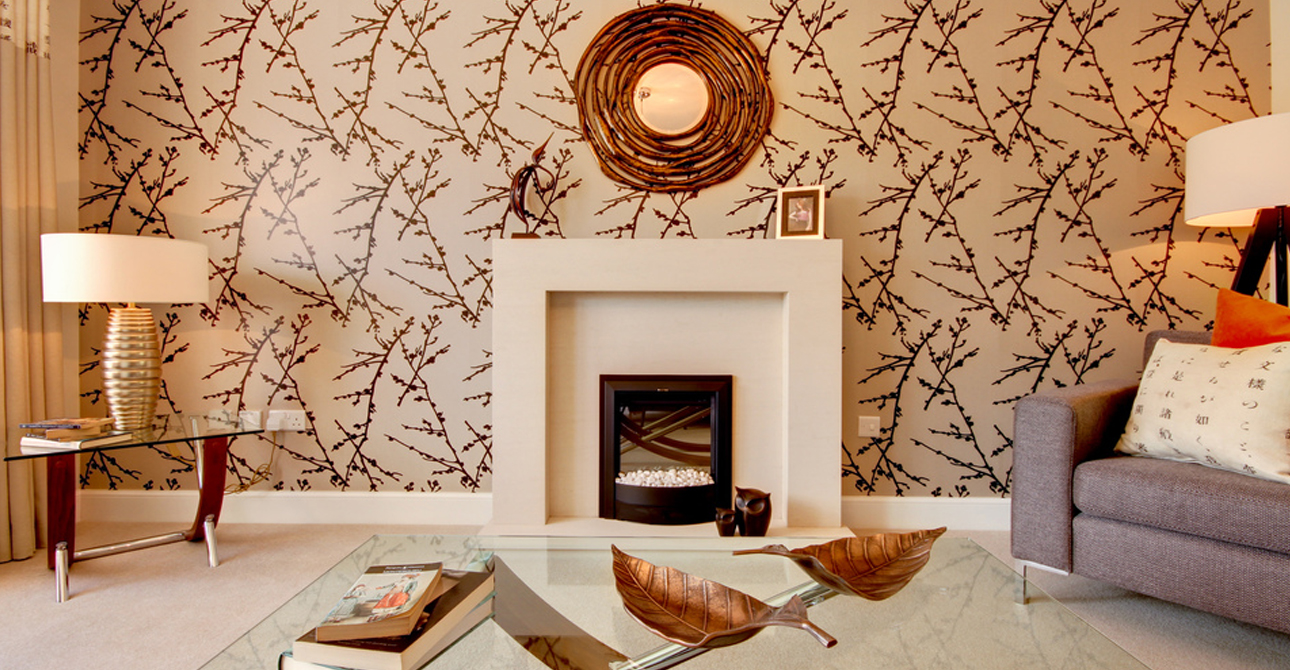 The nights are drawing in, jumpers are getting thicker and hot chocolate is definitely on the menu: autumn is officially here! As the weather turns more grey and definitely more wet, it makes sense to focus our attentions on where we'll be spending most of our time: home! If you want to make sure your home is feeling it's cosiest for the colder months, we've put together our top hygge tips...
Firstly, we'll make clear that this is not a post filled with new items to buy, but rather how to work with your home and possessions to make your home more hygge, as Morten Georgsen so simply put it: 'Hygge is not a thing or something you buy... hygge is a state of mind.'
The first way to make your home feel more hygge is to make sure you're starting from a fresh canvas – so as tedious as it may sound, it's a great idea to do a thorough de-clutter, tidy and clean! Throw away anything old and broken which you know you'll never use again, tidy away everything that can be stored into chests of drawers and wardrobes, and make sure the carpets are freshly hoovered and all surfaces dusted.
It may seem like a stereotypical tip, but get out any candles you have at home and light them around the house! Whether it's the fluttering dance of tiny tea lights or the warm, comforting aroma of your favourite scented candle, they really do have their benefits for relaxation. In today's modern age, many of us spend the majority of our day looking between computer and phone screens, and numerous studies have found that these have a detrimental effect on our health. By taking time to enjoy the softer light from candles, not only are we helping re-set our bodies' natural light clocks, but we're also giving ourselves some much-needed time away from the constant ping and distractions of emails and messages to focus on the present.
A huge part of creating a hygge atmosphere is to make it personal for you. Get your favourite art prints on your wall and dig out photos which bring back your most treasured memories and display them all around. The act of choosing and hanging your favourite photos and prints in itself can be extremely therapeutic as you're taken down avenues of remembrance you may have long forgotten about! As important as the past is to the hygge state of being, be sure to hang reminders of future plans as well so that you can have visual reminders of what you have to look forward to. Whether it's a printout picture of your hotel room for your next holiday or tickets for your next theatre show, it's ideal to have a balance of reminders of the past and excitement for the future.
The final, and arguably most important, part of creating a hygge home is to enjoy and relax in your new space! Relaxation time is completely unique to every person – to some; it's some peace and quiet away from the hustle and bustle of everyday life, turning the mobile phone off and curling up with a hot drink or glass of wine and a book, magazine, film or boxset. For others, the ultimate down time might mean finally making the time to try a new recipe, and inviting friends and family round to share and enjoy.
Are you creating a hygge home this Autumn? We'd love to see your photos! Send them in to our Facebook, Twitter or Instagram page and we'll share our favourites.
Published:
03 October 2017 at 08:10