For Quality It Must Be Miller Homes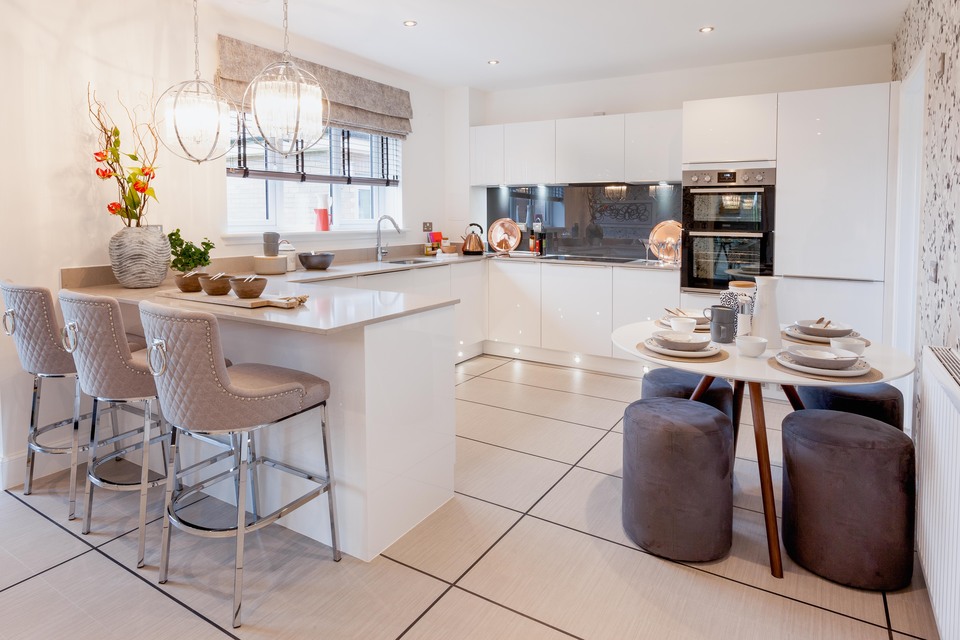 For over 80 years we've built thousands of new homes and created new communities. We are very proud of the care and quality that goes into each and every one.
Behind the instant kerb appeal there is a structure that meets the highest professional standards and the beautifully proportioned rooms are impeccably finished and decorated. Importantly, every detail is checked and inspected before the keys are handed over to the new customer.
Our People
Our site managers take great pride in their job – that's obvious when you look at the number of awards they've won.
One of our North West site managers, Bill Hughes, has been recognised numerous times for his outstanding achievements at the NHBC's Pride in Job Awards. Bill, who has worked for Miller Homes for over 15 years, is the housebuilder's most decorated site manager, with an overall 57 accolades under his work belt. His impressive array includes 24 Quality Awards, 19 Seals of Excellence, eight Regional Awards and six Supreme Awards.
Bill has been recognised for his meticulous attention to detail, technical expertise and robust health and safety processes, as well as scoring highly for the quality of workmanship on site at every stage of the build.
At each stage of the building process, every aspect of our properties is quality checked to ensure the product our customers purchase is of the highest building standard.
Our Customers
The most important people are the customers who choose our homes in which to build their future. Their satisfaction and confidence in us, from our very first meeting onwards, is a key measure of our success. Our customers want quality homes in quality locations.
First time buyers Tom & Natalie purchased their home on our Privas Court development in Wetherby. Quality was the main aspect that they were looking for when purchasing a new build home:
"The actual spec of the house was a top priority, it was quite a specific thing we were looking for in a new house and we're just lucky we found that in one of the homes from Miller."
The first time buyers, who purchased their property with Help to Buy, commented on the attention to detail that went into the build of their home:
"The quality of our Miller Home has really been first class. From the attention to detail on small things and general fittings, right through to the spec of the kitchen and bathrooms…we really feel we have a high quality of standard and finish on our house."
We take great pride in the quality of our homes, the staff who work for us and the satisfaction of our customers. For more information on any of our developments and on why it must be Miller Homes, you can visit our website https://www.millerhomes.co.uk/ and our 'Happy Buyer' customer wall.
Published:
12 October 2017 at 01:10