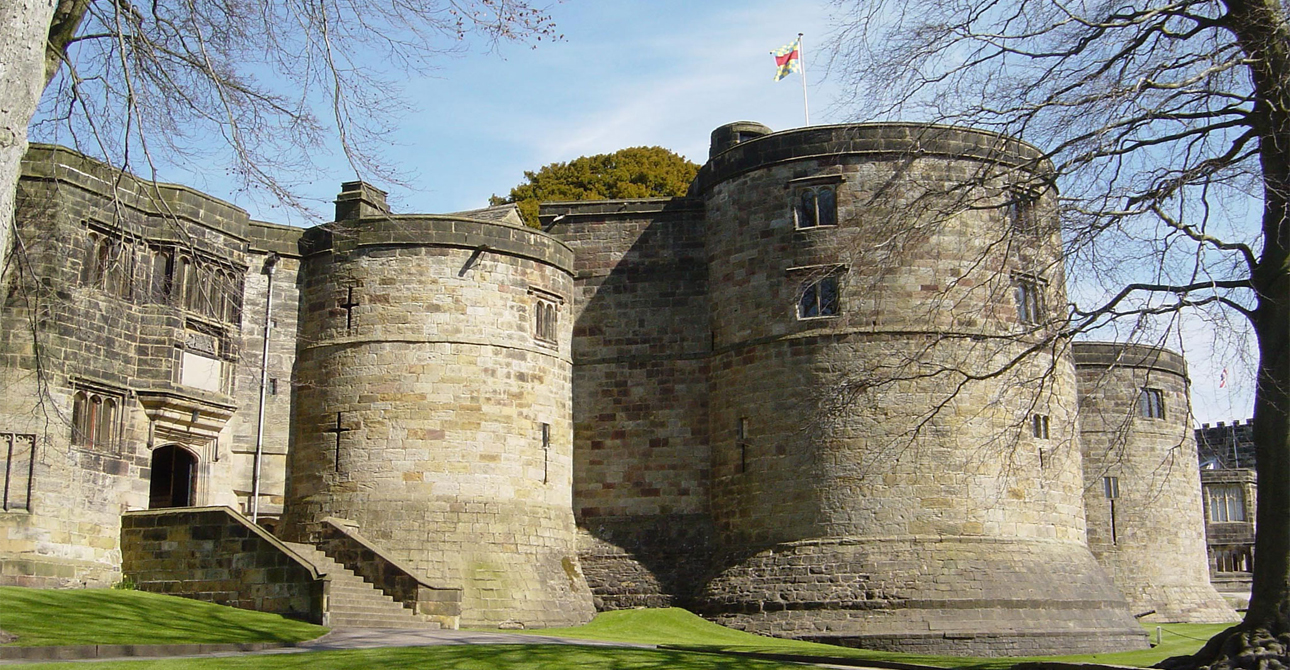 Skipton, lies on the far reaches of the Western Yorkshire Dales and is known as the Gateway to the Dales.
A bustling market town on the banks of the Leeds/Liverpool Canal, Skipton has recently been voted the 'Happiest Place to live in the UK' thanks to its fantastic schools and quality lifestyle.
And, with homes in high demand in the area, we thought we'd take a little look at what makes it such a popular place.
HISTORY AND HERITAGE
Skipton is awash with history with perhaps its most famous attraction being its 900 year old castle which holds a commanding view down the town's main street. Stunningly preserved it's a great place to learn a little about the town and its history. The canal also played a significant part in the town's heritage with many mills littering the canalside during the industrial revolution with a handful remaining today. These can be seen when walking around the town or from the water on one of the many canal boat trips that can be taken from the centre of town, a great way to appreciate what an important part the canal plays in the towns past, present and future.
SHOPPING AND SHEEP
A popular market is still held in the town several times a week showcasing local produce and essential items. Shopping in Skipton remains a delight with a fantastic selection of independent shops alongside high street favourites. Residents are also well catered for with butchers, bakers and other essential retailers and businesses operating in the town to ensure everyday life is facilitated with ease in this rural community. With Skipton literally translating into 'sheep town' from its Anglo Saxon name 'Sceap tun' it will come as no surprise to discover that each year 'Sheep Day' takes place celebrating the town's heritage and providing a great day out for all the family.
EXPLORING NEARBY
In addition to the beautiful town, Skipton's surrounding area also has much to offer. The Bolton Abbey Estate, home to the Duke and Duchess of Devonshire, lies close by and is a wonderful place for walks, picnics and enjoying the great outdoors. And, for rail enthusiast, the Embsay and Bolton Steam Railway is a joy to behold as you hop aboard for a trip back in time. And, of course, there are endless views, walks and corners of the Yorkshire Dales to discover epitomising the beauty of England's largest county.
FAMILIES AND THE FUTURE
For families choosing to make Skipton their home, there is a fantastic selection of primary and secondary schools. Indeed, some of the secondary schools are extremely high performing giving parent's confidence in the security of their children's future. And, as Skipton continues to be a thriving community and tourist attraction, we think that the future looks positive for this popular Yorkshire town, making it a great place to call home. Why not visit our Airedale Lea development in the village of Eastburn, just minutes' drive from Skipton. A simply perfect place to be.
Published:
03 November 2017 at 09:11